College of Water Sciences
Release date: 2019-11-11 | Clicks:
In January 2005, the College of Water Sciences of Beijing Normal University was formally established under the initiative of hydrologist Liu Changming and hydrogeologist Lin Xueyu. At present, the college has more than 60 faculty members, including 2 from the Chinese Academy of Sciences, 1 from the "Ten-thousand Talent Program" of the Organization Department of the CPC Central Committee, 2 from the Ministry of Education New Century Outstanding Talent Program, and 3 from leading talents of the national environmental protection specialty.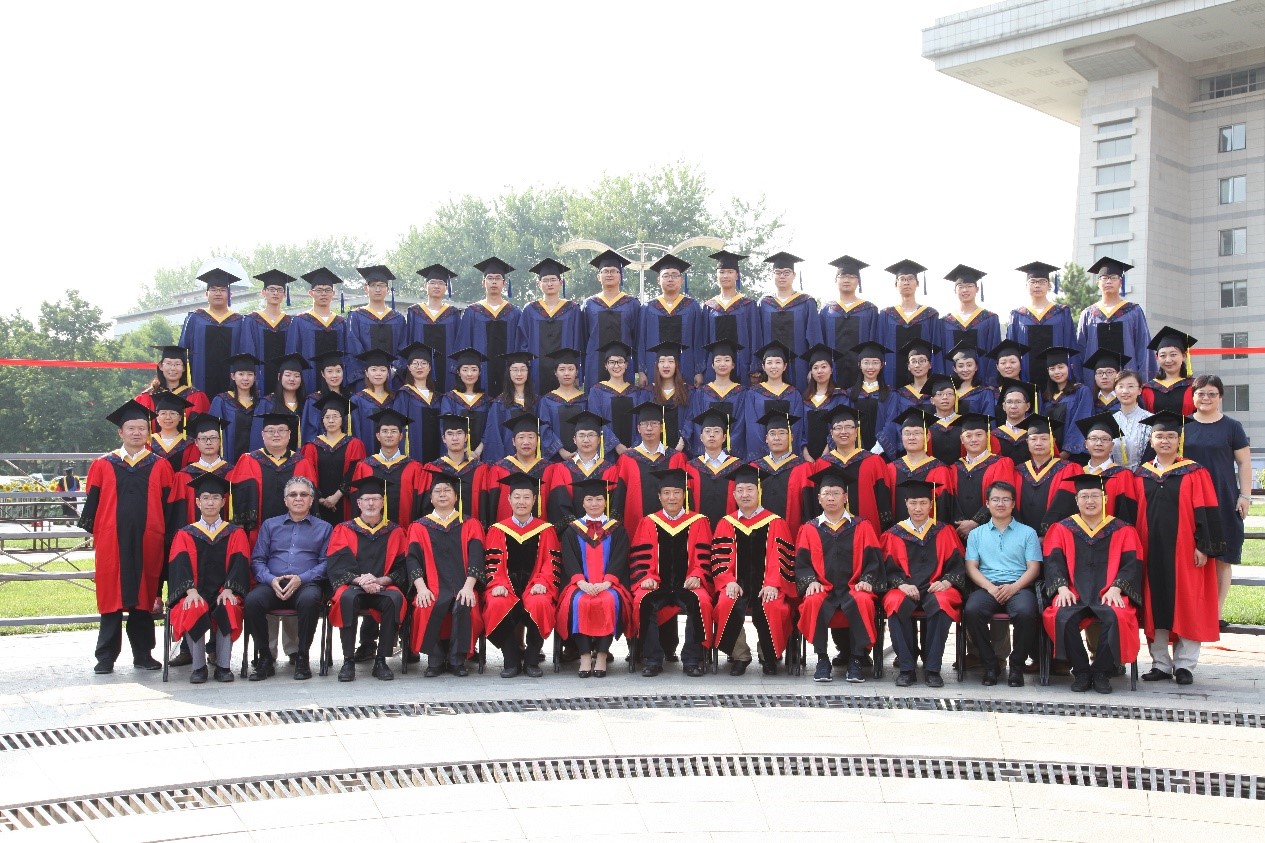 The college consists of the Institute of Hydrology and Water Resources, the Institute of Groundwater Science and Engineering, the Institute of Water Ecology and the Institute of Water Safety, Beijing Municipality Key Laboratory of Urban Water Circulation and Sponge City Technology and the Ministry of Education Engineering Research Center for Underground Water Pollution Control and Remediation, two university-level laboratories and two university-level research centers, and the "Environmental Emergency Management Technology Research Center" jointly established with the Ministry of Ecological Environment. Having a doctoral program of the first-level discipline of environmental science and engineering and master's programs of the first-level disciplines of environmental science and engineering and hydraulic engineering, the college has developed a "six-in-one" talent training and teaching system with unique characteristics.
Over the past decade, the college has successively completed more than 100 research projects, including the national "973" and "863" projects, key projects funded by the National Natural Science Foundation, major projects funded by the National Social Science Foundation, projects in the National Science and Technology Support Plan, national major water projects, major projects in Beijing Municipal Science and Technology Commission, and projects of the Beijing Municipal Natural Science Fund. The college's research innovation capability has been significantly improved. In addition, the college has established close cooperation and exchange relations with many universities in the United States, Canada, Britain, Japan, Australia and other countries. Meanwhile, it has jointly organized a master's degree education program in water safety with the University of Saskatchewan in Canada, which has won a good international academic reputation.
As Beijing Normal University moves towards a "double-first-class" university, the College of Water Sciences also embraces new opportunities for development. With the joint efforts of all teachers and students and the strong support of all sectors of society, the people in the College of Water Sciences will uphold the spirit of "pursuing the highest good like that of water, and being pragmatic and innovative", carry out solid teaching, research and social service work, and make significant contributions to the motherland's clean water, blue sky and ecological progress!