Business School
Release date: 2019-11-20 | Clicks:

The Business School at Beijing Normal University is a relatively young but fast-developing school. Established in 1979, the School has achieved over three decades of sustained growth and evolution in tandem with the unprecedented economic growth of China.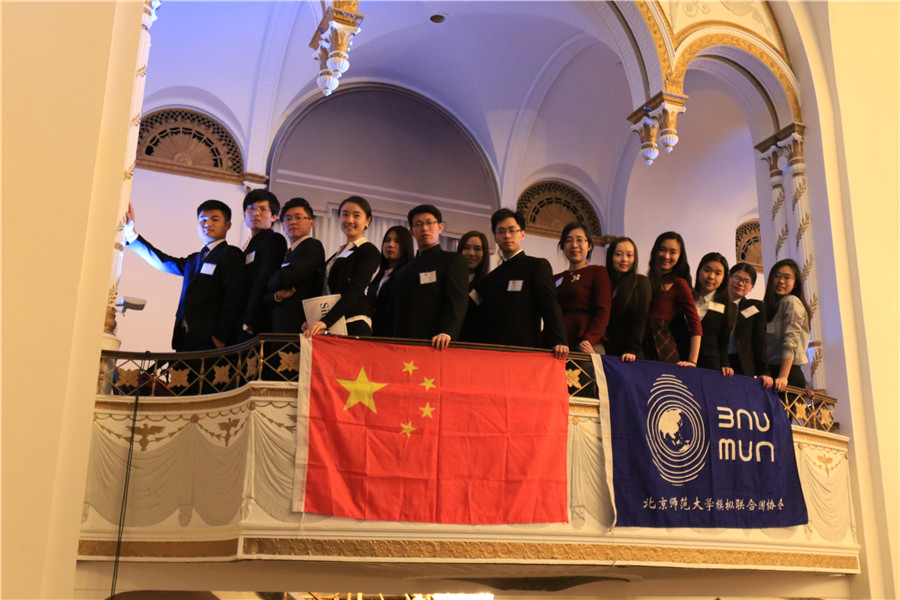 The school aims to strengthen and solidify its practice as a leading institution for talent training and scientific research within China's economics and business management disciplines, following the school's motto of "Promoting Business and Humanism to Serve the Nation and the World." Students enrolled in the School must meet exceptionally stringent entrance requirements that match the level of excellence demanded of them by the School and by the University.

The School offers a wide range of learning opportunities, providing students with the knowledge and analytical tools to enable them to integrate successfully in all economic and business sectors, and to pursue academic research in related areas. The School consists of seven departments and six research institutes, spanning a full spectrum of economics and management disciplines. Additionally, students are always welcomed to enroll in courses across the university if they want to pursue studies in other fields.

Students in BNU Business School also have a choice of established exchange programs with our partner universities worldwide to enrich their study experience and expand their horizons in the fast-paced international business environment. Graduates of the School are expected to develop an innovative, creative and global orientation, the ability to analyze complex problems in practice, and the capability to implement their decisions under complicated, often uncertain conditions.
There are 83 full-time faculty members in the school, including 37 professors and 26 associate professors. More than 90% of the teachers have overseas exchange and study experiences. Our faculty and staff members are always engaged in helping our students to better equip themselves with knowledge and thinking skills to meet the challenges of the real world. Meanwhile, our faculty are also actively committed to quality research. Their works are regularly published in leading international journals, and their opinions are influential in China's national policy discourse.

In 2016, the school successfully acquired EQUIS(European Quality Improvement System)international certification. In the national fourth-round discipline evaluation in 2017, theoretical economics discipline ranked 5th. In the 2019 QS world university rankings by subject, accounting and finance discipline, business and management research discipline, economics and econometric discipline of the school ranked 11th, 11th and 12th respectively in Chinese mainland universities.
VIEW MORE: http://bs.bnu.edu.cn/englishversion/