School of History
Release date: 2019-11-11 | Clicks:
Founded in 1902, the School of History is one of the earliest departments established at Beijing Normal University. In the course of more than a hundred years of development, famous historians such as Li Dazhao, Liang Qichao, Chen Yuan, Fan Wenlan, Hou Wailu, Bai Shouyi, Zhao Guangxian and He Ziquan have taught here, cultivating a large number of academic masters and elites in various industries.
As an important place for history teaching and research in China, the School of History ranks, in terms of comprehensive strength, top among similar disciplines of universities across China. The subject of Chinese historiography has been included in the list of the national "Double First-Class" initiative for discipline construction, and is rated A+ in the fourth round of subject evaluation by the Ministry of Education. At present, there are 2 post-doctoral research bases, 3 doctoral degree programs for first-level disciplines, 2 national key second-level disciplines, 1 Beijing key first-level discipline, 1 key research base of humanities and social sciences under the Ministry of Education, and 1 Beijing key laboratory. The School has a teaching laboratory for historical and cultural images and a museum of cultural relics with rich collections. There are 74 full-time teachers, including 2 senior professors, 42 professors, 21 associate professors and 11 lecturers.
Excellent in research, the School has undertaken more than 100 research projects at the national, provincial and ministerial levels in recent years. The multi-volume book General History of China edited by Bai Shouyi, the chief editor, has been praised as "the best work of Chinese historiography in the 20th century" by the academic community, and many other achievements have won First Prize of the Excellent Achievement Award of Humanities and Social Sciences in Chinese Universities. The School attaches great importance to international exchanges and learning from advanced school management concepts at home and abroad, and has built close ties with universities in the United States, Britain, Germany, Russia, Japan, the Netherlands and other countries, thus actively providing students with superior learning conditions and broad development space.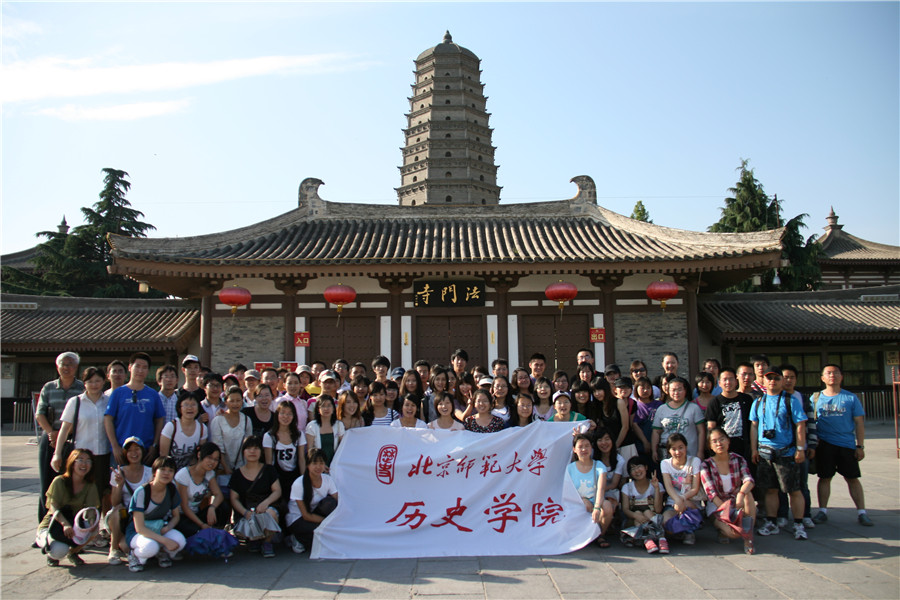 The BNU School of History, which has inherited a long history and profound academic accumulation, will embrace a bright future with a brand-new posture.