The 2023 Graduate Gala of BNU held
Article source: | Editor: LIN Run | Release date: 2023-06-30 | Clicks:
On the evening of June 18, the 2023 graduate gala BNU's Seasons in Memory was held in Qiu Jiduan Sports Centre. About 1,800 students, mainly 2023 graduates, watched and participated in the evening party.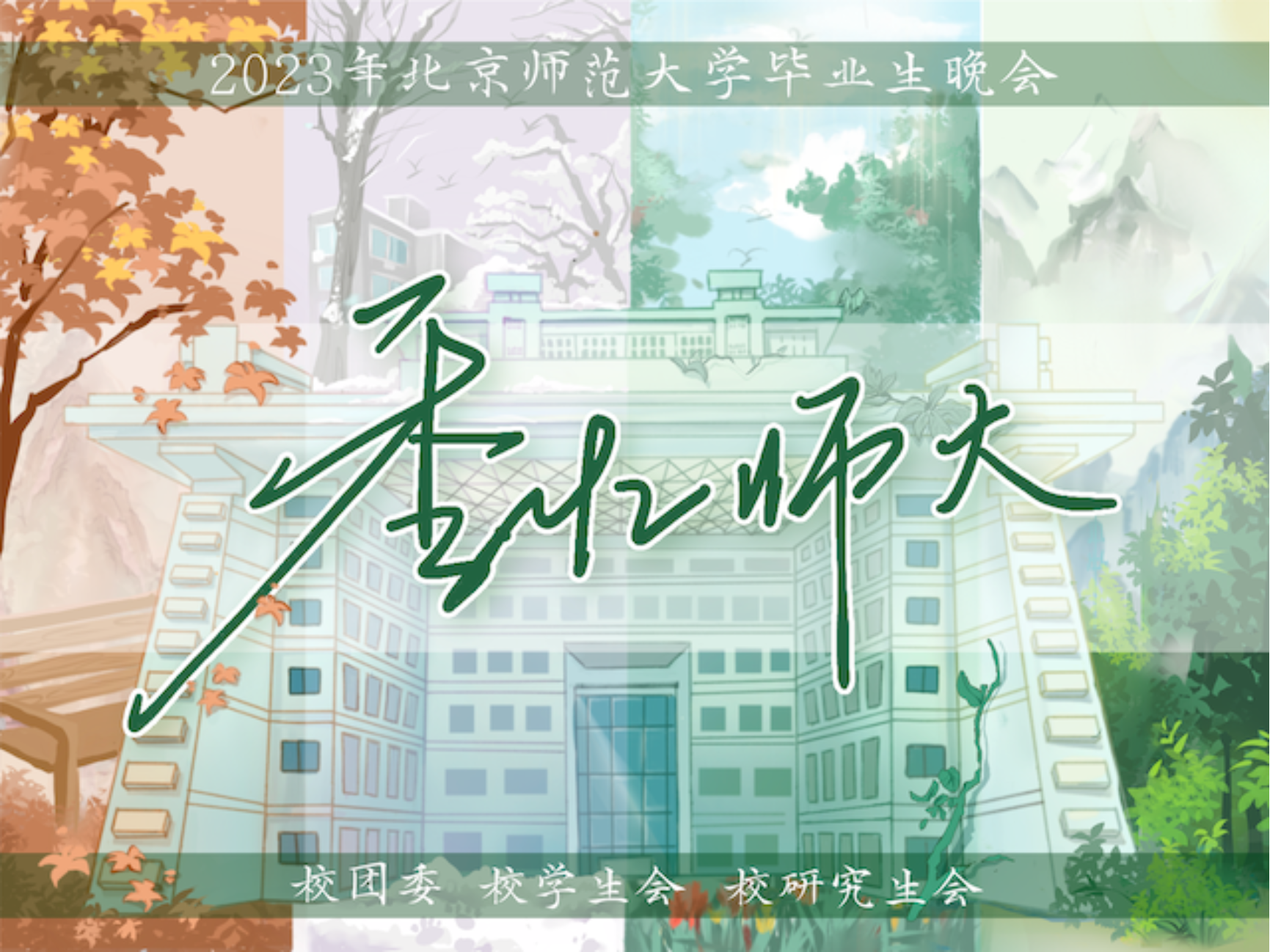 This graduation gala is divided into Autumn, Winter, Spring and Summer four chapter, which are used as time clues to connect wonderful programs and graduates' campus memories.
In the Autumn chapter, the group dance DingBu Bridge and the opera solo Tanchuang presented scenes of enrolling in the golden autumn, allowing everyone to return to the time when they first met the campus. The classic program BNU News (2023 edition) once again ignited the students' passion and nostalgia for the life of the BNU in a solemn and humorous style.


In the Winter chapter, the suite Love and BNU and the dubbing Graduation Sound take everyone to relive the touching and heart-warming moments on campus, and count the love they have gained along the way.
In the Spring chapter, the band IOTA formed by BNU students ignited the audience with an adapted version of Want to Go to the No Man's Beach. In the song mix program Childhood Time Machine, the canteen chefs, dormitory keepers, university hospital doctors, security guards and graduate representatives gathered to sing together, showing the youthful demeanor of embracing the future together.


At the end, Summer chapter, which symbolizes the graduation season, the original dance program Shanhui of the Hip-hop dance club enthusiastically eulogized the outstanding alumna of BNU, Huang Wenxiu, and led the audience to think deeply about what choice youth should make through infectious dances. The song Chapter jointly sung by Chinese and foreign students expressed their deep blessings to all the 2023 graduates. The party ended with the melody of "see you again".