BNU Newsletter Issue 13 Officially Published
Article source: Office of International Exchange and Cooperation | Release date: 2023-02-14 | Clicks:
BNU Newsletter Issue 13 is now online! This issue specially sets up special topics on "120th Anniversary of Beijing Normal University" including the series of celebration academic activities and alumni stories, which shows the historical moment of BNU 120th Anniversary, further carries forward the motto of "learn, so as to instruct others; act, to serve as example to all", fully demonstrates BNU's original aspiration and mission of"developing education for national rejuvenation and cultivating talents for national prosperity", and further arouses the enthusiasm of all faculty members, students and alumni in striving to build a world-class university with Chinese characteristics.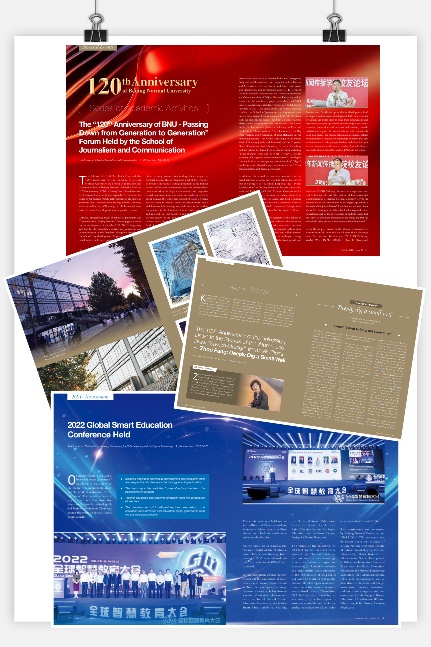 The Newsletter Issue 13 is released through the official website, official Weibo, the website of Office of International Exchange and Cooperation of Beijing Normal University. Welcome to read and make valuable suggestions. It can be viewed and downloaded on the official website of Beijing Normal University:
https://english.bnu.edu.cn/newsevents/newsletters/index.htm
Scan the QR code to view and download
BNU Newsletter is an English language journal sponsored by the Office of International Exchange and Cooperation of Beijing Normal University. It displays the latest developments, major events, academic research results, international cooperation and exchanges, and the vigor of BNU faculty and students. It focuses on international exchanges and cooperation, the display and promotion of the major achievements of BNU schools and faculties and their global influence, and promotion of the global development of our school. Please write to us for contribution and suggestions: bnunewsletter@bnu.edu.cn.