Zhuhai sees closer people-to-people connectivity under BRI
Article source: The Belt and Road School | Author: Belt and Road School | Release date: 2023-06-19 | Clicks:
"The roads and the China-Sierra Leone Friendship Hospital built under the Belt and Road Initiative facilitate traffic, trade, and Sierra Leone's medical services. These projects are also creating employment and sharing expertise between the Chinese and Sierra Leone's local people."
"The Belt and Road School (BRS) of Beijing Normal University gives us opportunities to participate in programs that we were unable to get entry to as individuals," Emmanuel Lenox Carew and Rezoan Ahmed, International Students from the BRS told GDToday on June 15.
Founded in September 2018, the school has trained about 500 students from almost 90 countries around the world.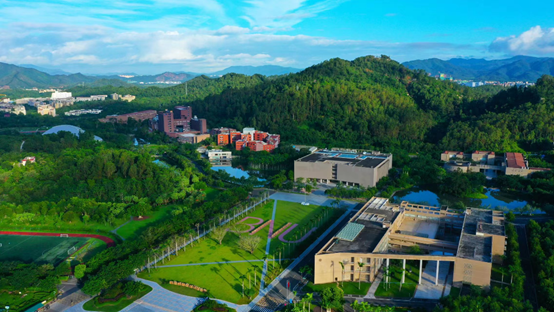 Beijing Normal University at Zhuhai. (Photo: Beijing Normal University at Zhuhai)
According to Hu Biliang, executive dean of the BRS, education promotes people-to-people connectivity as well as institutional connectivity.
The outline development plan for the Guangdong-Hong Kong-Macao Greater Bay Area (GBA) indicates that the Area will be positioned as an important hub to support the BRI.
"The GBA has a strong economic power and is at the forefront of opening up to the outside world, with Hong Kong as the world's financial center and super connector. The dynamic integration between Guangdong, Hong Kong and Macao can contribute to the development of the BRI," said Hu.
The Zhuhai-based Traditional Chinese Medicine Science & Technology Industrial Park of Cooperation between Guangdong and Macao has completed the registration of 10 products by pharmaceutical companies in Mozambique. And 9 products have obtained the registration and marketing authorization of Chinese patent medicine in Brazil.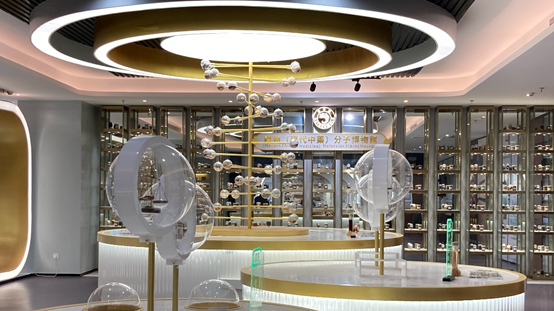 The Guangdong Authenmole Biotech Inc. inside the Park. (Photo: GDToday)
"There are many biomedical companies in Zhuhai. I'm optimistic about this industry." Dora Lyu's company, MedPHA Bioscience Co., Ltd. started stable production in the first half of 2022. Focusing on high-performance bio-materials, her company aims at BRI for greater opportunities.
MedPHA Bioscience Co., Ltd. (Photo: GDToday)
In 2022, the import and export volume of Zhuhai and BRI countries including India, Malaysia, and Singapore hit 108.368 billion RMB, an increase of 0.68 percent year-on-year, of which the export volume reached 72.58 billion RMB, an increase of 4.19 percent year-on-year, with an import value of 35.788 billion RMB.
The total imports and exports through the Zhuhai Port of the Hong Kong-Zhuhai-Macao Bridge exceeded 500 billion RMB by the end of 2022, involving more than 230 countries and regions around the world.
The Hong Kong-Zhuhai-Macao Bridge. (Photo: Nanfang Daily)