The School of International Chinese Language Education Holds the 2023 Summer Chinese Study Program
Article source: | Release date: 2023-09-13 | Clicks:
This summer, the school of international Chinese Language education at BNU has successively welcomed overseas Chinese Language teachers and students of five summer study programs in Beijing and Zhuhai campuses who come from more than ten countries and regions. After three years' remote study on Chinese Language, they finally get to Beijing Normal University to learn Chinese and experience Chinese culture.
From July 10 to August 4, the school of international Chinese Language education and Phoenix School of BNU Zhuhai jointly held the first summer program for international students. A total of 38 students from Rangsit University and Mae Fah Luang University from Thailand participated in Chinese training. In class, students adopt a combination of normal teaching and cultural transmission, learning comprehensive language courses. After class, under the guidance of teachers, they go out of campus and visit different cities and landmarks in the Greater Bay Area to learn about history, culture and folk customs which lead them to a deeper understanding of Chinese culture's charm and China's development.
From July 16th to 30th, 54 teachers from Vietnam participate Chinese training program at BNU. This project aims to help them improve Chinese teaching level and promote cooperation in Chinese teaching between China and foreign countries. They have completed professional courses including basic knowledge of Chinese language, professional skills, Chinese national conditions and culture. In addition to the course, they also visited the Cultural Experience Center, where they had an in-depth understanding of Chinese characters, costumes, Musical Instruments, weapons, ceramics, etc. They also experienced the process of ceramics production, which deepened their understanding of Chinese culture and life concepts.
From July 31st to August 11th, the Confucius Institute Summer Camp at the University of Manchester in the UK was held. During the two-week study, he students learned a lot of Chinese character knowledge such as word formation, Chinese character structure, radicals, stroke order, etc., and also visited attractions such as the Capital Museum, the Chinese Classics Museum, and the National Arts and Crafts Museum. They also went deep into the hutongs, visited the traditional courtyard-style residence of Beijing, looking for examples of Chinese characters in Chinese daily life.
From July 31st to August 26th, 11 university students from the Royal Academy of Cambodia participated in the summer Chinese training program at BNU Zhuhai. During the four-week study, the students not only gained rich language knowledge and cultural experience, but also learned Tai Chi and calligraphy. They also carried out cultural visits to multiple places with the leading teachers.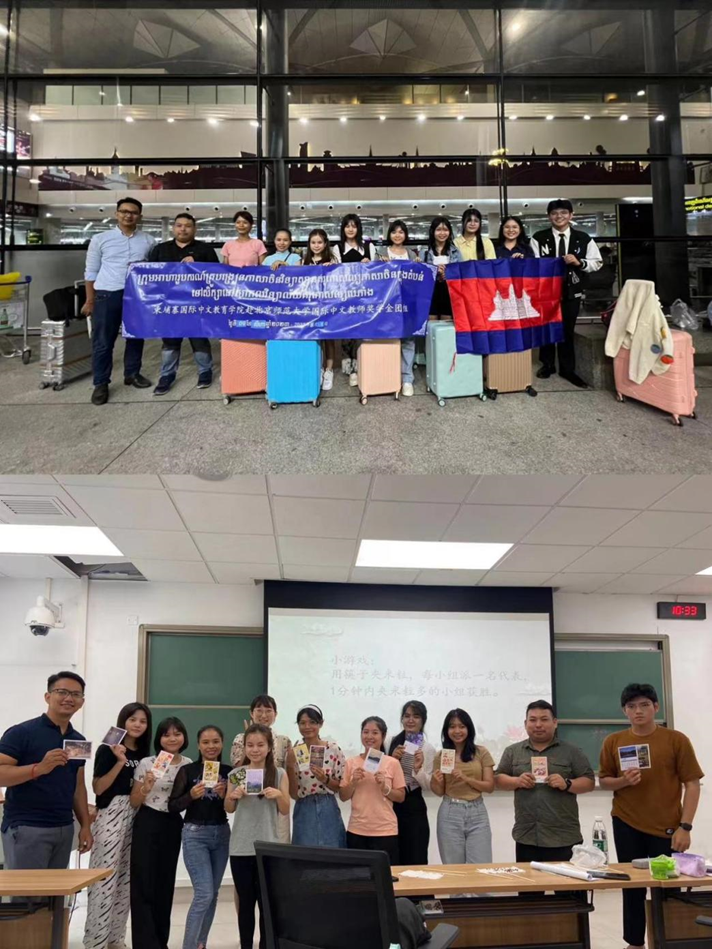 From August 6th to 19th, the Tufts University-Beijing Normal University Chinese Summer School was held. 13 students from Tufts University visited Beijing to savour the real life of inhabitants of Beijing. During the activities, the teachers encouraged the students to communicate with the ordinary people to exercise their Chinese comprehension and expression skills. This also show them the real scape of Chinese daily life. The courses include Chinese language, cultural experience, market research, and meetings for Chinese and foreign college students, which are all focusing on China's social economy and people's real livelihood which can lead to comprehensive and multi-level Chinese learning and cultural experience. For the diversity in form and content, the courses have won unanimous praise from the students.