Planting, Cooking, Hairdressing as College Course of Students at BNU
Article source: Beijing Daily | Editor: LIN Run | Release date: 2022-10-28 | Clicks:
Learning Chinese fancy knife skills, cooking shredded pork with winter bamboo shoots and braised prawn...On October 19, the opening ceremony of the Labor Education Practice course of Beijing Normal University was held in the Lanhui restaurant of the university, inviting frontline staff such as school cooks, hairdressers and school doctors to hold a series of practical courses on labor education for undergraduates in the class of 2022.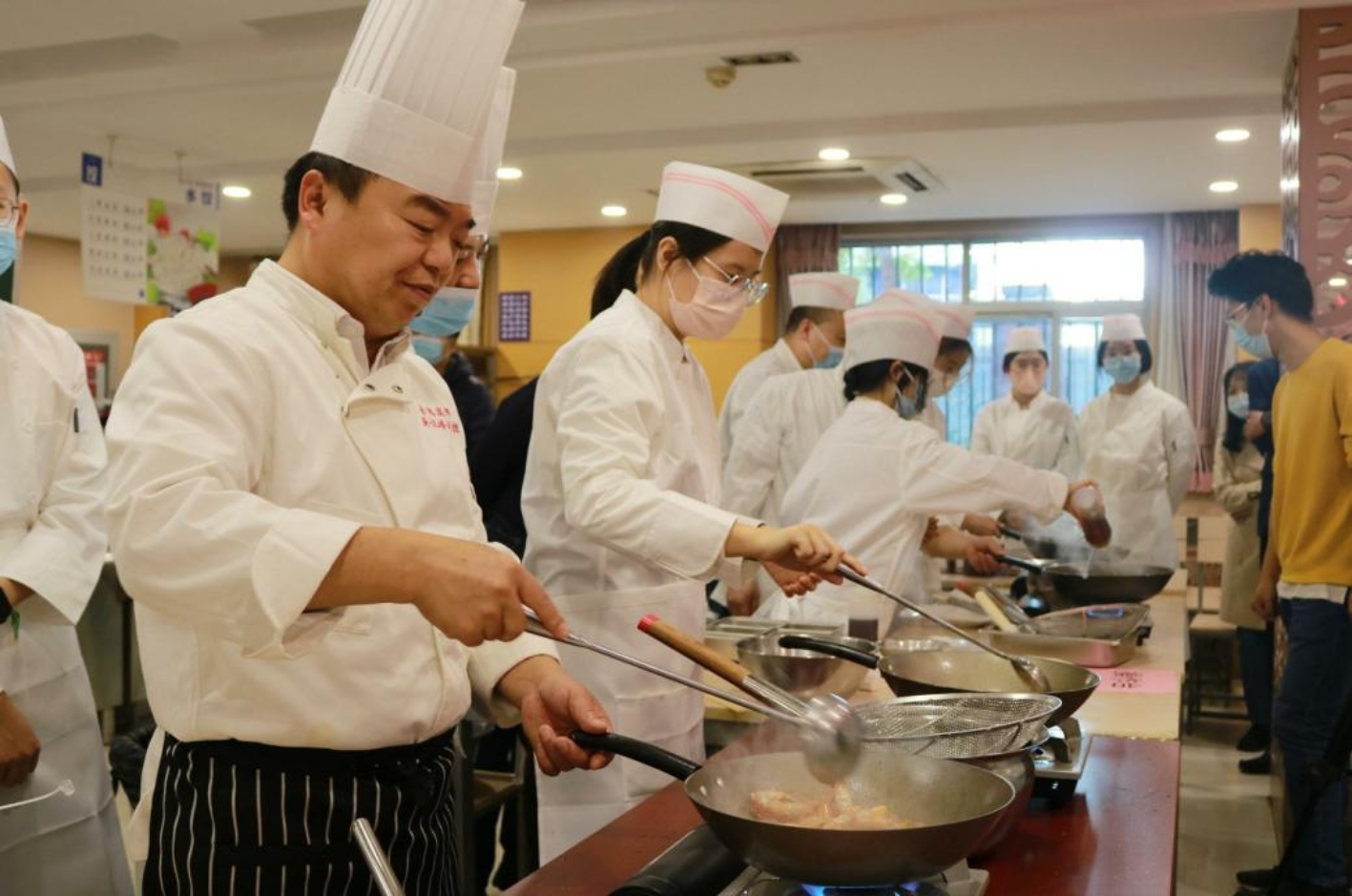 At the opening ceremony, Zhang Lianbiao, chef of the Catering Service Center, showed students various fancy knife-using techniques, and demonstrated how to make the shredded pork and winter bamboo shoots, a famous Shandong dish. Later, he taught the students how to make braised prawns. 15 students finished the dishes and tasted each other's with the help of a teaching assistant chef.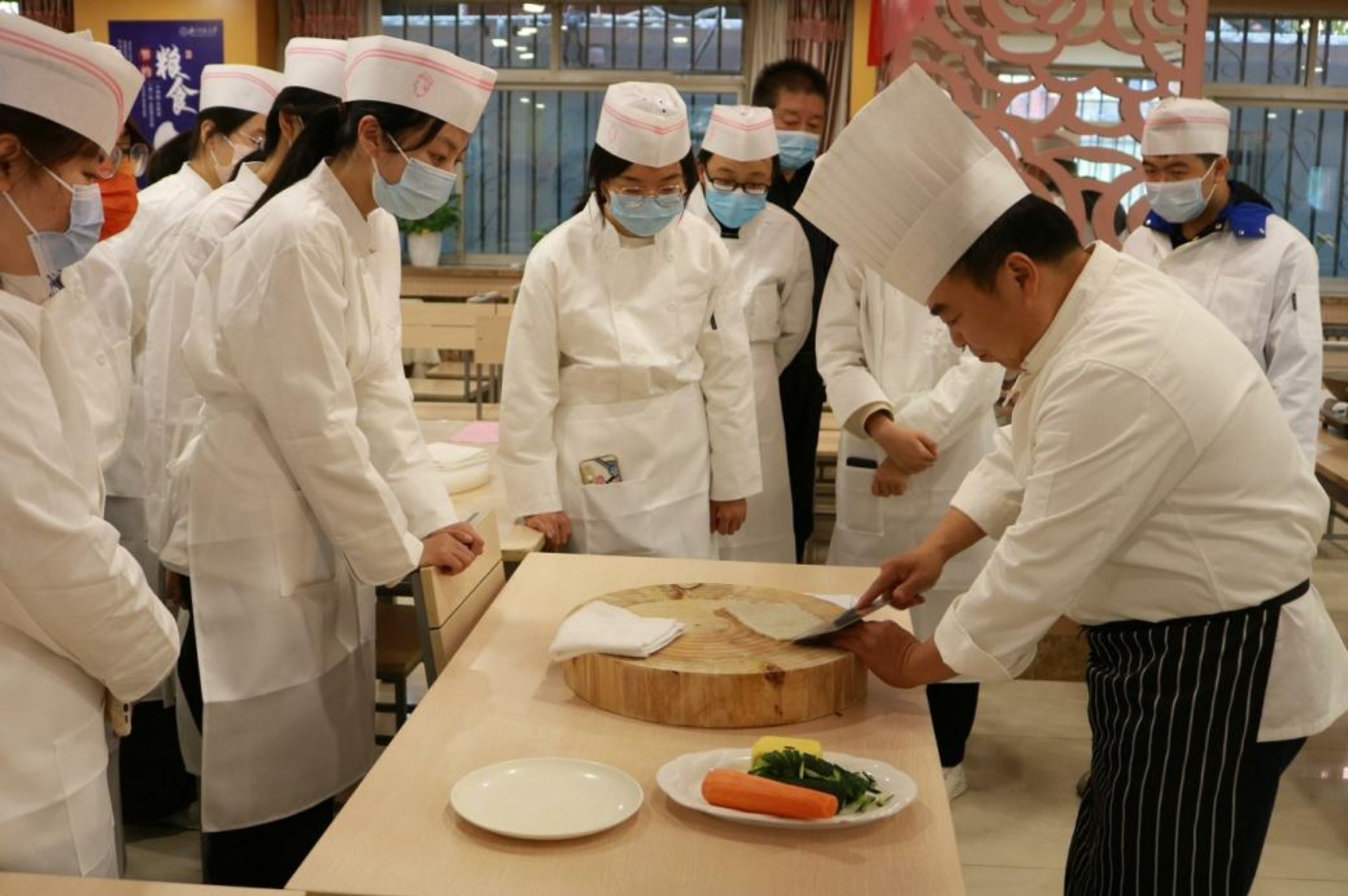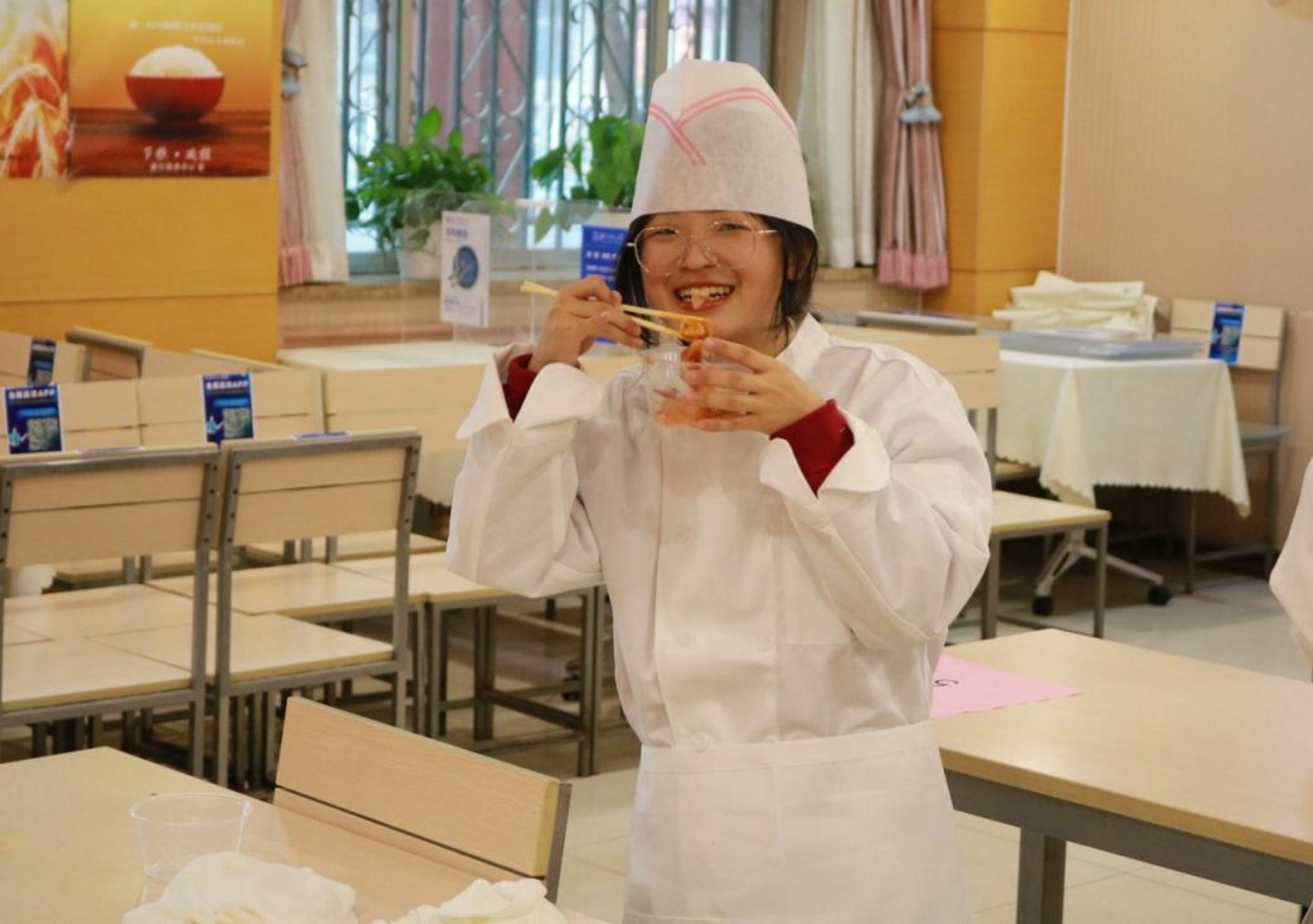 Zheng Hengshan, a logistics officer of BNU said: "I hope that the labor education practice class can guide students to admire and respect work, and also hope that students can show their styles, feel happiness and reflect their value in work."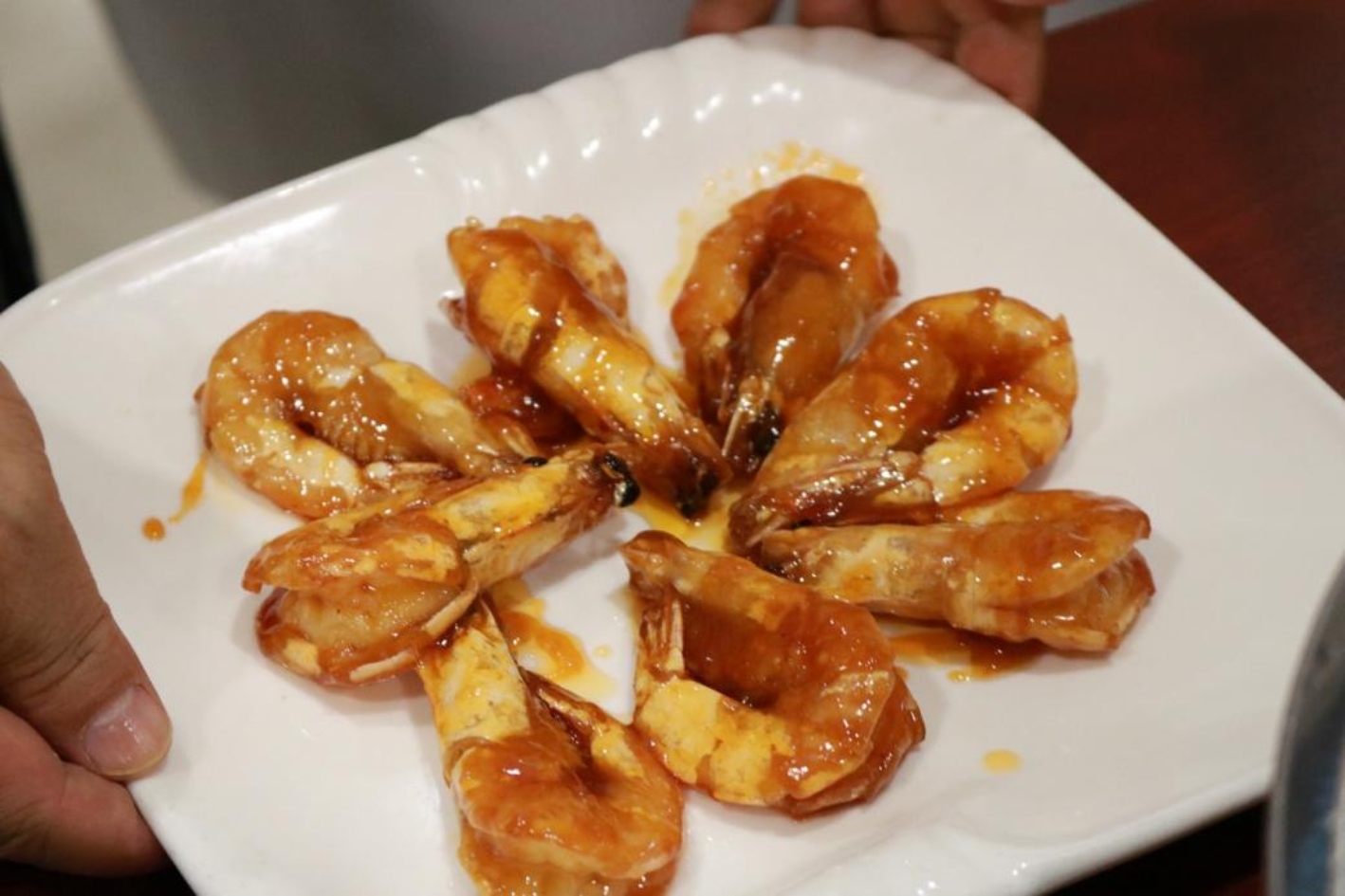 Next, students can learn to cook from the chef, learn to cut hair from the barber, learn first aid knowledge from the school hospital teachers, learn to do housework from the dormitory service center teachers, learn how to grow flowers from the property service center teachers...All full-time undergraduate students in the class of 2022 are required to complete at least 32 hours of labor education courses during their stay at the university before graduation.