Professor Eric's Team from College of Life Science Reveal the Stimuli in the Risk of Extinction of the Ehrlich Coronation Lemur
Article source: College of Life Sciences | Editor: LIN Run | Release date: 2022-10-13 | Clicks:
Professor Eric's team collaborated with Patricia Wright's team at Stony Brook University in the USA and the ValBio Centre in Madagascar to assess the extinction risk of the endangered Ehrlich's coronation lemur (Propithecus edwardsi). The Ehrlich's coronation lemur is a primate endemic to southeastern Madagascar whose habitat is suffering from deforestation and the effects of cyclones and drought. The results revealed that human-induced deforestation is the most influential variable affecting species decline over the next two decades, with the species becoming more susceptible to cyclones and drought towards the end of the 21st century.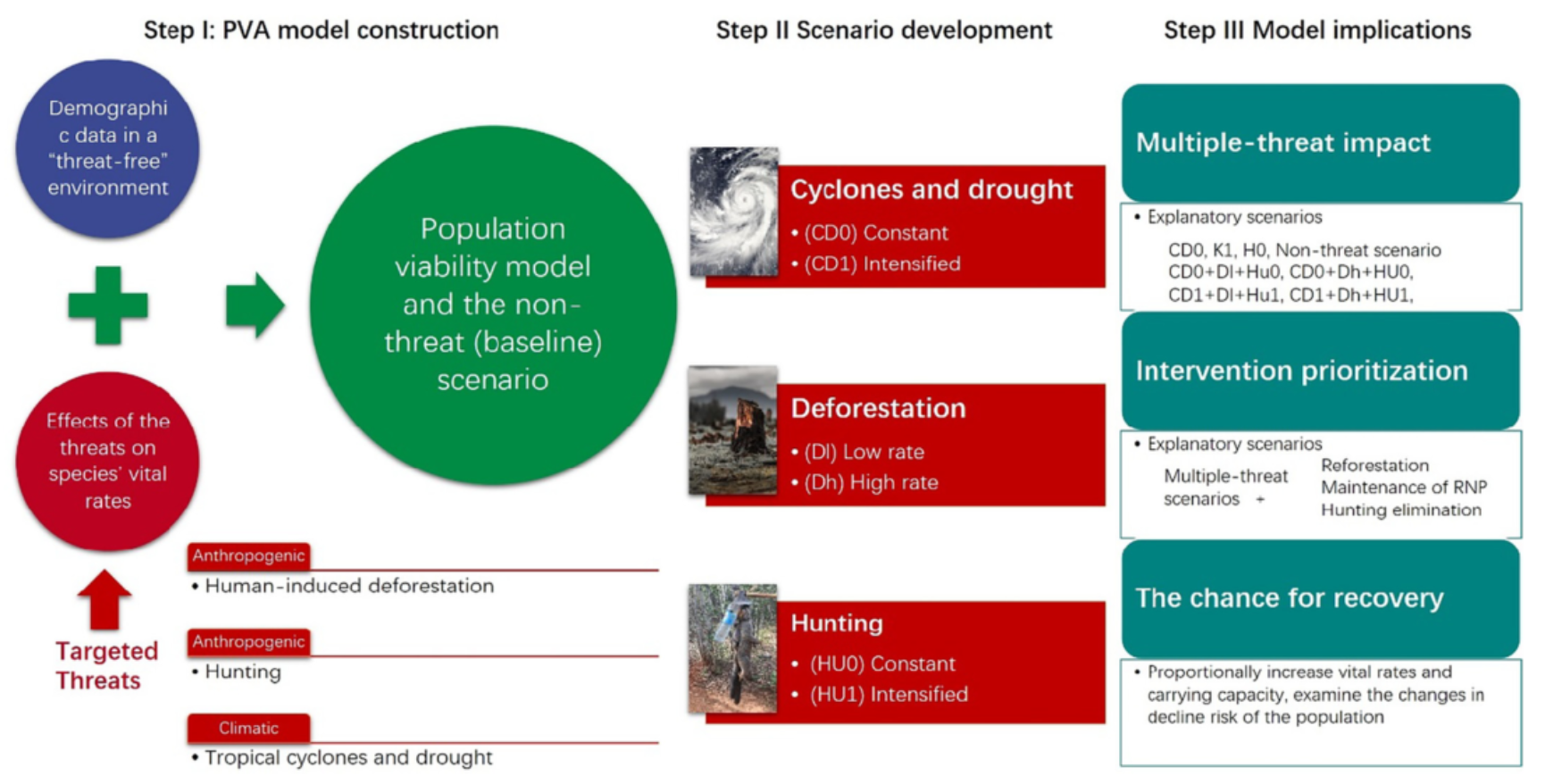 Population viability analysis framework for assessing the risk of population decline and extinction for Milne-Edward's sifaka (Propithecus edwardsi) and evaluating management actions under different threat scenarios.
To protect the species from extinction, we call for the stricter protection and management of the forest habitat and economic incentives to combat anthropogenic deforestation at its source. Additionally protected areas should be expanded to enhance the ability of Ehrlich's coronation lemurs to recover from human pressures, thus making them more resilient to future climate extremes.
The study was published online in October in Biological Conservation, one of the leading international conservation science journals, with Professor Eric as co-first author and corresponding author. The article has received a strong response from the international academia, and has been featured on Nature and the non-profit environmental news platform respectively.
For his many contributions to primate conservation, in August 2022 Professor Eric was invited into the IUCN-SSC Primate Specialist Group Madagascar, focusing on the unique Malagasy lemurs.
View of Ranomafana National Park, where around half of the total population of the Milne-Edward's sifaka (Propithecus edwardsi) occurs. Credit: Eric I. Ameca.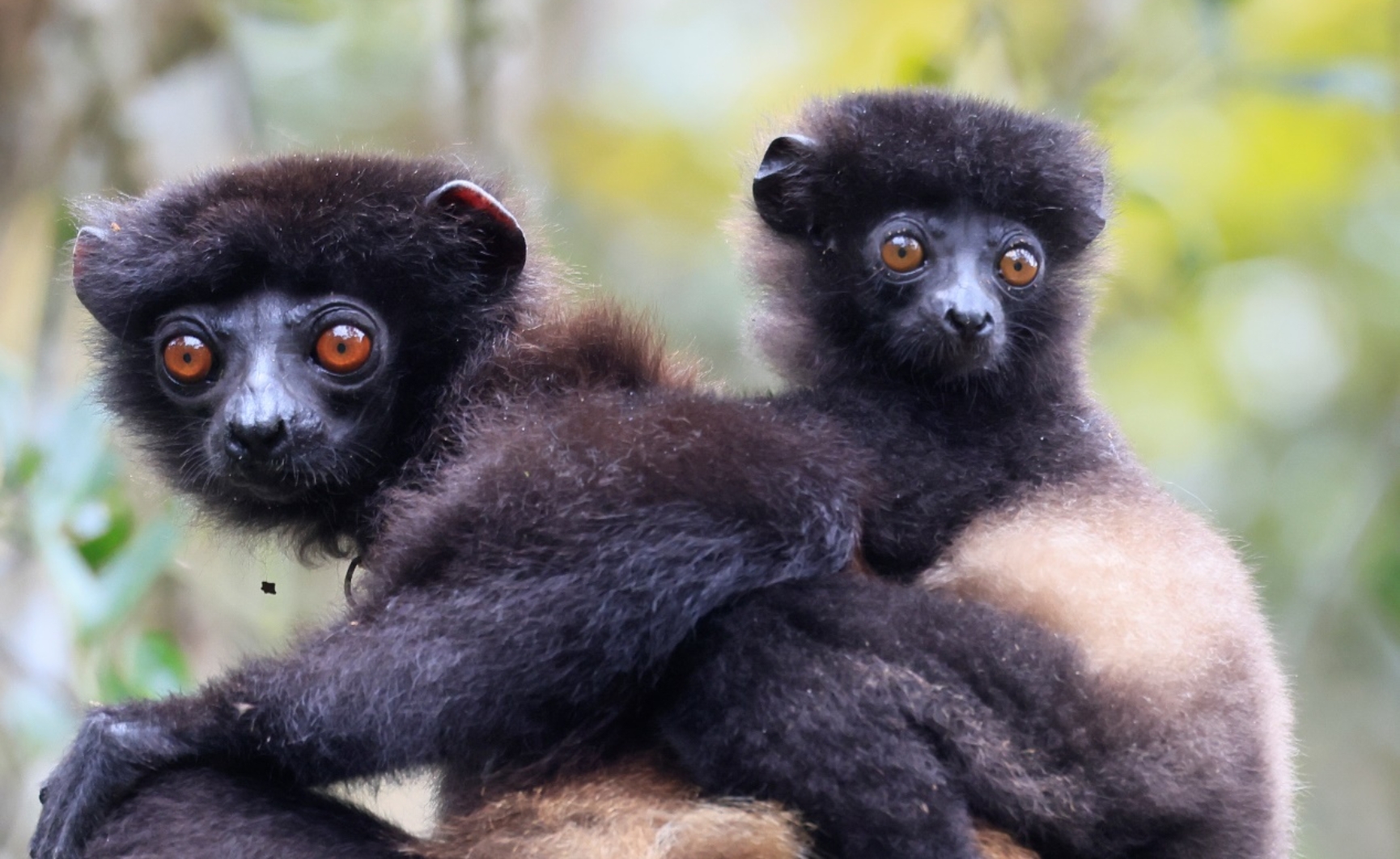 Propithecus edwardsi with offspring. The species is threatened as a result of deforestation for agriculture and wood harvesting, hunting and climate extremes. Credit: Patricia C. Wright
Link:
https://www.sciencedirect.com/science/article/pii/S0006320722002695? dgcid=author
Reference:
https://www.nature.com/articles/d41586-022-03116-6
https://news.mongabay.com/2022/09/worlds-smallest-primate-is-fading-into-extinction-scientists-fear/