BNU held the 2022 commencement ceremony
Editor: XU Zihan | Release date: 2022-06-24 | Clicks:
On the morning of June 23, Beijing Normal University held its 2022 commencement ceremony. The ceremony was held at the Qiu Jiduan Sports Center, with sub-venues at various schools (departments) on campus, and broadcast live bilingually through 11 online platforms such as twitter and facebook of China Daily.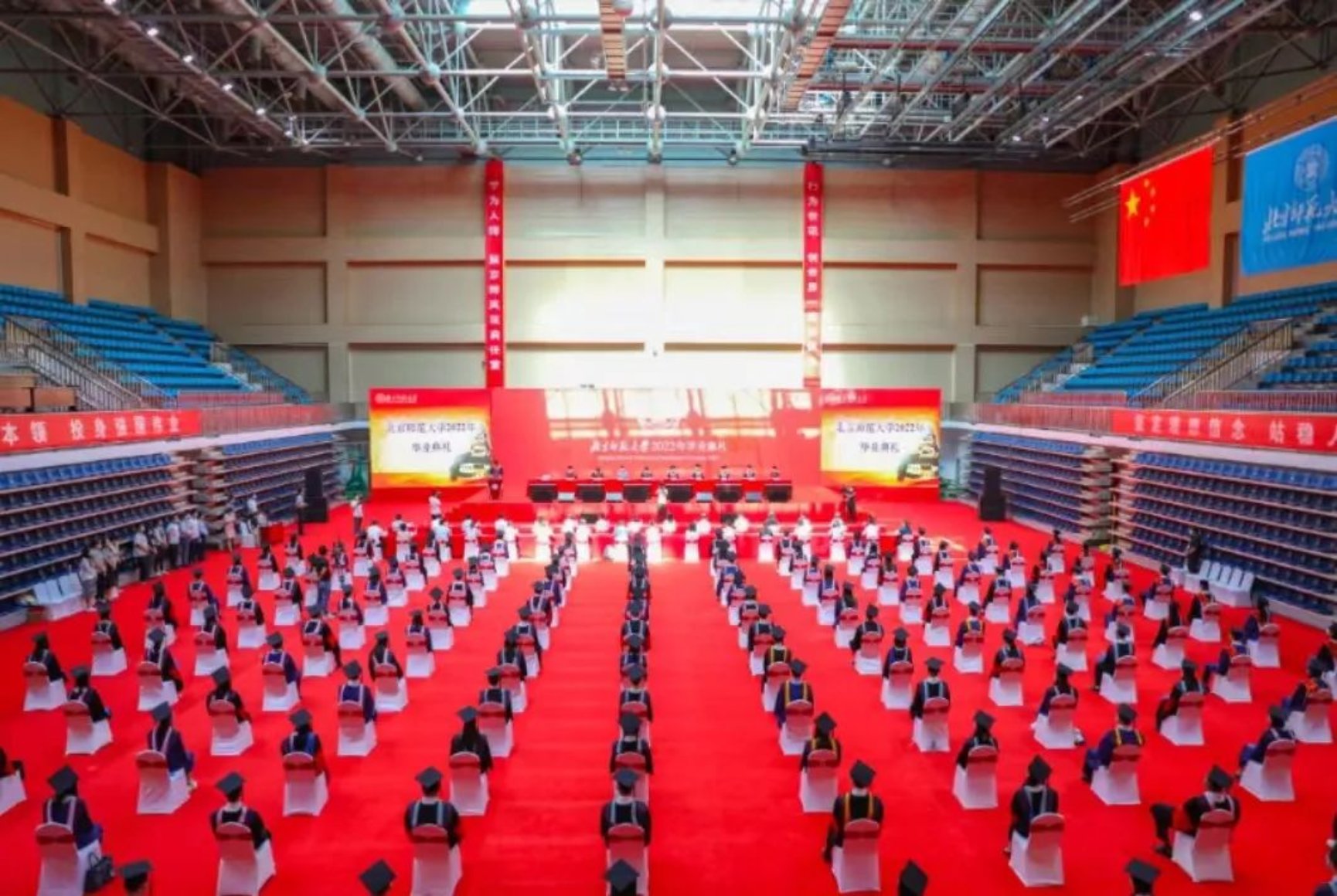 Cheng Jianping, Party Secretary of BNU, Ma Jun, Deputy Party Secretary and President of BNU, Sun Hongpei, Deputy Party Secretary, Zhou Zuoyu, Vice President, Li Xiaobing, Deputy Party Secretary, Tu Qingyun, Vice President, Kang Zhen, Vice President, Chen Songxi, Alumni Representative and Academician of the Chinese Academy of Sciences, Members of the Degree Evaluation Committee, Heads of schools (departments) and Representatives of the Class of 2022 attended the ceremony at the main venue. The heads of student work of various schools (departments), the teachers in charge of the graduating class, and the graduates of the class of 2022 attended the commencement ceremony at each sub-venue. Graduates who are not on campus attend the commencement ceremony online. The ceremony was presided over by Vice President Tu Qingyun.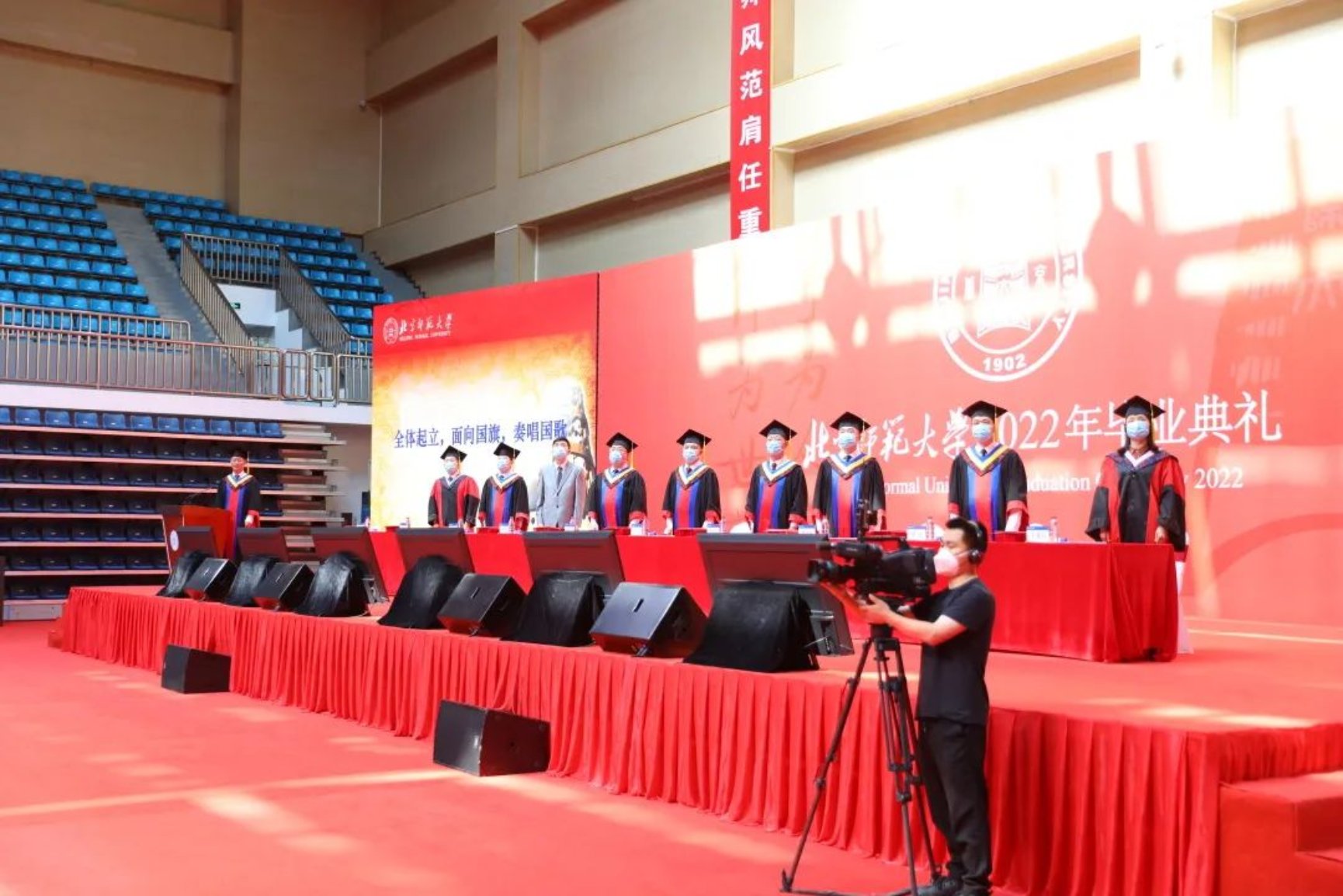 The commencement ceremony kicked off with the majestic national anthem. In 2022, BNU awarded 625 doctoral degrees, 4012 master's degrees, and 3395 bachelor's degrees. School leaders, degree evaluation committee members and alumni attended the ceremony at the main venue, and presented honorary certificates to the recognized graduates.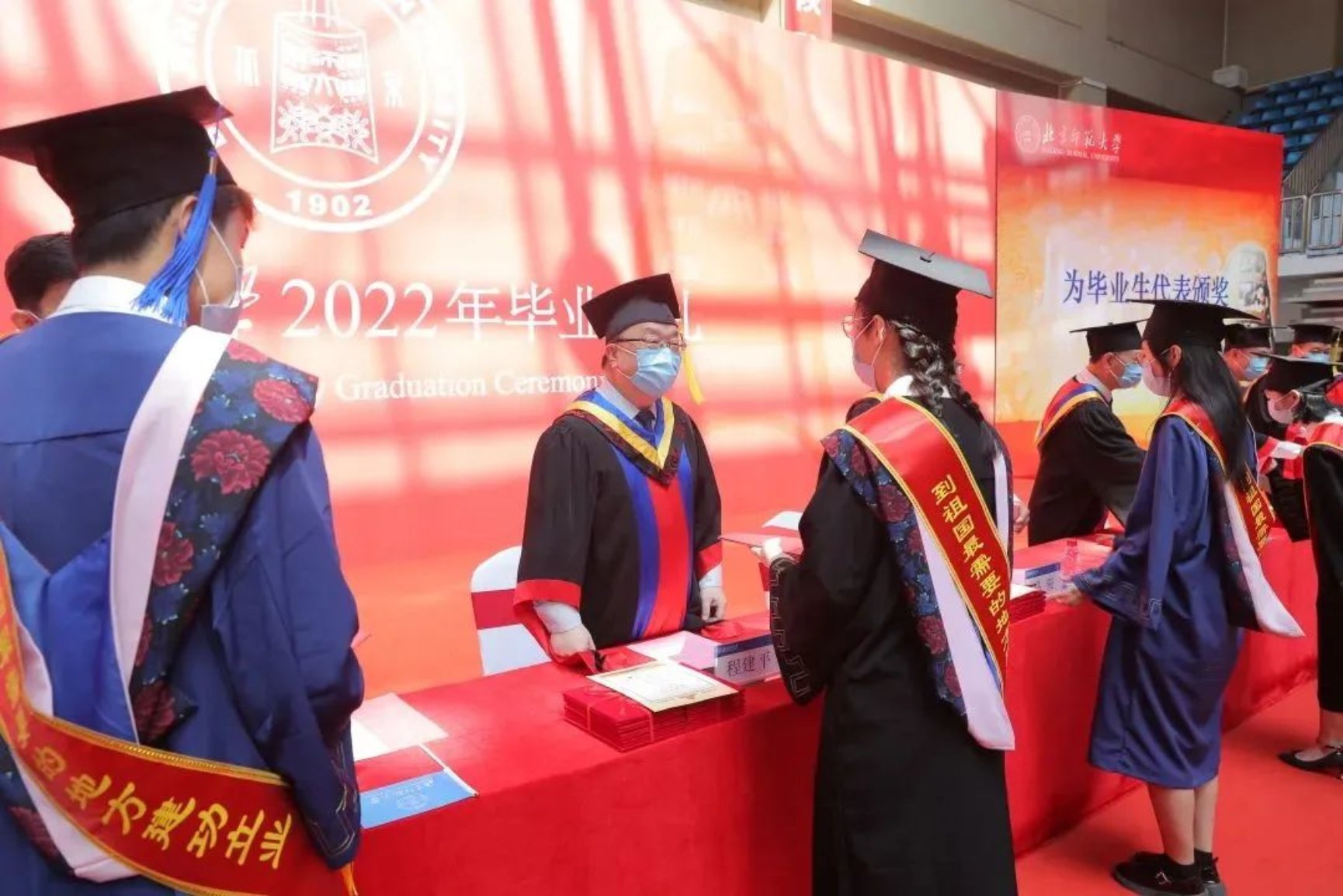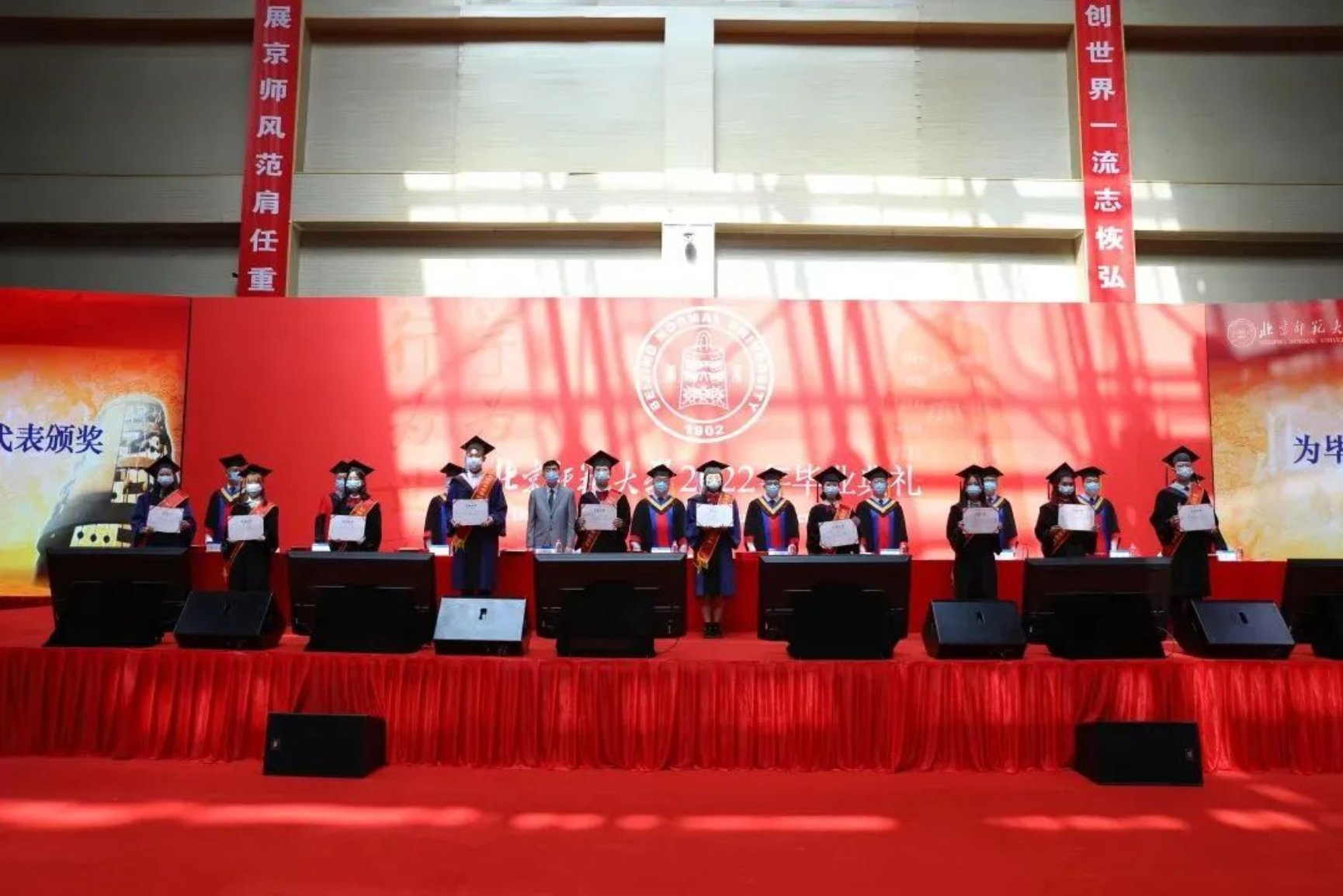 Awards were presented to the representative graduates of the Program of Eminent Teachers with Four Qualifications
Awards were presented to representative graduates who shall work in the West and at the grassroots level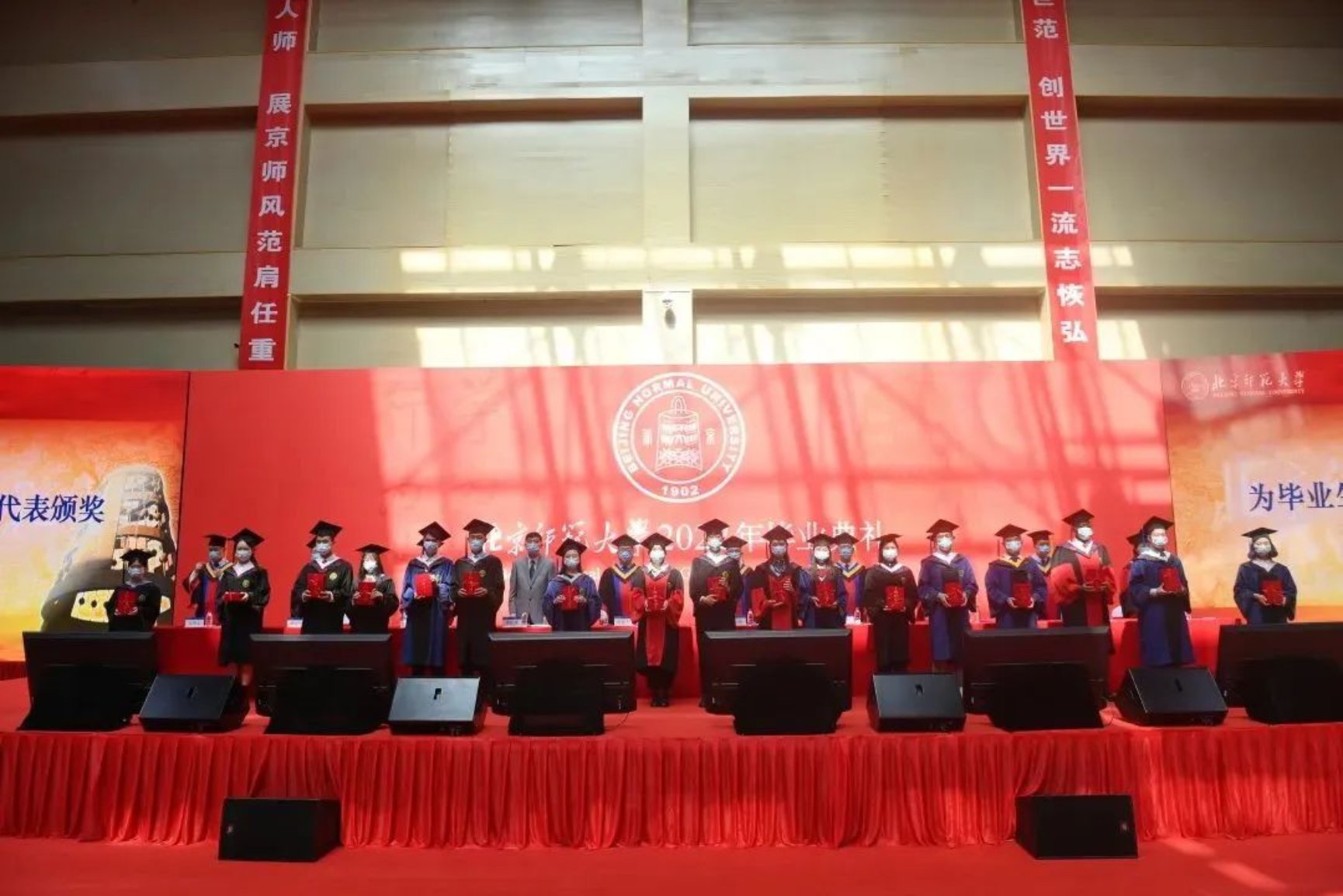 Awards were presented to representative outstanding graduates of Beijing and of BNU
The ceremony ended with the school song sang by all the teachers and students.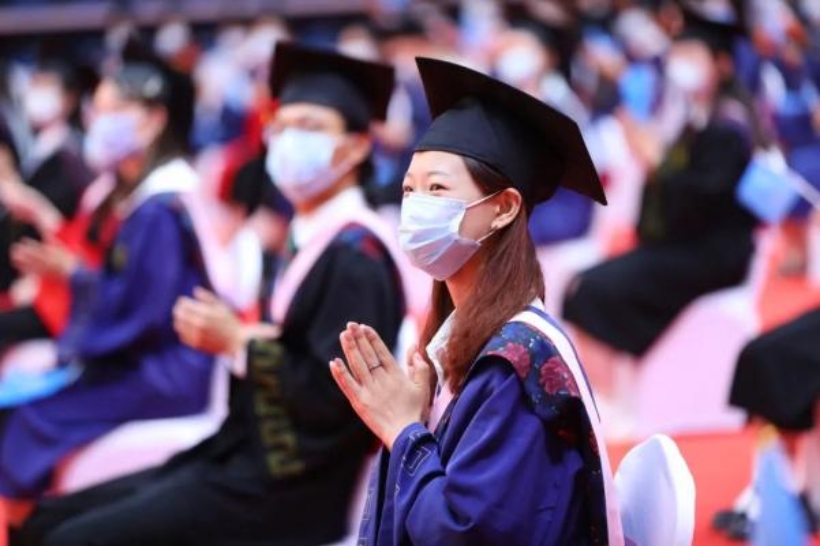 After the ceremony, the school leaders and the members of the degree evaluation committee went to each degree awarding venue to attend the degree conferment, and awarded degree certificates to the graduates.