BNU Researchers​ published their research results in Review of Educational Research
Article source: Faculty of Psychology | Editor: CHEN Xinyang | Release date: 2022-06-16 | Clicks:
On May 27, associate professor Yang Chunliang (first author) and Professor Luo Liang (corresponding author) of the Development Psychology Research Institute, the key research base of Humanities and Social Sciences of the Ministry of Education and BNU Faculty of Psychology, published the research results entitled Mind the Gap Between Comprehensive and Metacomprehension: Meta-Analysis of Metacomprehension Accuracy and Intervention Effectiveness in Review of Educational Research.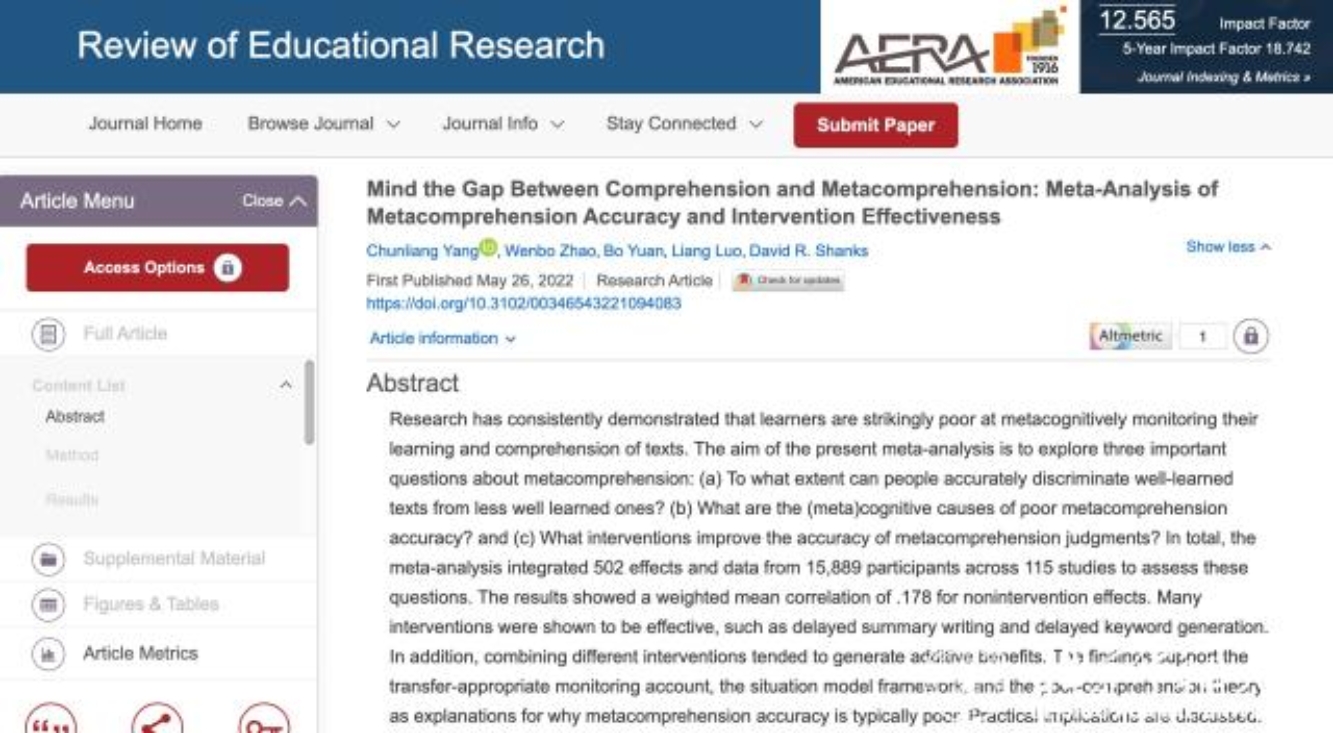 The aim of the research is to explore three important questions about metacomprehension: (a) To what extent can people accurately discriminate well-learned texts from less well learned ones? (b) What are the (meta)cognitive causes of poor metacomprehension accuracy? and (c) What interventions improve the accuracy of metacomprehension judgments? In total, the meta-analysis integrated 502 effects and data from 15,889 participants across 115 studies to assess these questions.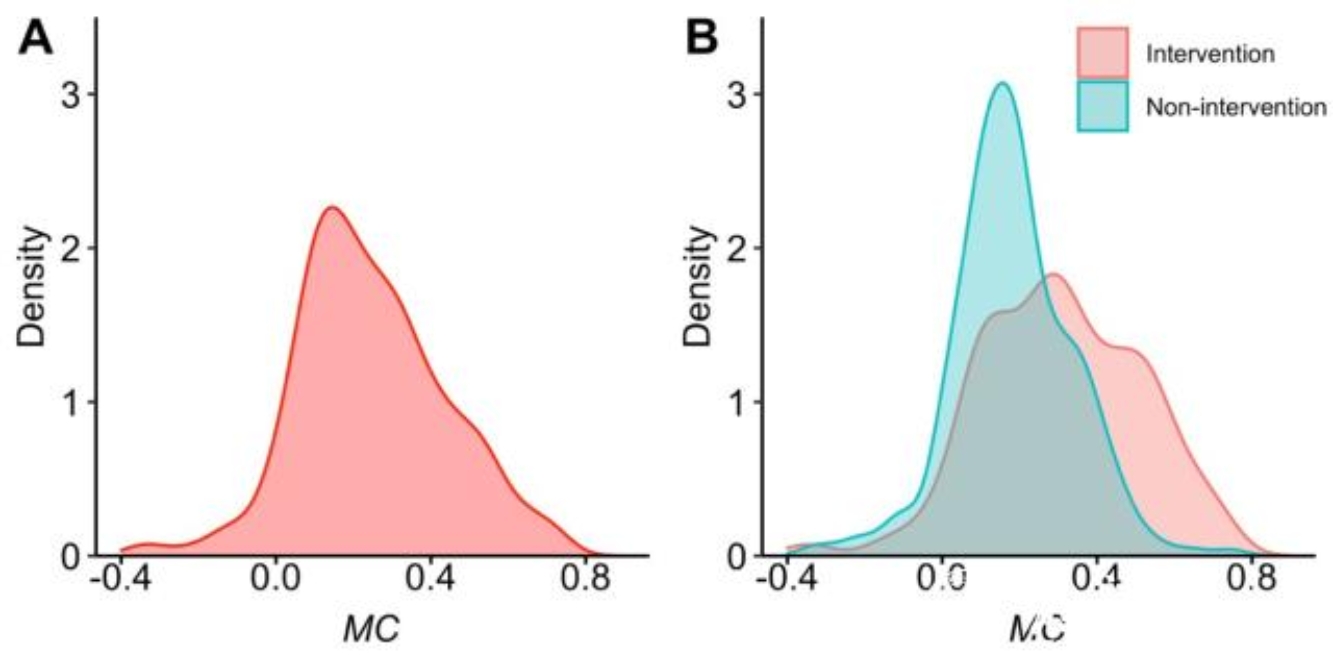 The results showed a weighted mean correlation of .178 for nonintervention effects. Many interventions were shown to be effective, such as delayed summary writing and delayed keyword generation. In addition, combining different interventions tended to generate additive benefits.
The above meta-analysis results not only promote people's understanding of the cognitive mechanism of meta understanding accuracy, but also provide scientific guidance for the intervention of meta understanding accuracy. Associate professor Yang Chunliang is the first author of the paper, and Professor Luo Liang is the corresponding author of the paper. Other authors include Professor David R. shanks of University College London, associate professor Yuan bo of Ningbo University and doctoral student Zhao Wenbo of China Basic Education Quality Monitoring Collaborative Innovation Center of BNU.
Paper Link: https://journals.sagepub.com/doi/full/10.3102/00346543221094083