Nice job, student volunteers!
Editor: CHEN Xinyang | Release date: 2022-06-02 | Clicks:
There is an active group in BNU who share the same unique name - "Xiao Lan (Little Blue)". They are student volunteers, each wearing a blue volunteer vest, serving in many links of epidemic prevention on campus.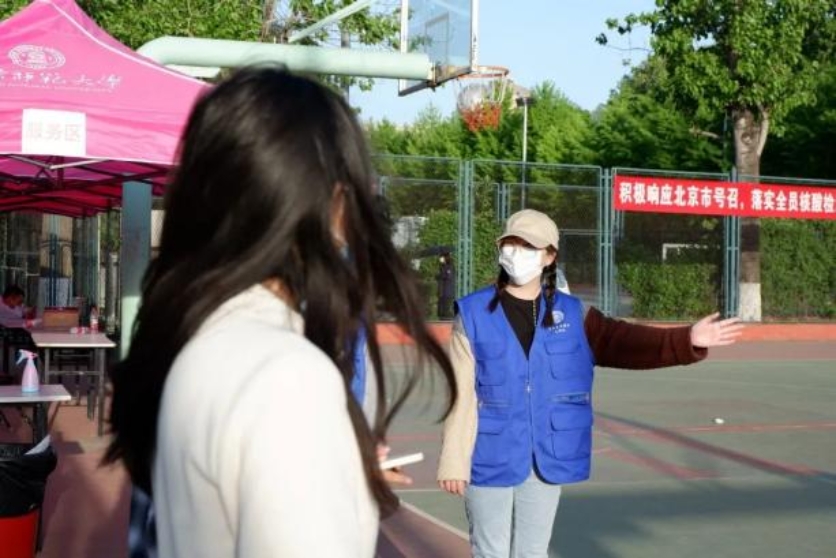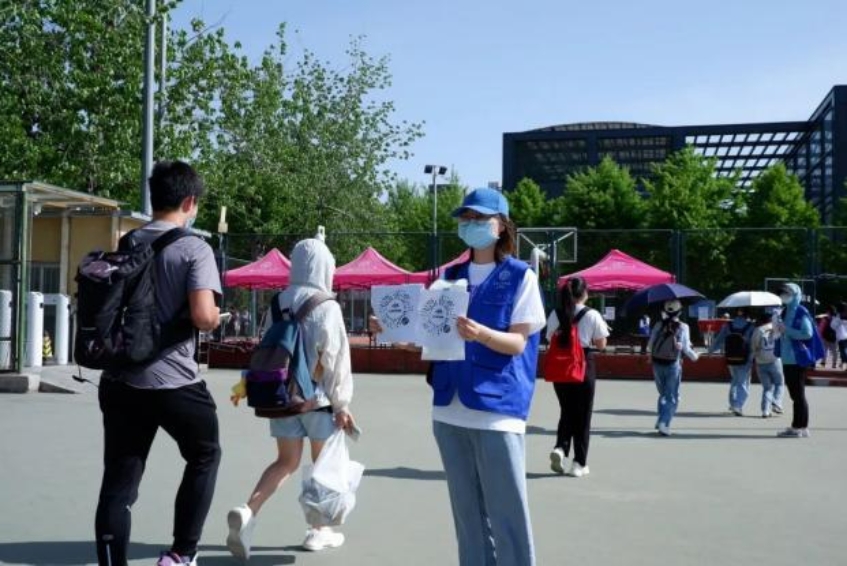 On the evening of April 25, after receiving the notice of nucleic acid detection from the whole university, the first echelon of campus epidemic prevention volunteers gathered overnight and went to work immediately. This is a pioneer team composed of 146 full-time and part-time student cadres of the student union, the post-graduate student union, and other student groups. Subsequently, the team of volunteers for epidemic prevention on campus grew gradually. On May 1, 400 volunteers from the second echelon were ready to go.
After 10 days of epidemic prevention work, the guidance service for the peripheral order of nucleic acid detection has entered the normalization stage. Through the overall planning of the epidemic prevention working group, more students were mobilized to participate in the epidemic prevention work. As of May 30, a total of 1454 "Xiao Lan" have undertaken the volunteer service of guiding the peripheral order of campus nucleic acid detection.
On May 15, "Xiao Lan" carefully observed and drew a line chart of the length of nucleic acid detection queue changing with time, and proposed that everyone choose off-peak time and orderly queue to reduce the waiting time and epidemic prevention risk. On May 20, with the launch of the Real-time Query System for Visitors Flow Rate at the school's nucleic acid detection point, the work of "Xiao Lan" was further reduced.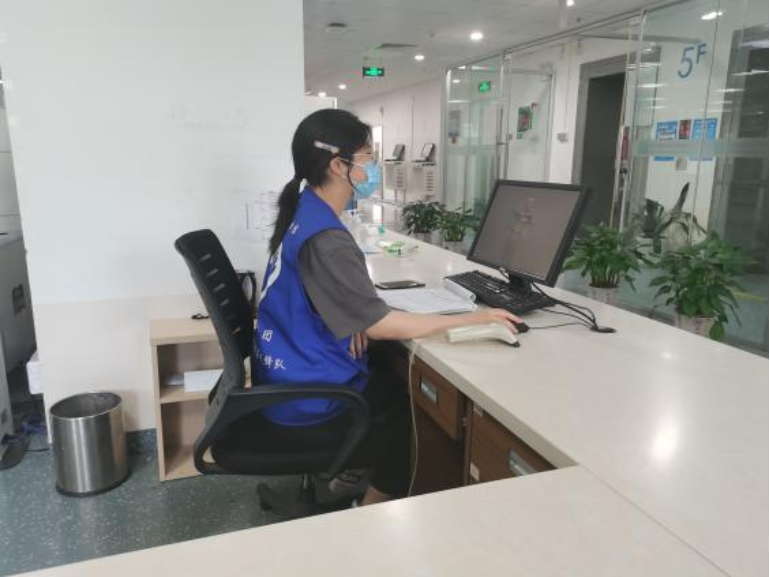 The volunteers took up their posts in the school library on May 16. Some were on duty at the duty desk, some were patrolling in the reading area, and reminded readers to wear masks correctly.
In addition, the volunteers also provide online academic counseling, career guidance, psychological care, art popularization, sports training, picture book reading and other services for the children of front-line personnel who are fighting against the virus. Nearly 300 student volunteers have participated in the registration, and 58 children from 56 families have been accompanied by volunteers.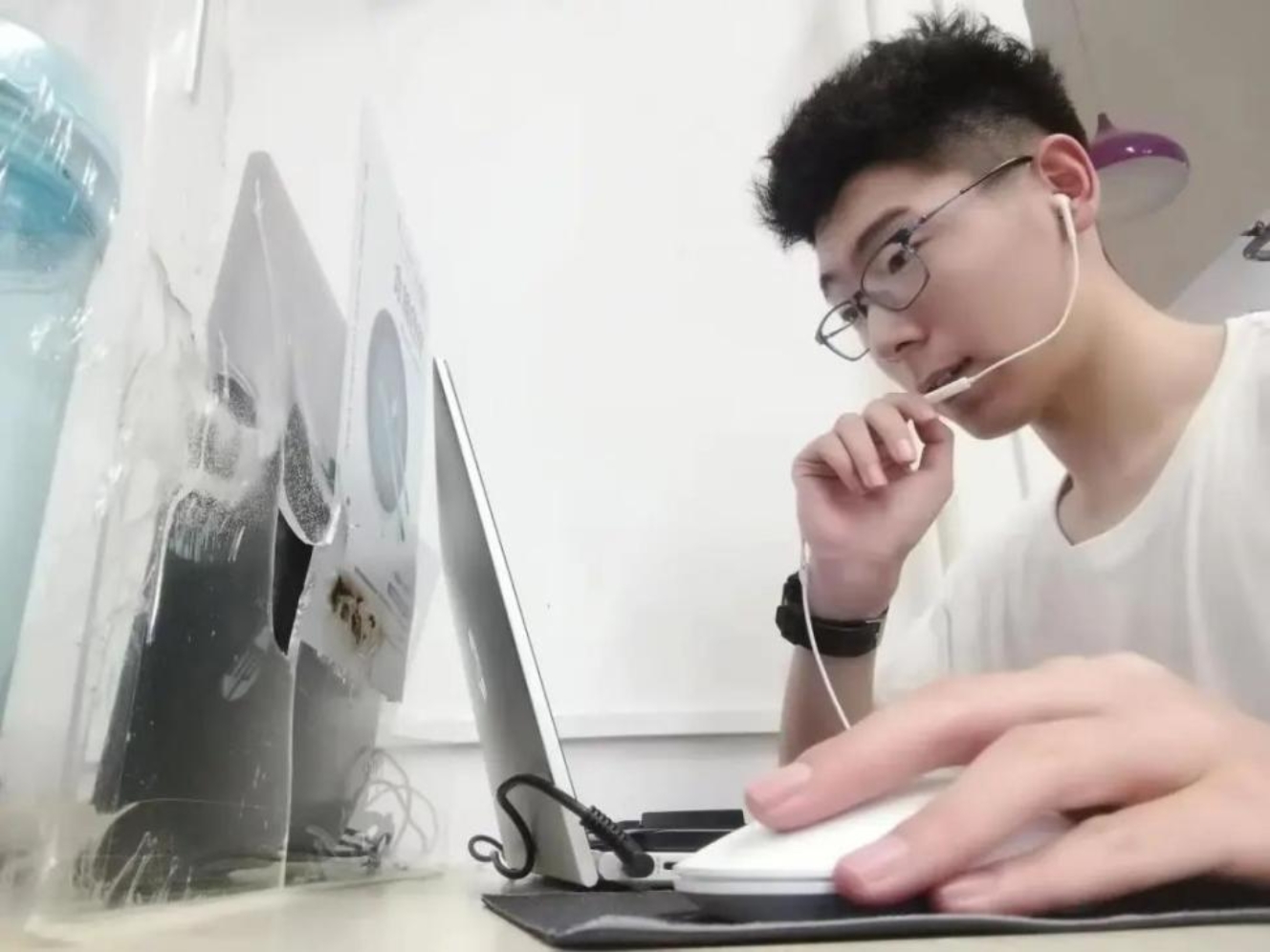 The volunteers also held more than 30 lectures in their spare time to share their understanding of anti-epidemic spirit and their thoughts on the current epidemic prevention and control.
In the face of the epidemic, they chose to do voluntary service, and pledged to help teachers and students .
Thank you, "Xiao Lan"!