BNU-UNIMC Confucius Institute in Italy promoted the Winter Olympics
Article source: Office of International Exchange and Cooperation | Editor: XU Zihan | Release date: 2022-03-07 | Clicks:
The Confucius Institute at the University of Macerata (UNIMC) in Italy carried out various promotions for the Winter Olympics to local Italians, especially Italian teachers and students. It attracted their attention to the Beijing Winter Olympics, increased their understanding of China and Beijing, and thus improved the recognition of the Olympic spirits and a Community of Shared Future for Mankind.
BNU and the UNIMC jointly established the Confucius Institute in 2011. Since its establishment, the Institute has actively carried out Chinese language teaching, trained Chinese teachers, and implemented academic and cultural exchanges with foreign countries. In 2015, China and Italy reached an agreement to establish a model Confucius Institute at the University of Macerata, and the inauguration ceremony was held in July 2021, a new milestone of development for the Macerata Confucius Institute.
Before the opening of the Winter Olympics, volunteer teachers from the Confucius Institute sent their blessings to the Beijing Winter Olympics, wishing the Olympic athletes to unite and show their strengths. International students at the University of Macerata and Chinese language learners at the Confucius Institute also filmed videos reviewing the cities that hosted Winter Olympics in the last 30 years, and finally converging on Beijing, which responded to the slogan Together for a Shared Future, and showed full expectations for the next Winter Olympics to be held in Italy in four years.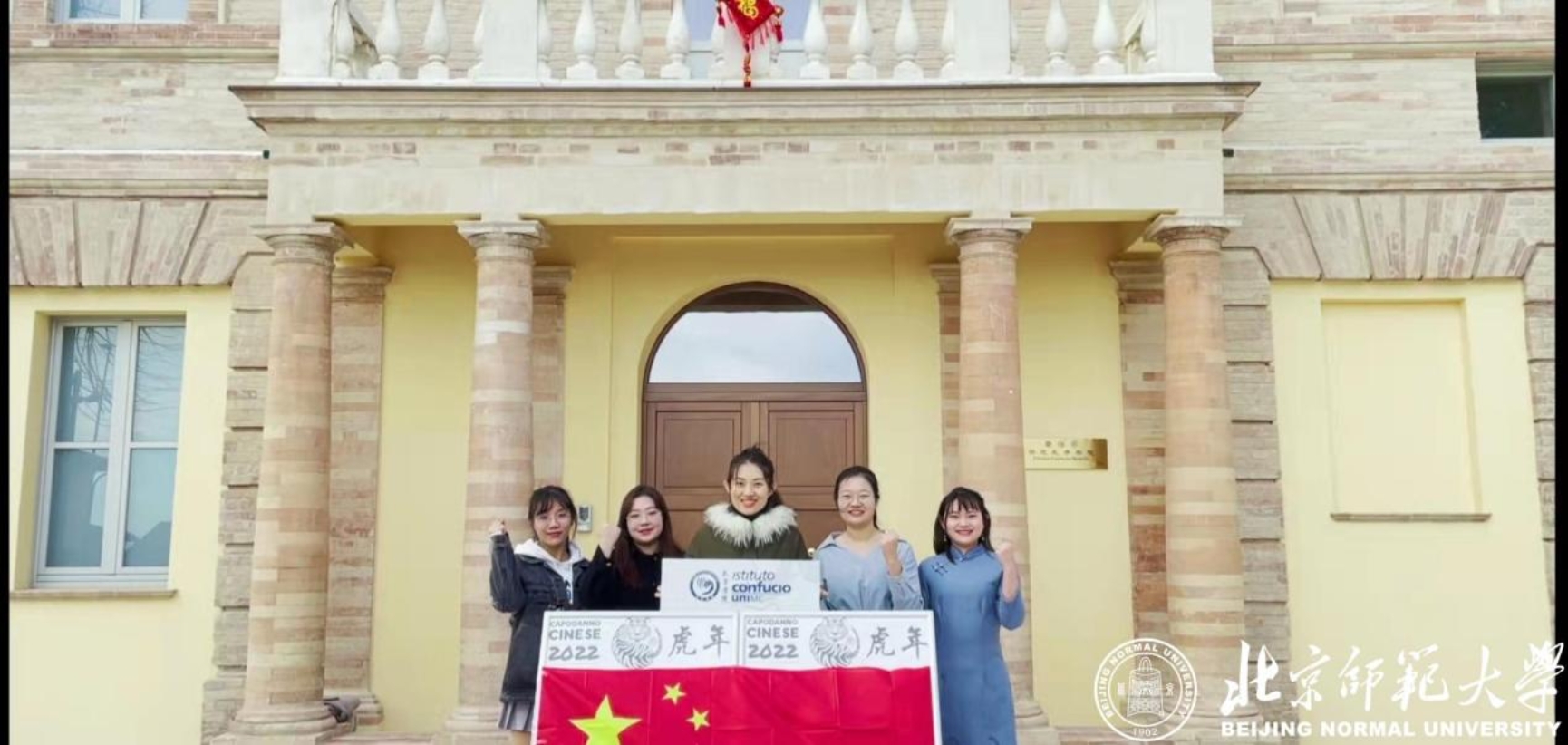 Volunteer Chinese teachers sending wishes to the Winter Olympics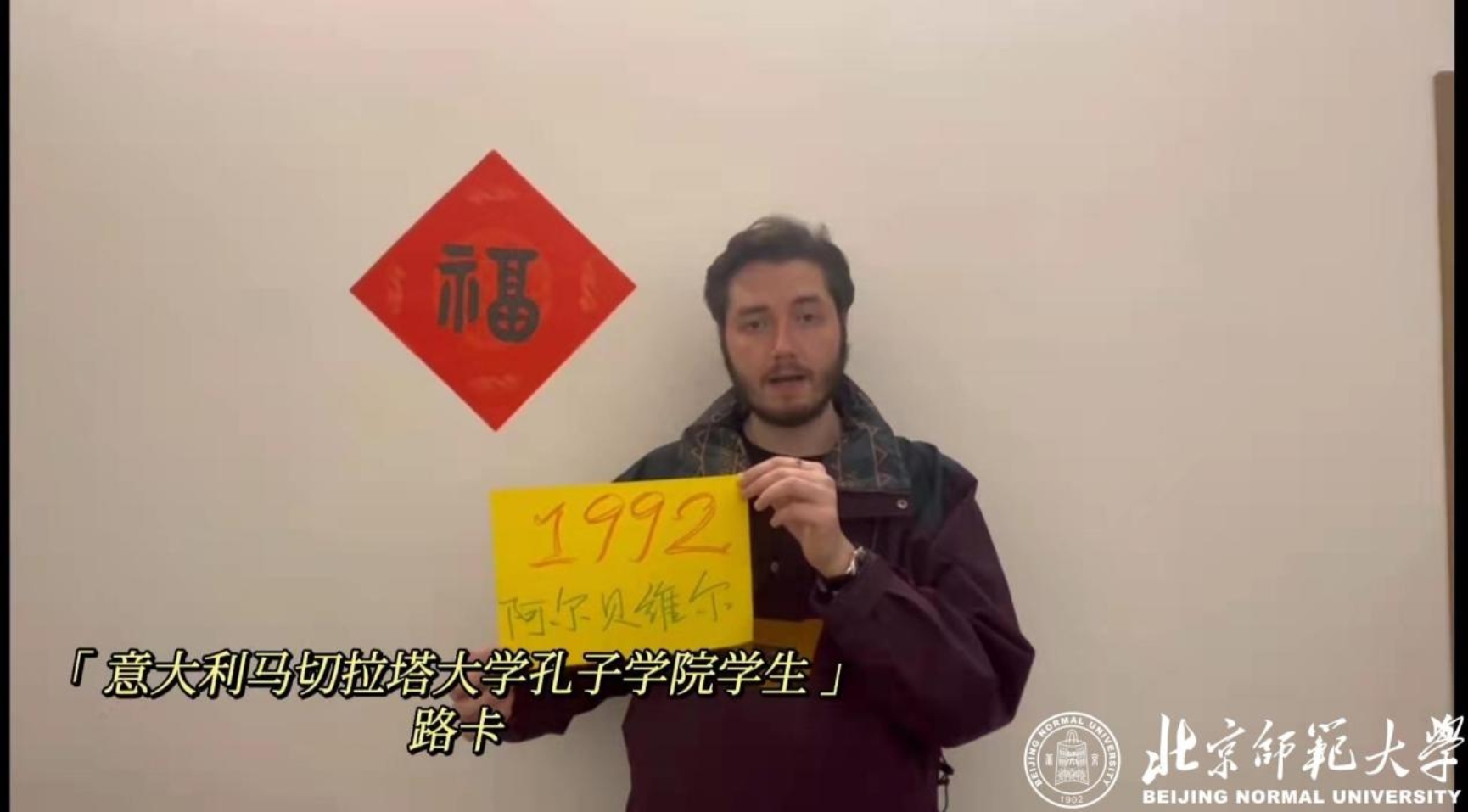 Confucius Institute student sending blessings to the Beijing Winter Olympics

During the event, volunteer Chinese teachers at Italy also combined the knowledge of the Beijing Winter Olympics with language teaching in the classroom. They helped the students to understand the emblem, project names, slogan, theme song and mascots of the Beijing Winter Olympics, and the cultural connotations of the Chinese elements and symbols contained in the opening ceremony, which grabbed the students' attention to the Beijing Winter Olympics. They also shared the promotion video of the next host cities Milan-Cortina d'Ampezzo, Italy. From China to Italy, from Beijing to Milan, it is the transmission of sportsmanship and culture. The teachers and students of the Confucius institute are full of expectations for the Italian Winter Olympics four years later.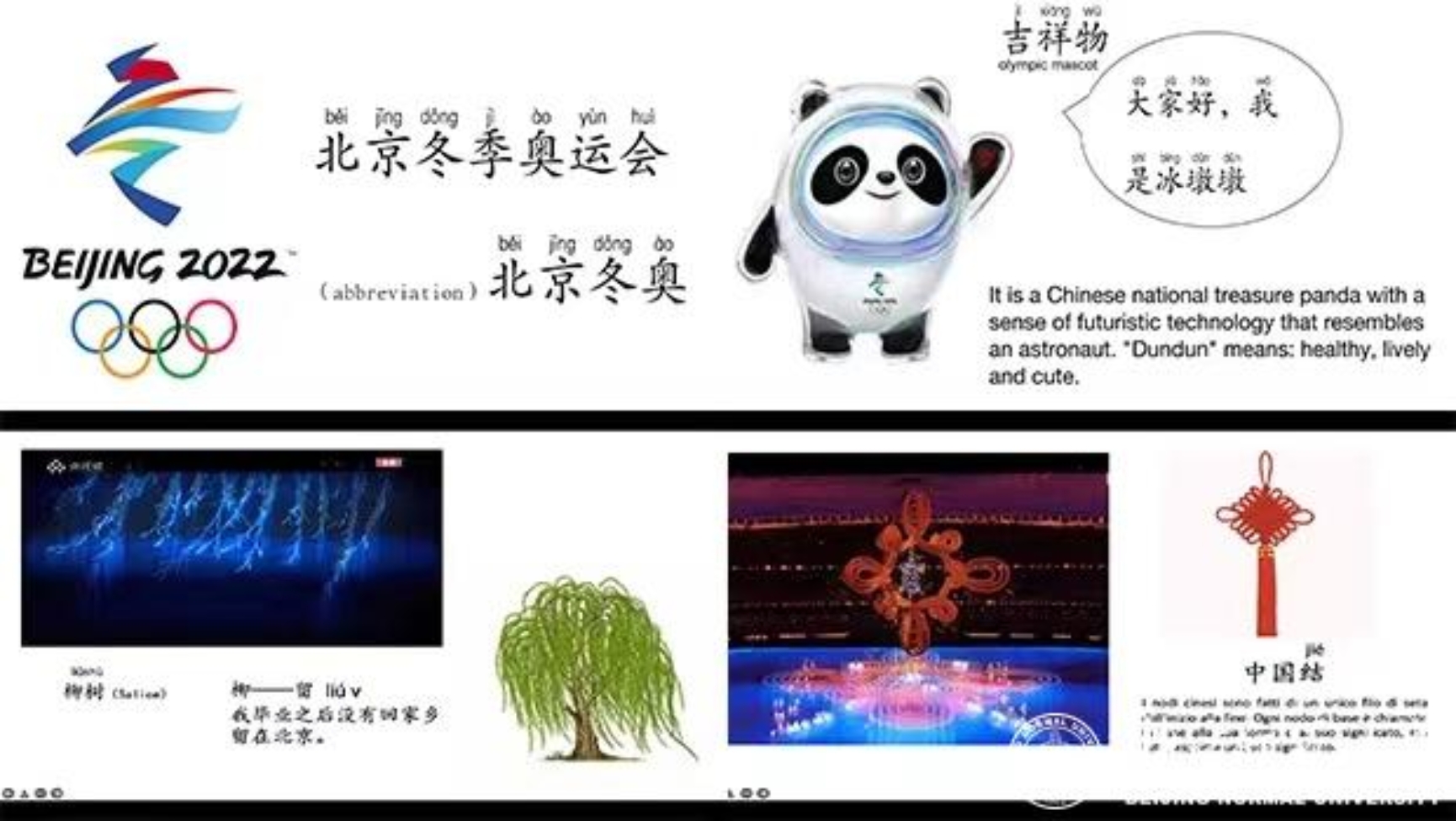 Once a week, the Confucius Institute summarizes the highlights of the Chinese team and the Italian team in the Winter Olympic Games. The Chinese red and Italian blue were competing on the Winter Olympic field, and the students from the Confucius Institute were also cheering for the athletes in their own styles.