BNU international student volunteers have​ taken up their posts in Shijingshan District
Article source: Beijing Daily | Editor: CHEN Xinyang | Release date: 2022-02-18 | Clicks: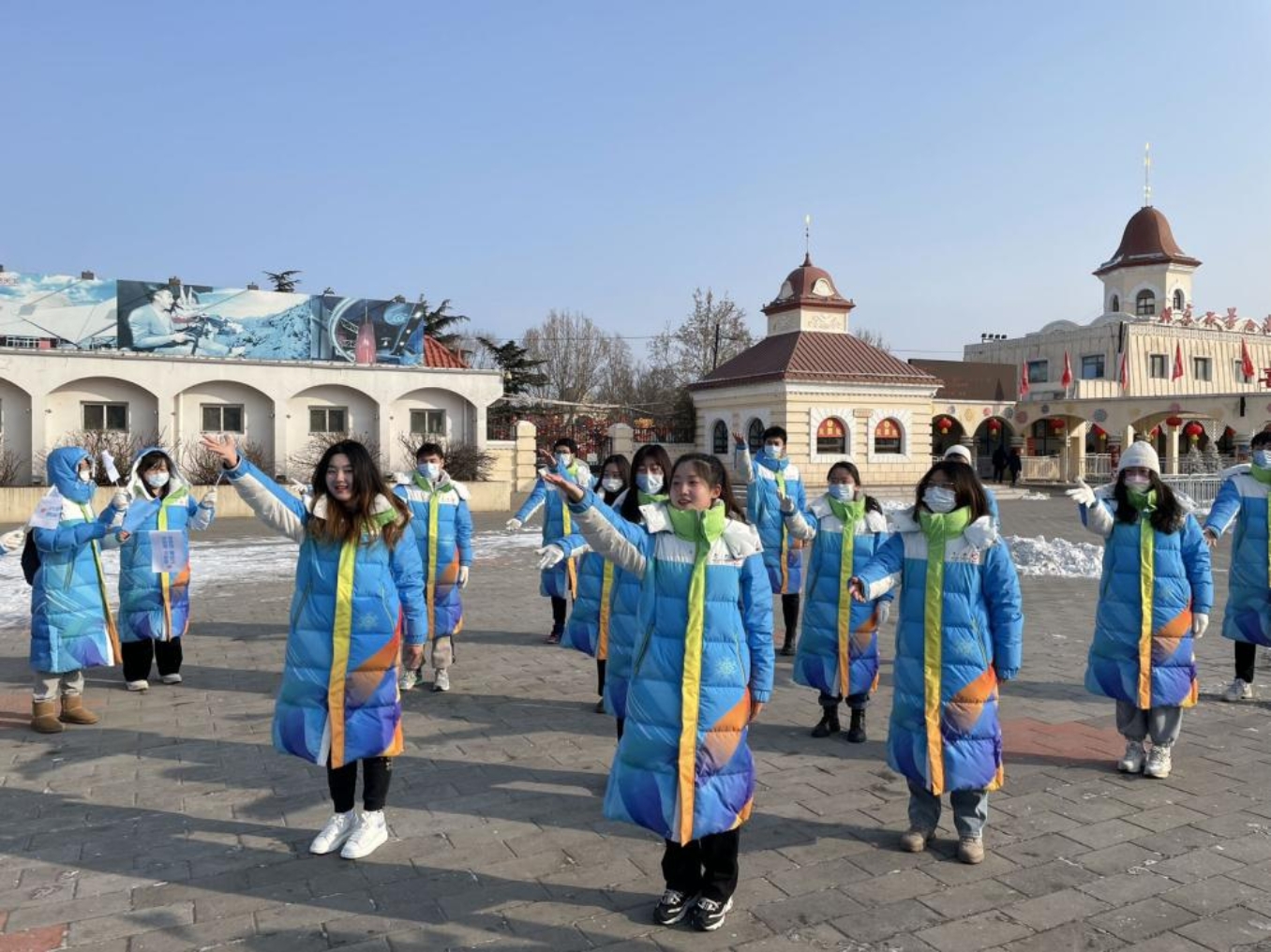 On February 15, in front of the city volunteer service station in the South Gate Square of Shijingshan Amusement Park, BNU international student volunteers from Bulgaria and Afghanistan performed the Winter Olympic hand dance "Together for a Shared Future" along with Winter Olympic city volunteers in Shijingshan District to send blessings for the Winter Olympic Games and celebrate the Lantern Festival together.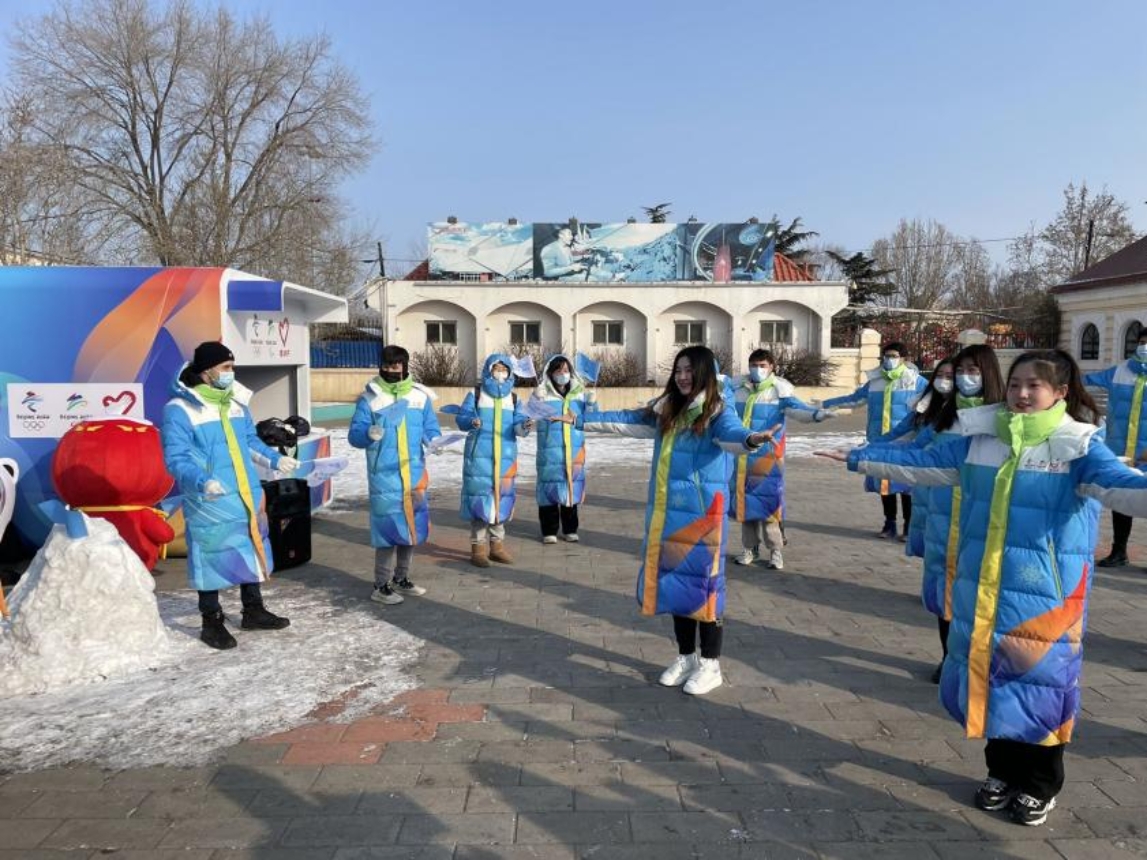 Among the volunteers, Li Jinming from Bulgaria is the one with the most brilliant smile. He is a junior majoring in Chinese language from BNU. "Today is my first day on duty. I have been looking forward to this day for a long time. I want to do a good job in translation services for the Beijing Winter Olympics, so I signed up as a volunteer for the first time. Now I really come to the expected post. I enjoy working here and I am honored to contribute to Beijing 2022." With a high nose and deep eye sockets, Li Jinming speaks fluent Chinese.
Li Jinming has long been interested in China's long history and culture. He told reporters that his Chinese name was carefully studied when he first came to China. "Li" comes from his favorite Kung Fu star Bruce Lee, "Jin" is the Chinese translation of his Bulgarian name. He also added the word "Ming" to his name for his outgoing and talkative.
"Some tourists come to us today to ask if they can get Bing Dwen Dwen in Shijingshan amusement park. I told them that Bing Dwen Dwen is temporarily out of stock and can be ordered online or in official stores. They took group photos with me." Li Jinming said, "I can speak English, Bulgarian and Chinese. Bulgaria has also sent a delegation to the Winter Olympics. I think I can give full play to my language advantages and make more contributions to the Winter Olympics."
Another volunteer from Afghanistan, Wang Ping, is an alumnus of Li Jinming and a first-year graduate student majoring in Business Management at BNU. Influenced by Jackie Chan and Jet Li's films since he was a child, Wang Ping is full of curiosity about Chinese Kung Fu, so after he was admitted to the Confucius Institute at Kabul University in the local college entrance examination, he applied to come to China. He first studied Chinese in Taiyuan University of technology for four years, and then applied to Beijing Normal University for postgraduate study.
"My mother tongue is Persian. Although Chinese is very different from Persian, I don't think it's difficult to learn Chinese except pronunciation." Wang Ping said, "signing up for the volunteer service of the Winter Olympics this time is a good opportunity to exercise myself. I can also speak English and Pashto, and I will do my best whenever I need it."