"Little snowflakes": Winter Olympics volunteers from Beijing Normal University
Release date: 2022-02-15 | Clicks:
On February 4, the Beijing 2022 Winter Olympic Games opened grandly. The Winter Olympic volunteer team composed of more than 300 teachers and students of BNU is stationed in more than 20 areas of National Speed Skating Oval, National Stadium, Wukesong Sports Center, National Snowmobile and Sled Center and other venues, providing volunteer services, and contributing a strong force to the orderly operation of events and activities.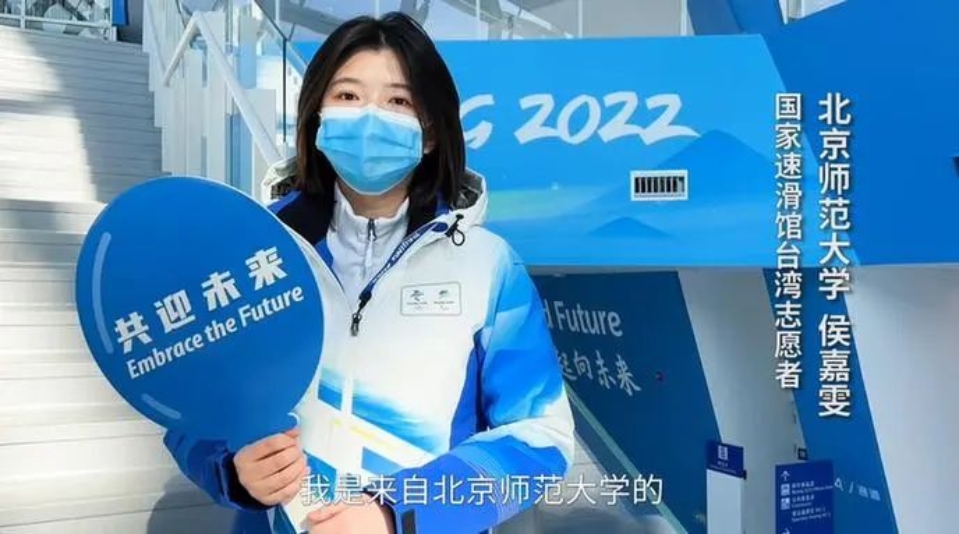 Hou Jiawen, a Winter Olympics volunteer of BNU and a student from Taiwan, and Gan Kunxia, a student from Macao, were interviewed by Guangming.com. Hou said, "although this Spring Festival we didn't go home to reunite with our family, various new-year-activities in the volunteer station make this Spring Festival no longer lonely". China Youth Daily also released the interview video of Hou Jiawen and Gan Kunxia on Weibo. Gan mentioned that through this participation of the Winter Olympics, she felt the strong national strength of China and was deeply proud of the country.
Li Zhiyi, a volunteer from BNU, wrote an article recording her one-day work trip as a volunteer in the field of event service business. The article was launched as one of the series of reports on "the post-00s generation: I'm at the Winter Olympics" on China.com.
Mo Yanlin, a Winter Olympic volunteer of BNU, was invited to participate in the recording of the Winter Olympic special program of CCTV variety channel, in which she vividly expressed her confidence and determination to participate in the volunteer service of the Winter Olympic Games.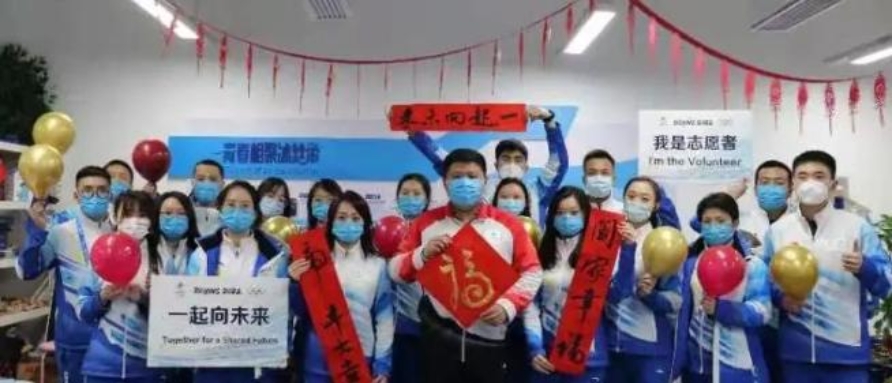 There are also a group of volunteers who stuck to the rear, strove to create a warm environment for volunteers and provided strong backing for them with close care. On February 7, Guangming Daily reported the story of Mr. Li Xiwen from BNU. Li Xiwen, who is the operating manager of the voluntary team of the National Speed Skating Oval for the 2022 Winter Olympic Games in Beijing and was a volunteer of Beijing 2008, planned and organized a series of interactive and interesting activities in order to let 601 Winter Olympic volunteers celebrate the Spring Festival and devote themselves to voluntary service in a positive spirit.
With full enthusiasm and professional quality, the volunteers from BNU contributed their youth strength to hosting a "wonderful, extraordinary and excellent" Olympic games. It is the "little snowflakes" that makes the Olympic spirit bloom warmly at the Winter Olympic Games.