China won the AFC Women's Asian Cup, with three players from BNU
Article source: College of P.E and Sports | Editor: Chen Xinyang | Release date: 2022-02-07 | Clicks: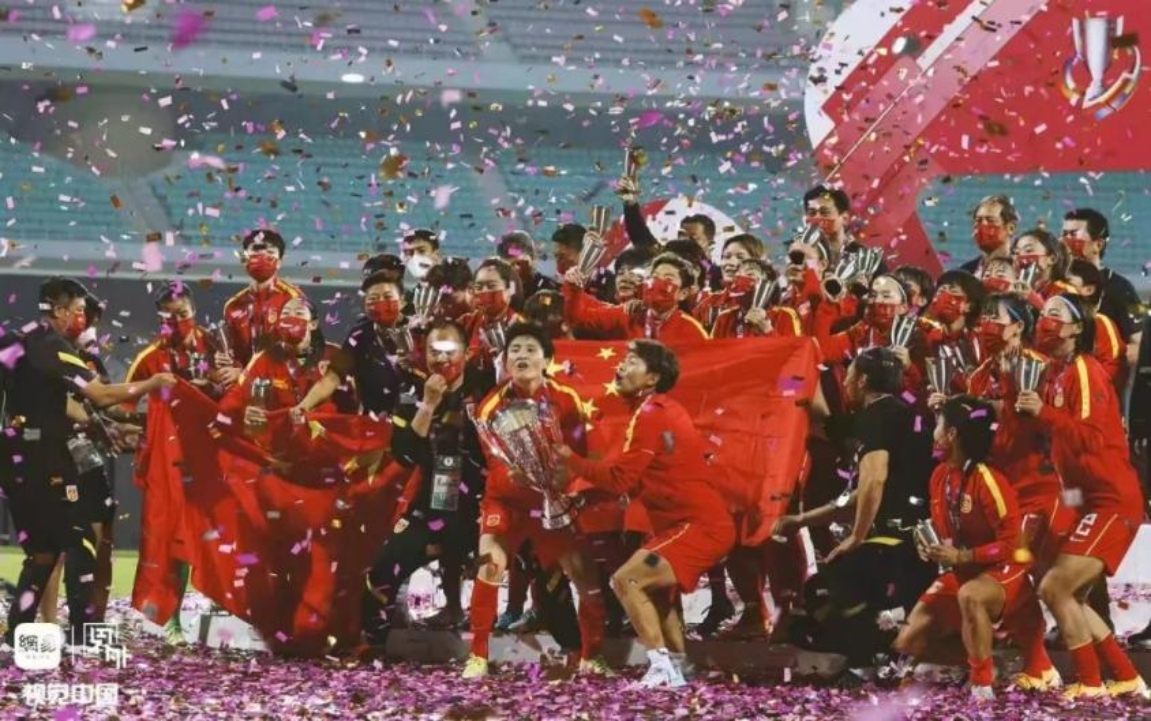 China rallied back from 0-2 down to beat South Korea 3-2 in the AFC Women's Asian Cup final in Navi Mumbai, India, on Feb.6. Among the National Women's football team members, Zhang Linyan, Wang Shuang and Gao Chen are high-level athletes trained by Beijing Normal University in recent years.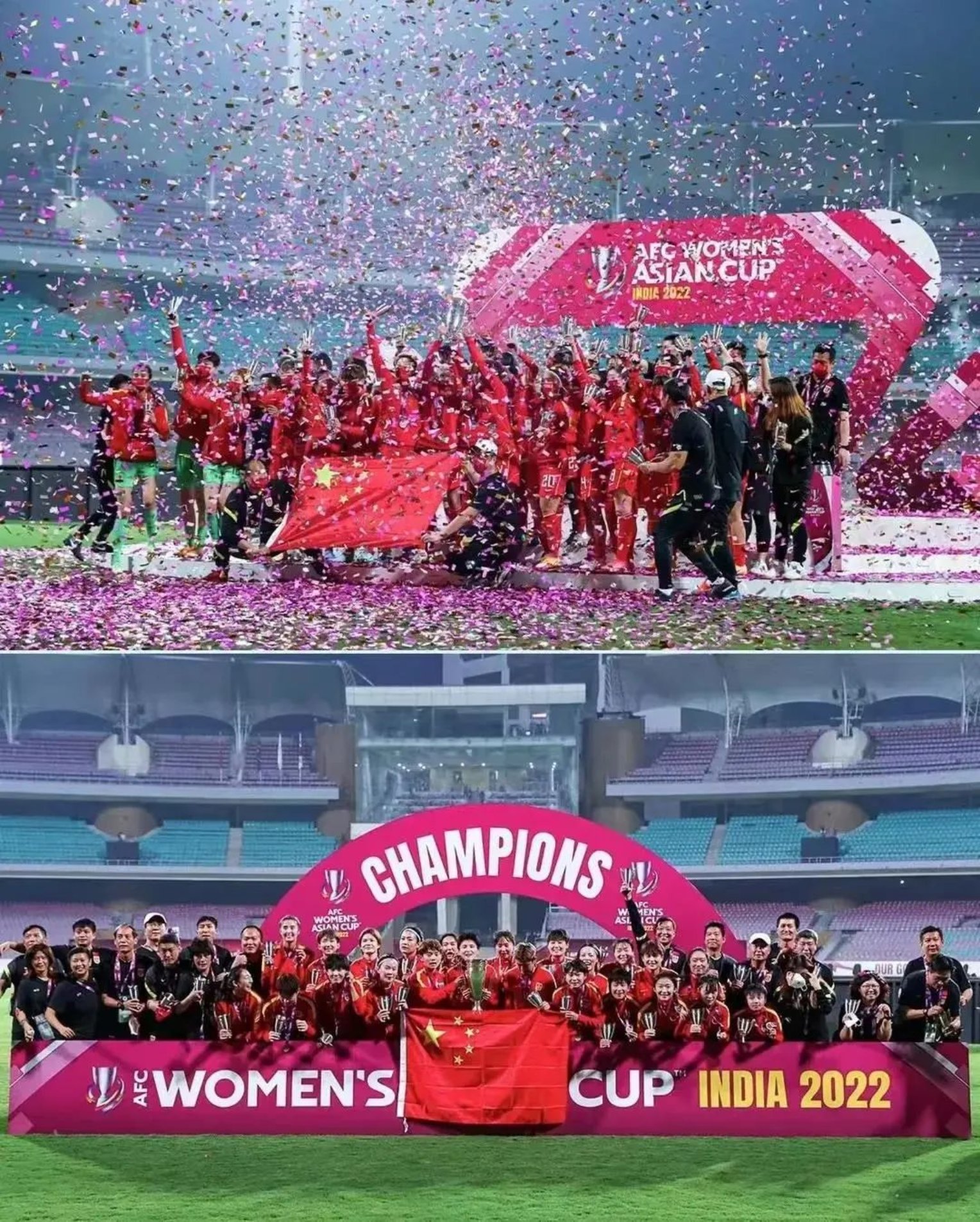 In the final, Wang Shuang, Gao Chen and Zhang Linyan, the women's football players of BNU, had amazing performances. In particular, Zhang Linyan first helped the team create penalties in the final, and then used a header to score an equaliser. Zhang Linyan also participated in the final goal, and finally helped the Chinese women's football team win the Asian Cup for the ninth time!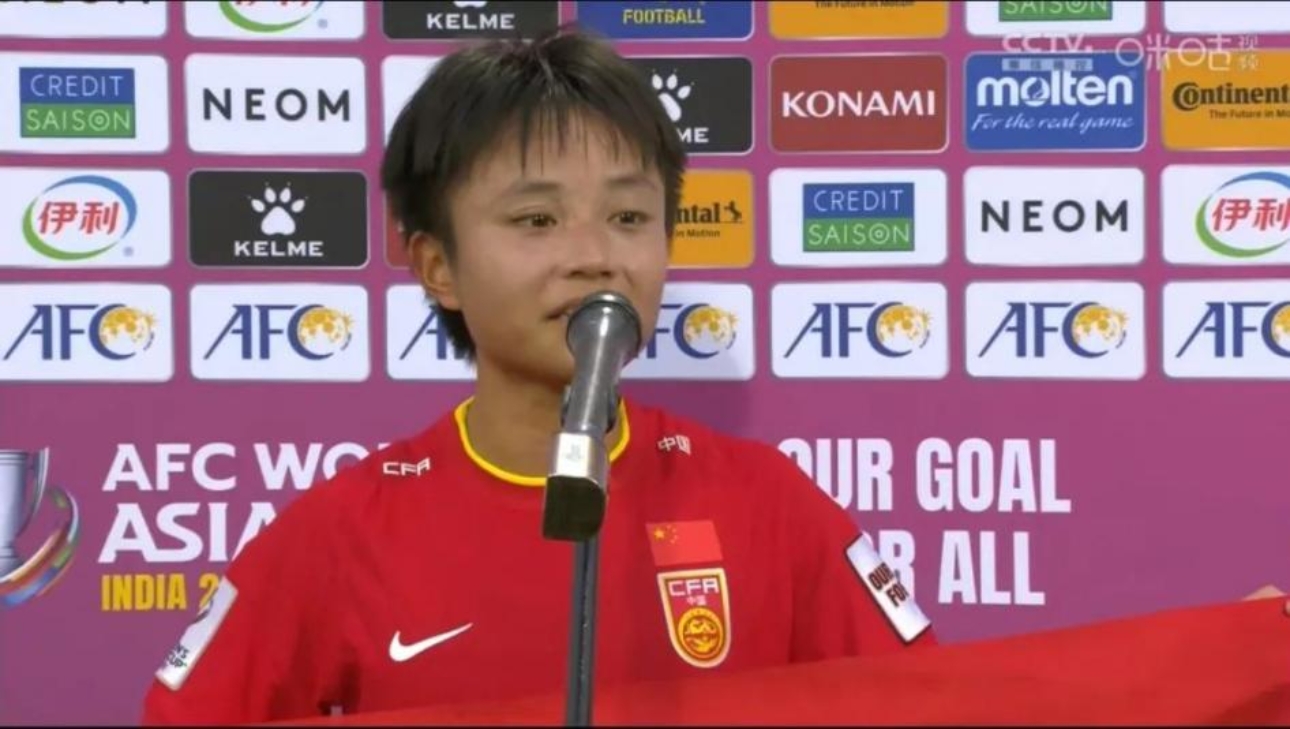 After the match, Zhang Linyan held the Five-Starred Red Flag and said with tears in her eyes: "in the first half, we were two goals behind. In the second half, we wanted to attack and we were sure to fight back. As we expected, we won! We experienced a lot last year. Now we are a brand new team. Our goal here is to win the championship. We were confident of winning."
Zhang Linyan, born in 2001, is the youngest member of the current national team and an undergraduate majoring in sports training of grade 2020 at BNU.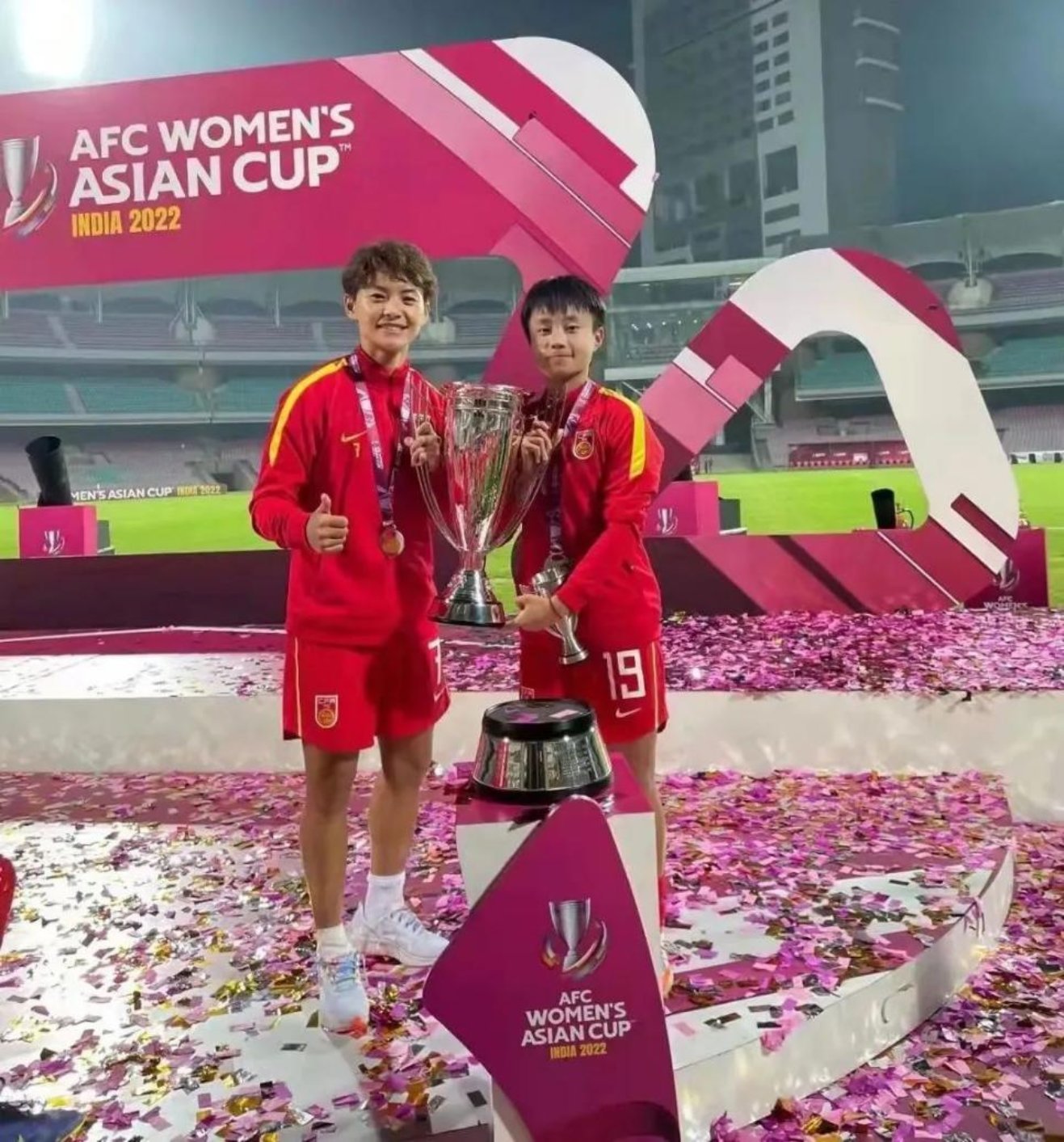 Wang Shuang is a graduate student of grade 2020 of the College of P.E and Sports, BNU. At present, she is the star of China National Women's football team and the AFC Women's Player of the Year. In this year's Asian Cup, Wang Shuang scored five goals alone, especially in the quarter game. When the Chinese team fell behind in the score, Wang Shuang scored a goal to equalize the score, and then assisted two goals to help the Chinese team beat Vietnam women's football team 3-1 to reach the top four.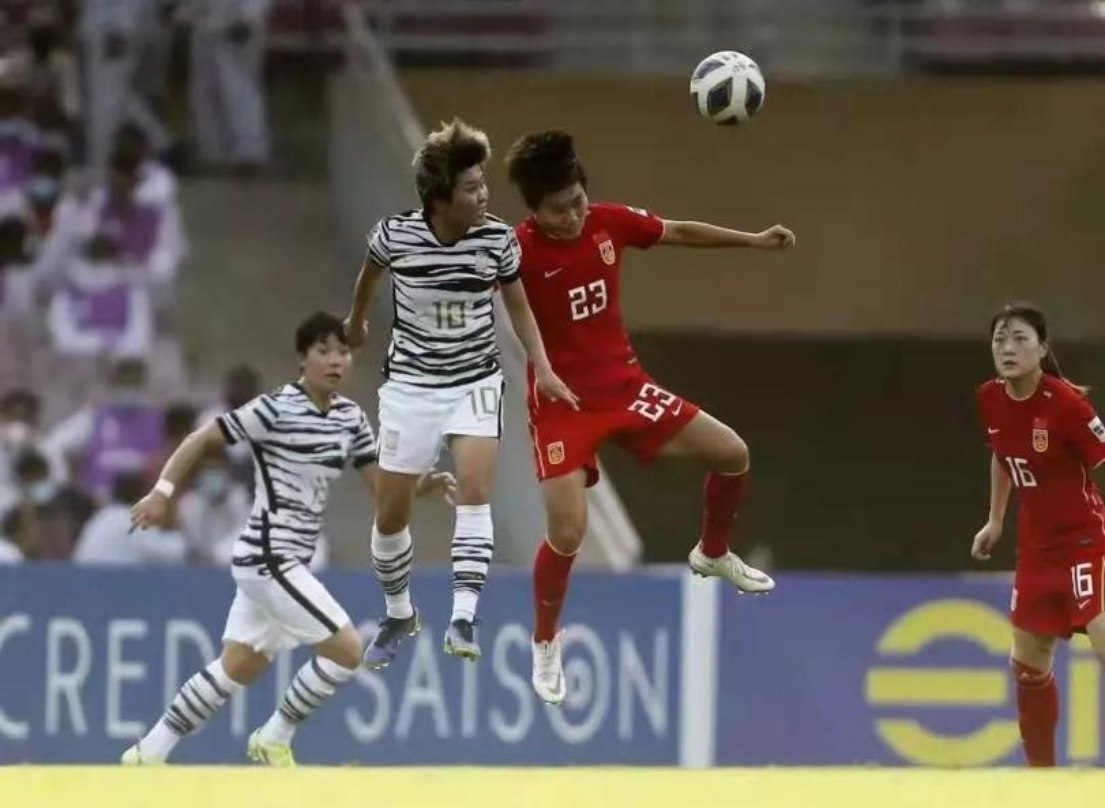 Gao Chen is an undergraduate student majoring in sports training of grade 2012 at BNU. In this competition, Gao Chen not only assists in scoring goals, but also, as a strong defensive player, has an amazing performance in key games. She is an important force for China National Women's football team to win the Asian Cup.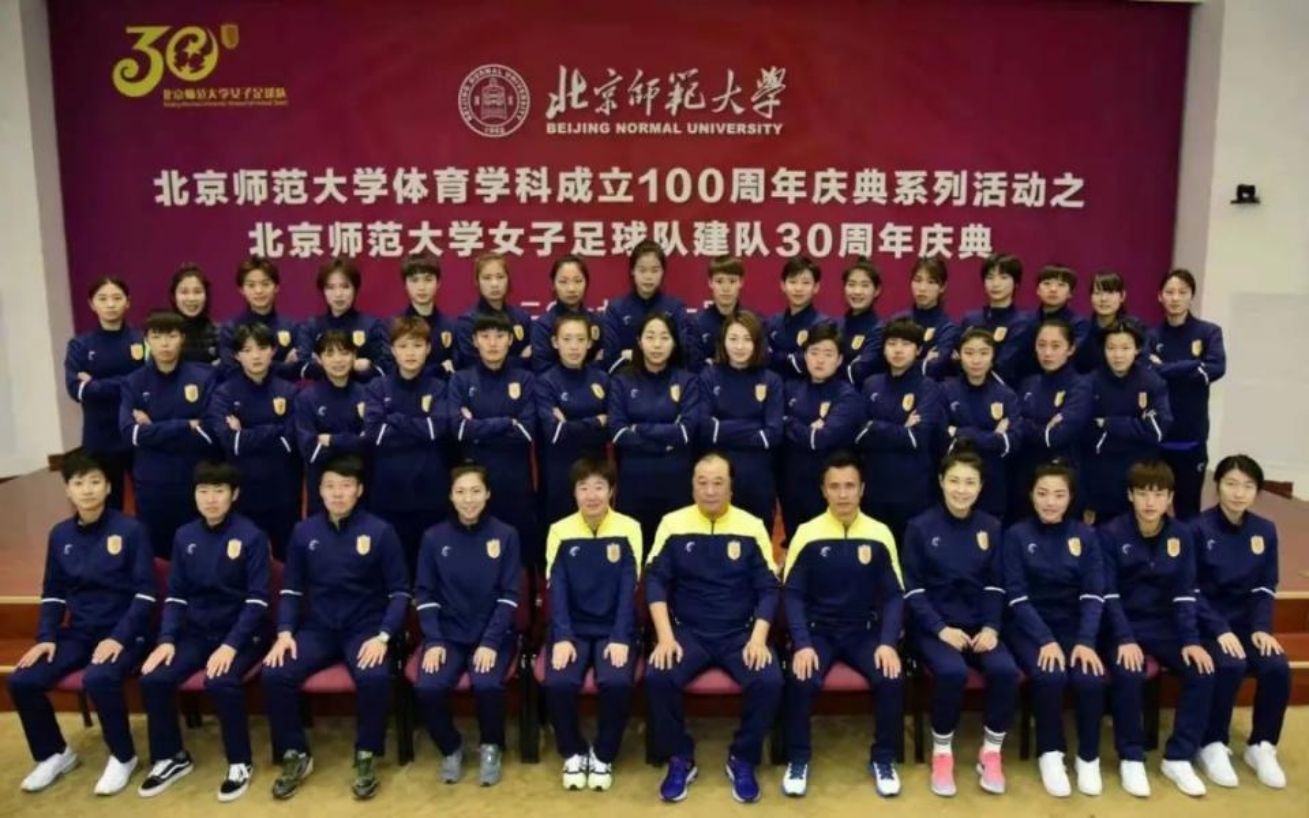 BNU Women's football team was founded in 1987. It is the earliest and one of the best women's football teams in Chinese universities. Since its establishment, the team has trained more than 200 excellent women's football talents for the country. Liu Ying, Li Jie, Han Duan, Wang Jian, Bi Yan, Ma Xiaoxu, Li Danyang, Pang Fengyue, Wang Dandan, Liu Sa, Ma Zixiang, Gu Yasha, Liu Jia, Qu Shanshan, Zhang Yue, Wang Lingling, Wang Fei, Zhao Rong, Bi Xiaolin, Wang Shuang, Gao Chen, Wang Yan, Li Wen, Zhao Yingying, Lyu yueyun, Liu Jing, Tu Linli, Zhang Linyan and other members of the national team were transported to the national team. Ma Xiaoxu and Wang Shuang, each as the AFC Women's Player of the Year, are also from BNU. They won honors for China in the Olympic Games and the world cup and contributed to the development of Chinese women's football.