Look! BNUers at the Winter Olympics Opening Ceremony!
Editor: XU Zihan | Release date: 2022-02-06 | Clicks:
On the evening of February 4, the opening ceremony of the 24th Winter Olympics (Beijing) was held at the National Stadium. President Xi Jinping attended the ceremony and announced the opening of the Winter Olympics. The Chinese civilization and the Olympics have once again joined hands to play a magnificent cadenza of unity, peace and friendship for all mankind.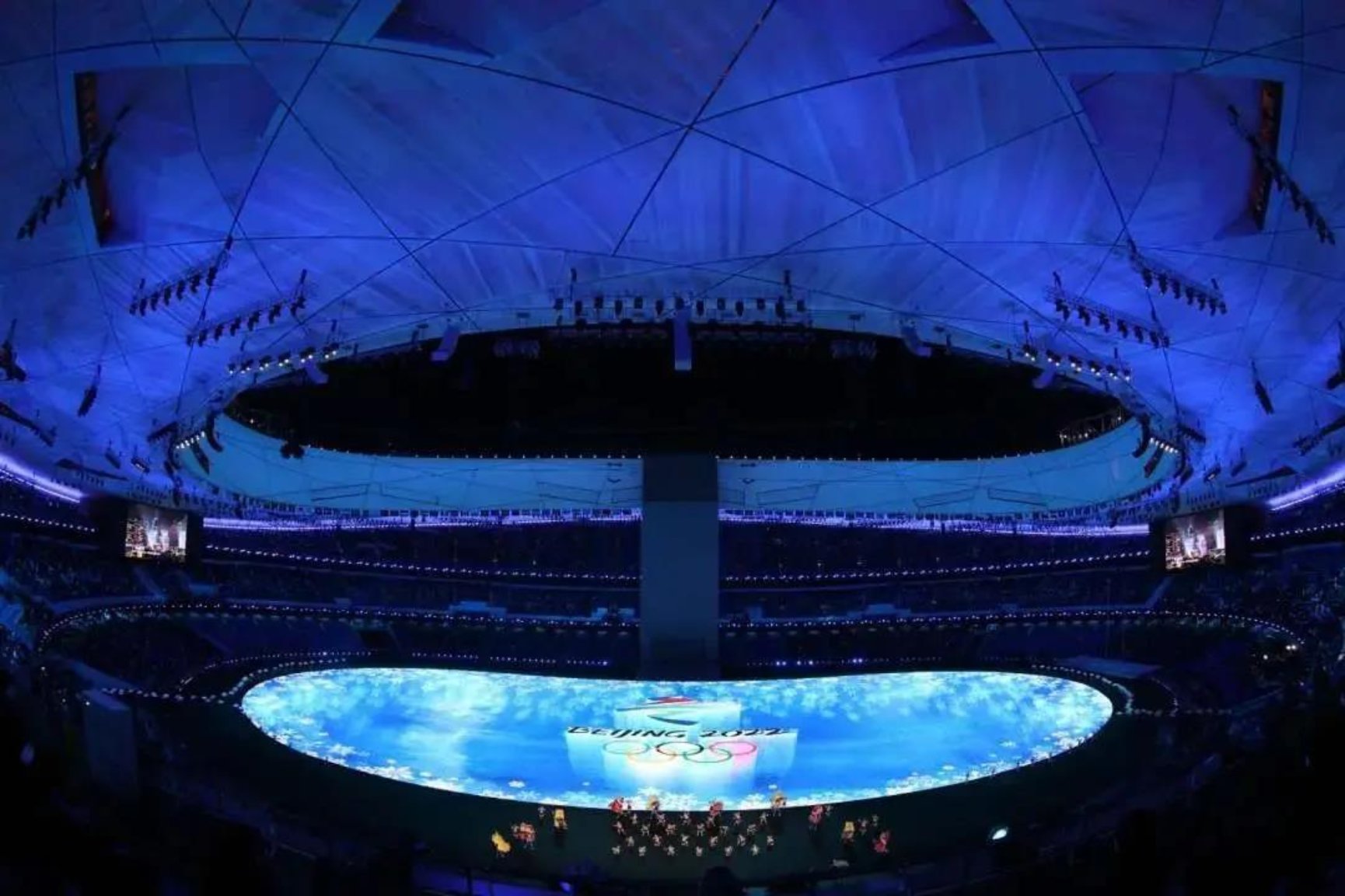 At the opening ceremony of the Beijing 2022 Winter Olympics, the placard carriers were responsible for the athletes parade entrance ceremony. The team consisted of about 110 female college students from 10 universities in the capital city. They wore in Chinese-painting-style costumes with ice and snow patterns, and small hats with traditional tiger head patterns from Hebei folk, holding placards of delegations from various countries and regions to lead the athletes into the stadium. Eight BNUers served in this session that attracts the world's attention.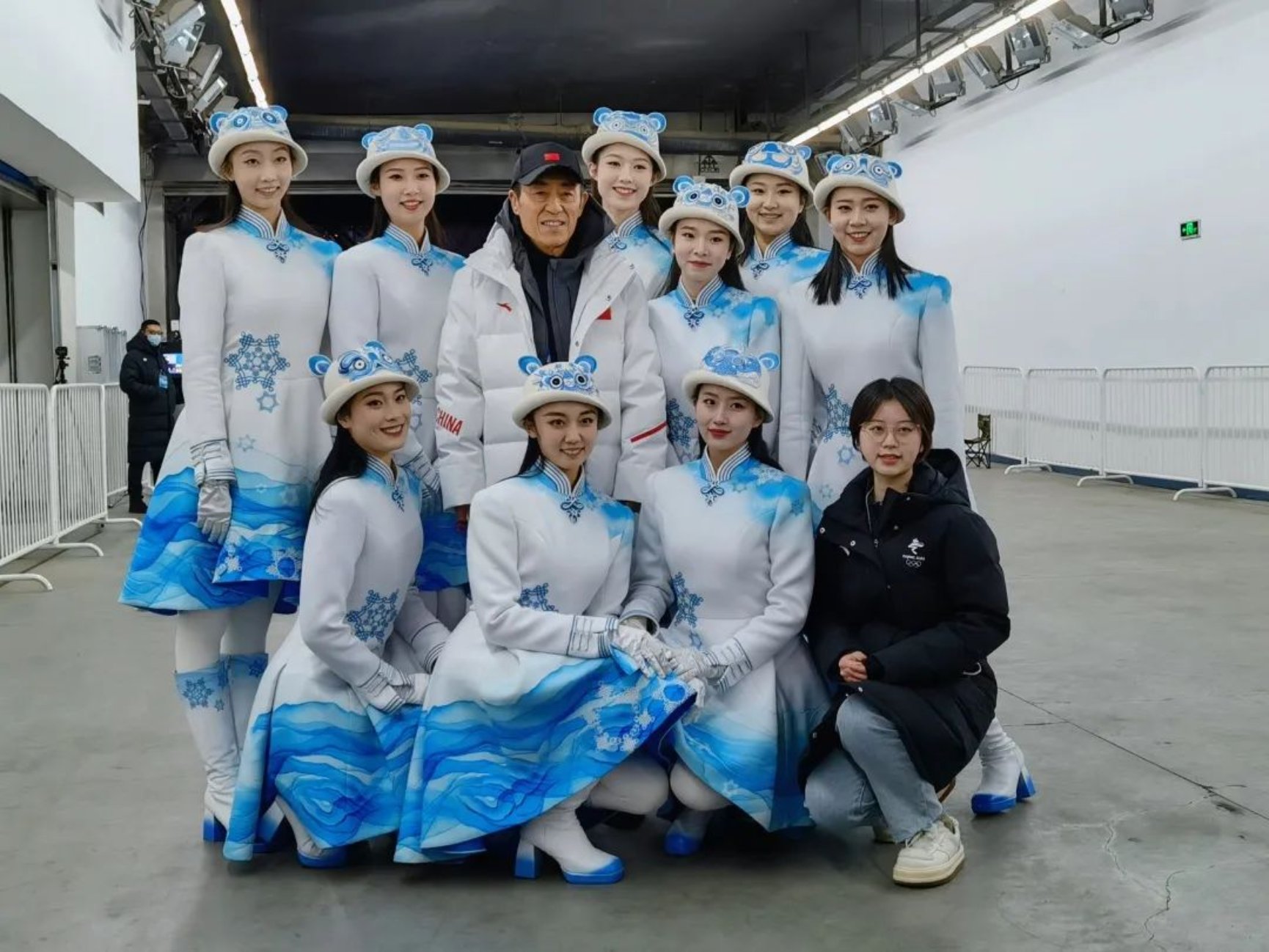 The selection of the placard carriers for the Winter Olympics Opening Ceremony launched in October 2021, after 4 months of intensive training and rigorous selection, eight BNUers, Deng Haoyi, Chen Yan'nan, Zhang Yihan, Zhan Shengnian, Guo Siyu, Zhao Yifan, Yu Yiming and Gao Yishan were respectively responsible for the delegations of Uzbekistan, Pakistan, Belarus, Romania, Thailand, Chile, Mongolia and Morocco. In the face of the prolonging epidemic, the low temperature and heavy training, the 8 girls from BNU completed the 125-day training task, and the average cumulative training time per capita exceeded 500 hours.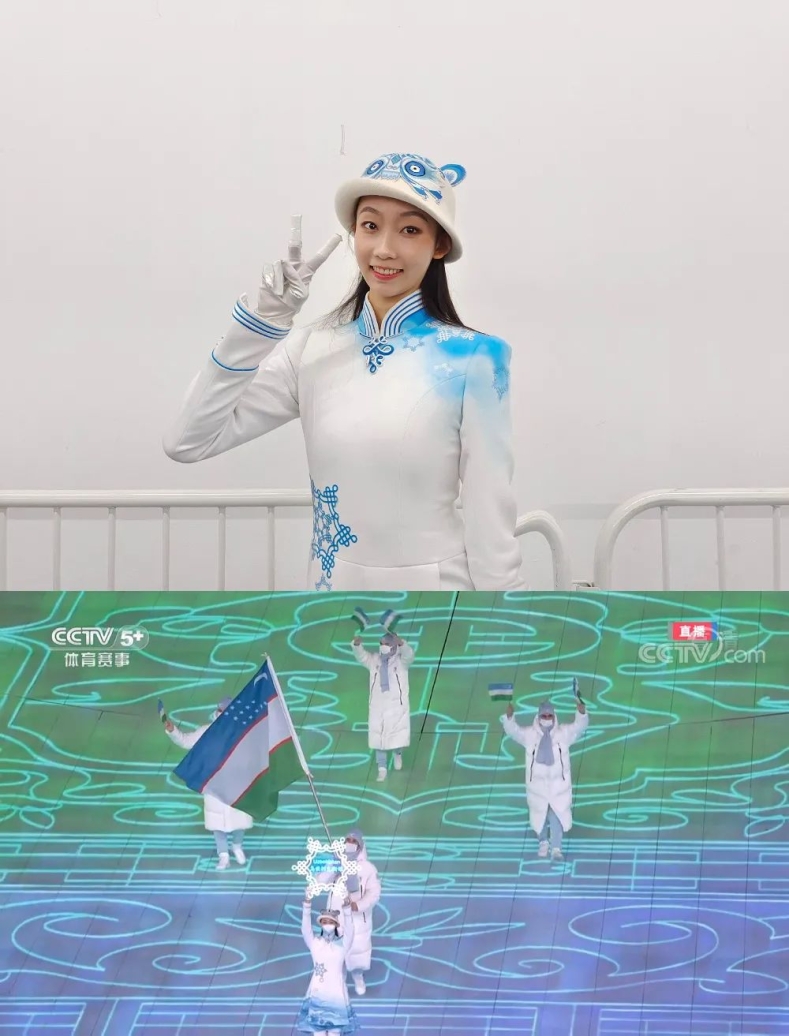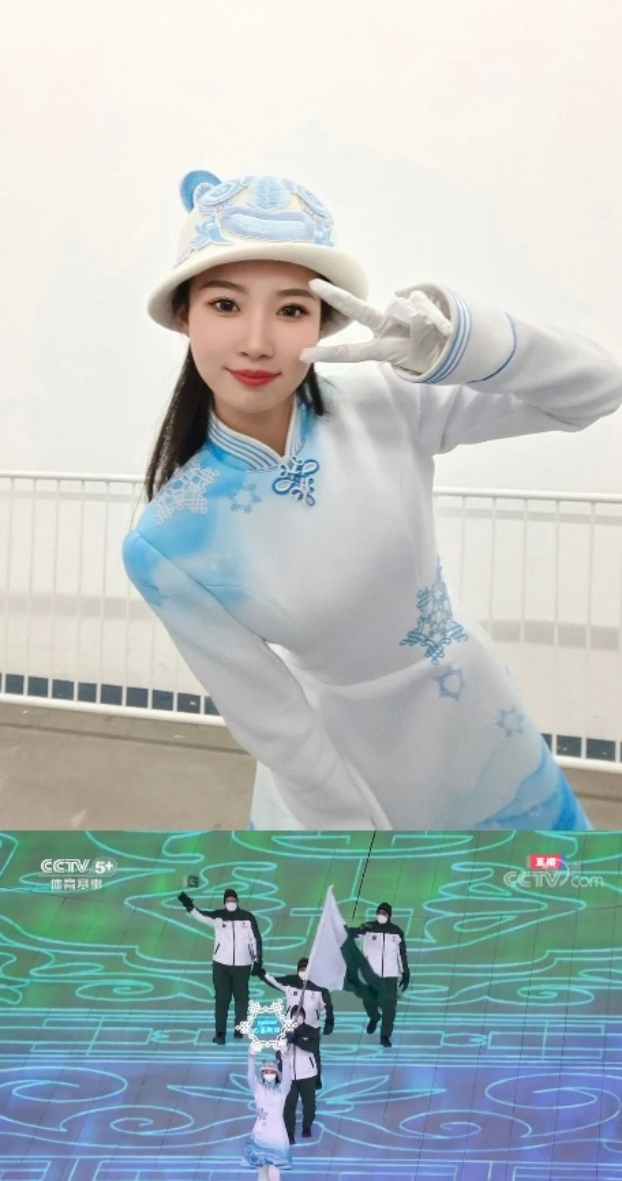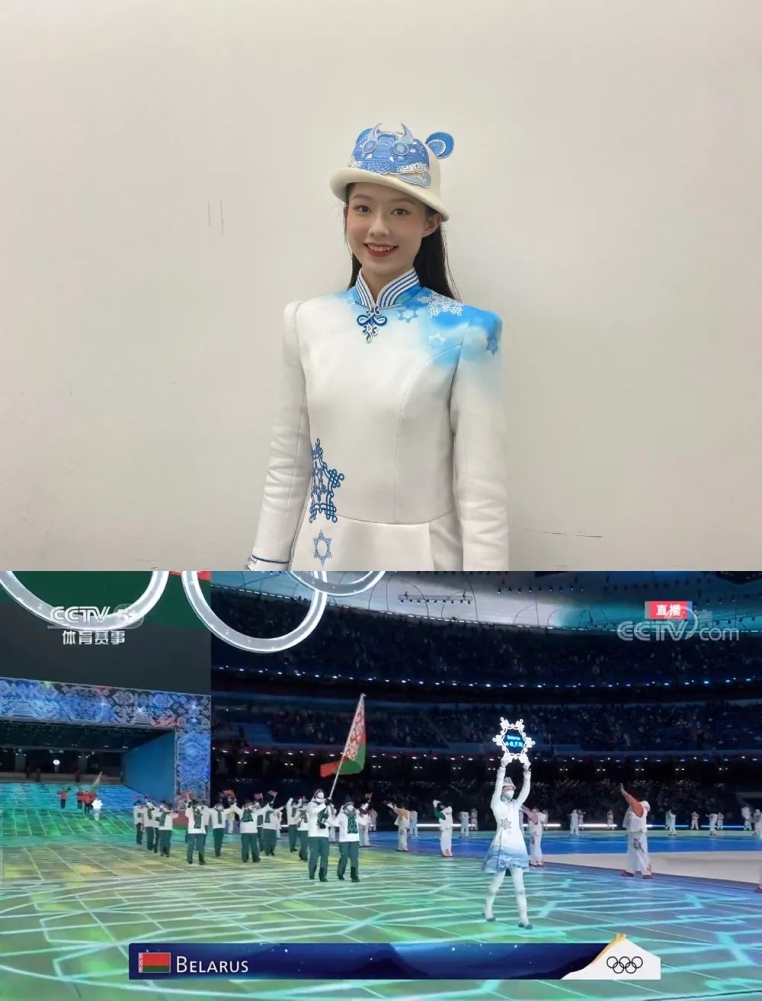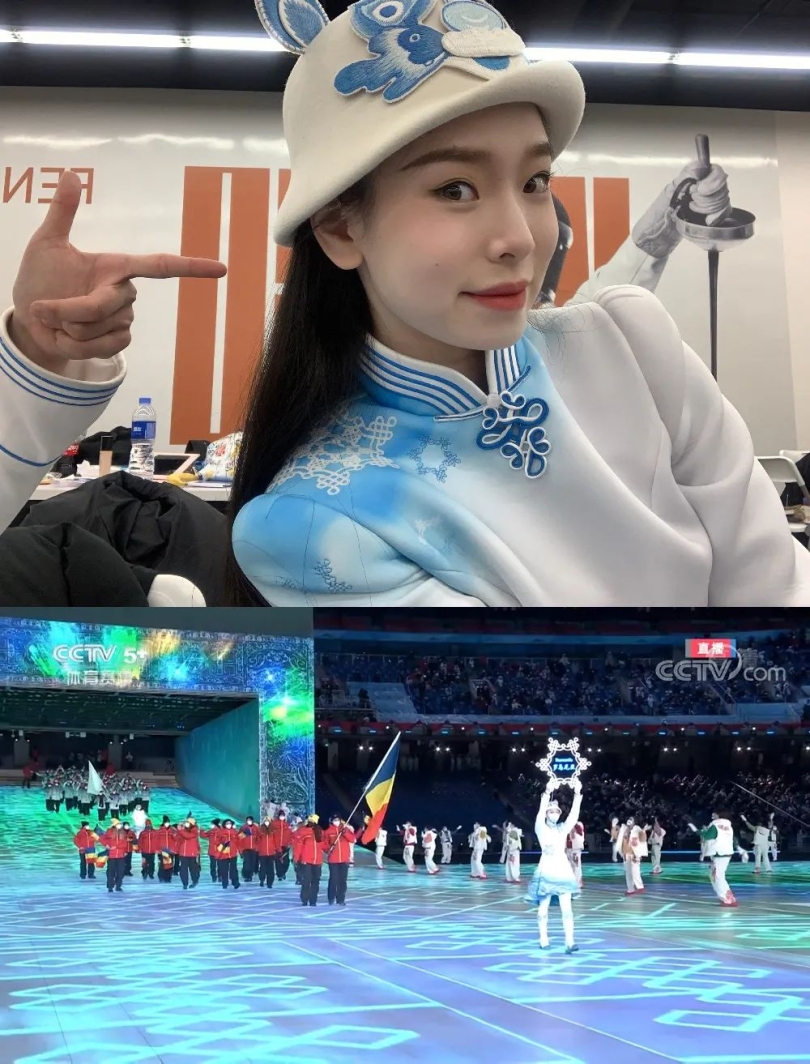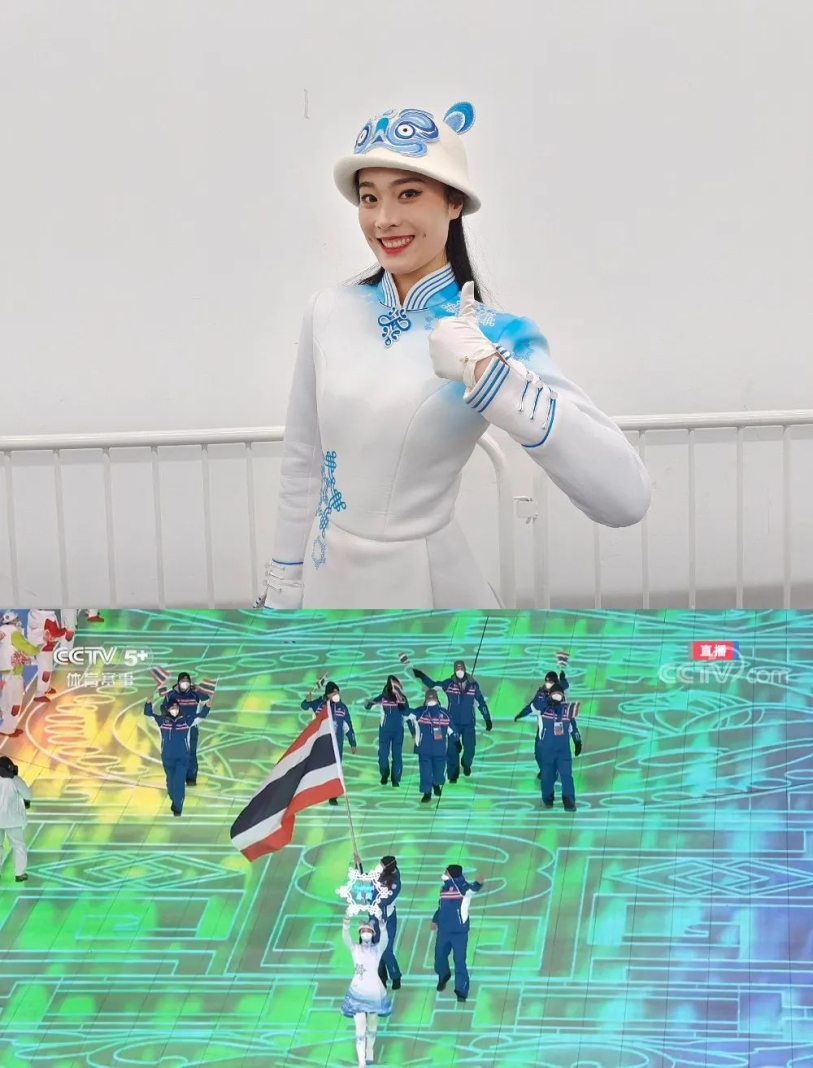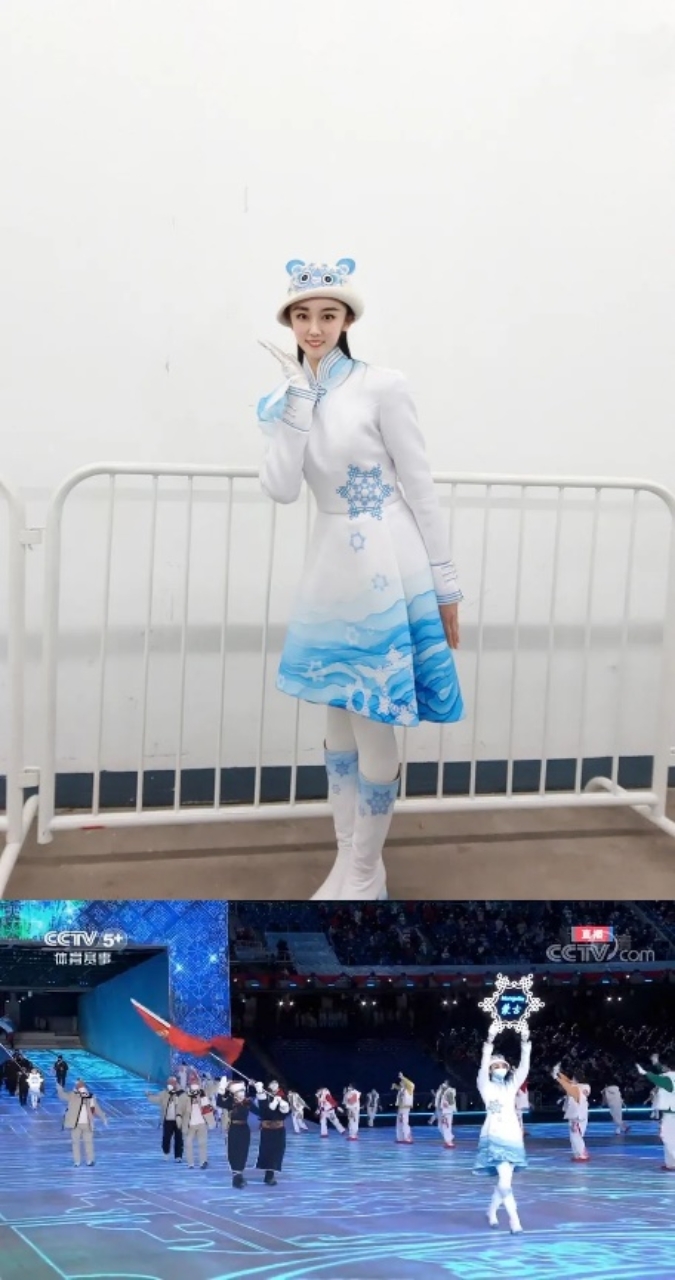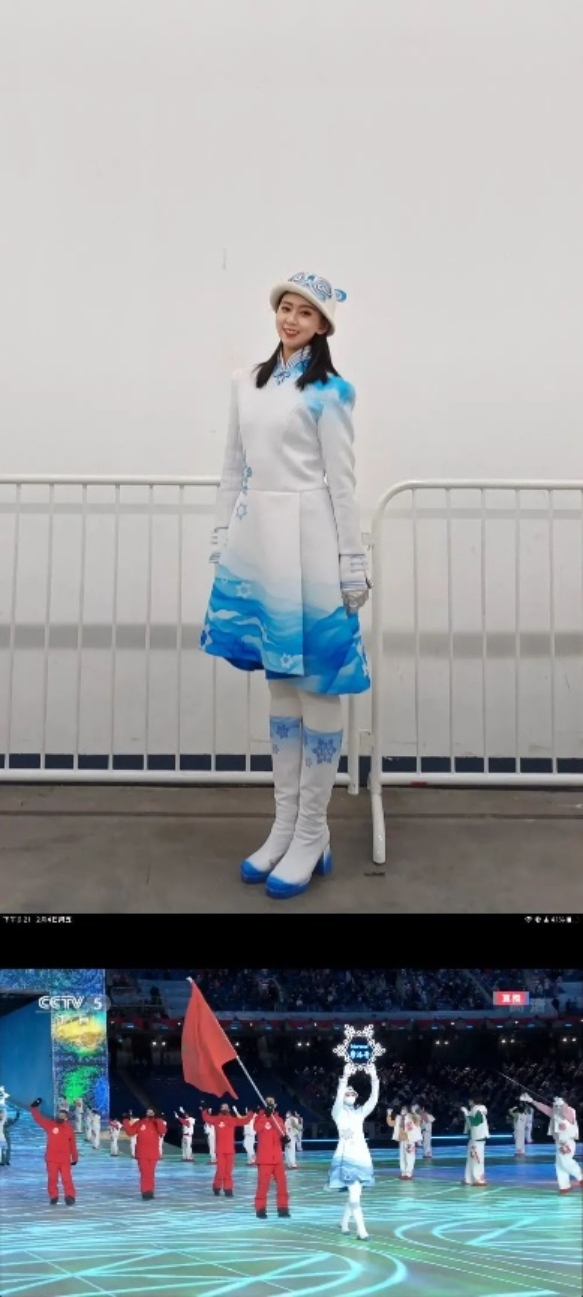 The boy playing the trumpet
As the national flag was passed, a little boy stood under the flagpole and played affectionately My Motherland and Me on a trumpet. The trumpeter Zhu De'en is from the Experimental Primary School of Beijing Normal University. "Concerning child actors, the general director first requires high professionality, and then a relatively early age." Zhang Sun, director of the Dance Department of BNU said, "The innocence of the child, the expression of his serious performance, and the state revealed in his eyes are all cherished to adults."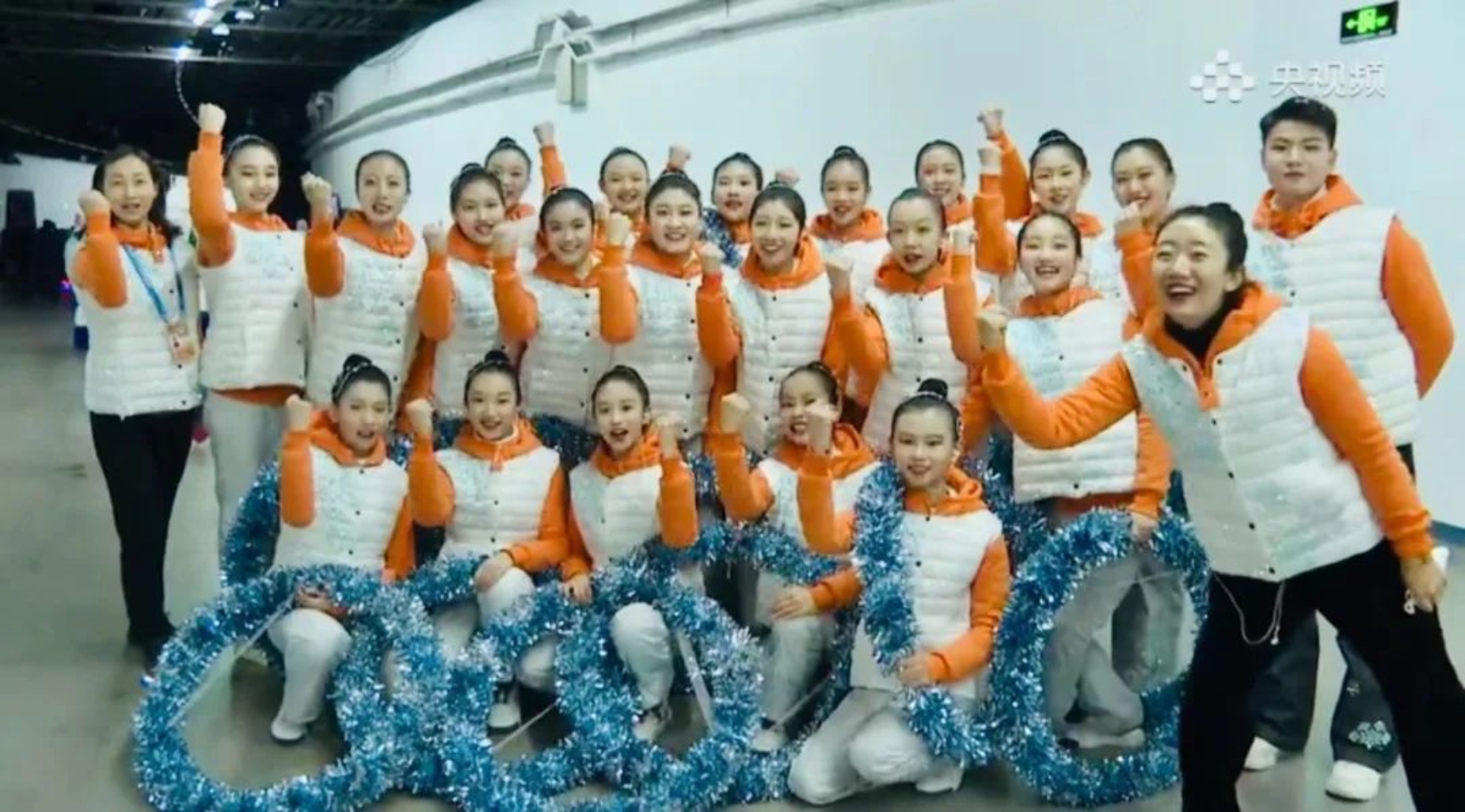 In the warm-up performance before the opening ceremony, 1365 ordinary people from schools, communities and kindergartens jointly created a marching square dance. When the opening song Jasmine started, students poured into the runway from both sides. Students from the High School Affiliated to Beijing Normal University wore white cotton vests with hand-sewn snowflakes and carefully-pasted bright diamonds. The costumes were tailored out of their training clothes.
Zhang Sun, director of the Dance Department of the School of Arts and Communication BNU, served as the choreographer of the opening ceremony of the Beijing 2022 Winter Olympics, whose team mainly undertook all the way from the countdown to the athletes' entrance.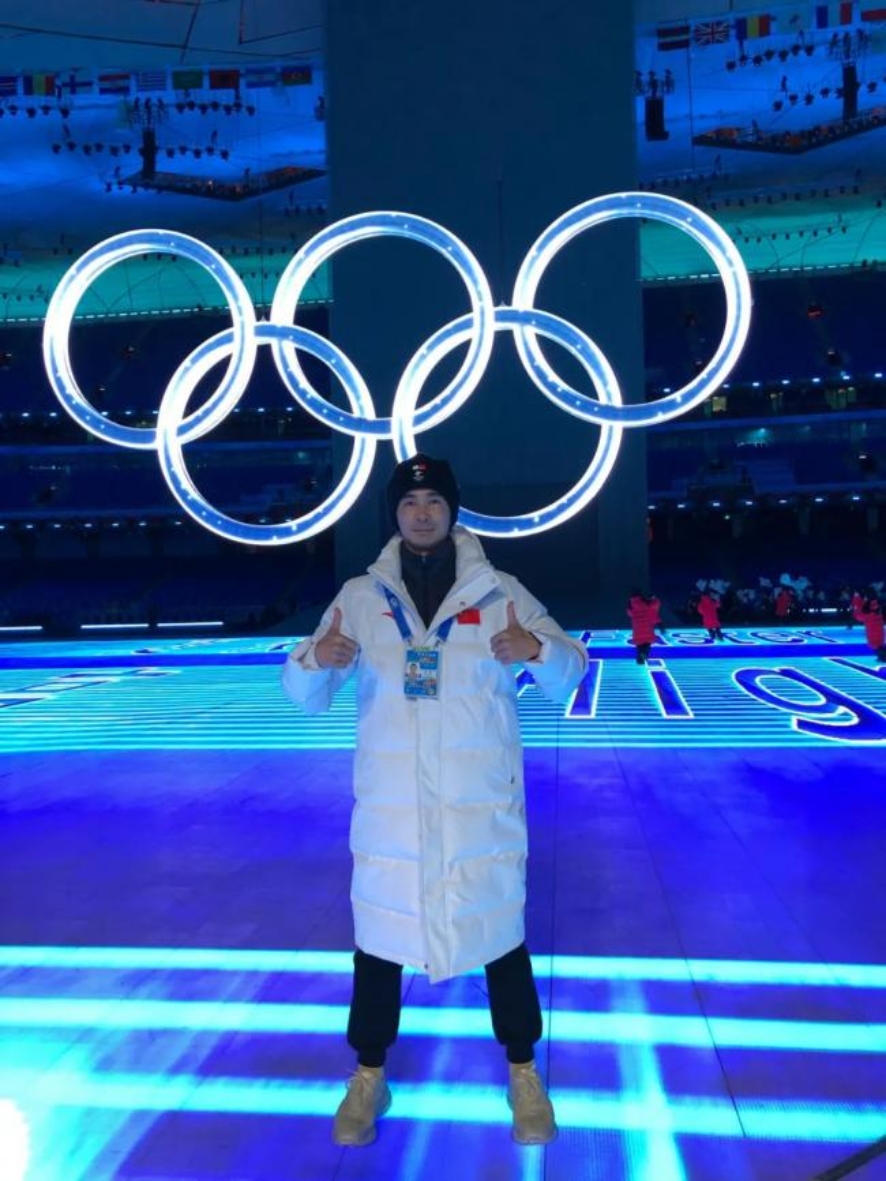 Zhang Sun at work