Academic burden on students to be reduced
Article source: China Daily | Author: Zou Shuo | Release date: 2021-08-31 | Clicks:
Authorities in China are firmly resolved to implement the recent policy of overhauling the tutoring sector and reducing students' homework pressure, and it is being carried out as a national strategy beneficial to the nation and the people, education officials and experts said.
The guideline, jointly issued by the general offices of the Communist Party of China Central Committee and the State Council, requires all curriculum-based tutoring institutions to register as nonprofit organizations and they cannot raise money from the public.
They are not allowed to conduct training on weekends, national holidays or during winter and summer vacations, and local governments should not approve any new tutoring institutions to conduct academic course training for primary and middle school students.
Known as the "double reduction", the guideline aims to "effectively reduce" the excessive homework and after-school tutoring burden on students within one year, and to achieve "significant outcomes" within three years.
President Xi Jinping emphasized "resolute rectification" of issues attracting widespread public attention in the education sector, along with behavior that harms people's interests in the name of education.
Joining national political advisers from the education, medical and health sectors for a joint group meeting during the Two Sessions in March, Xi stressed the importance of reforming the evaluation system and developing education that people are satisfied with.
Education, whether it is school education or family education, should not focus too much on exam results, he said. Achieving high scores is only a short-term gain. If the students have not developed healthy and mature personalities, they are still not qualified, he added.
During an inspection tour in Xining, Qinghai province, in June, Xi said schools should not push students to enroll in tutoring institutions and schoolteachers should assume primary responsibility for students' education.
Students should not learn less at schools and then focus most of their attention on after-school tutoring classes, he said.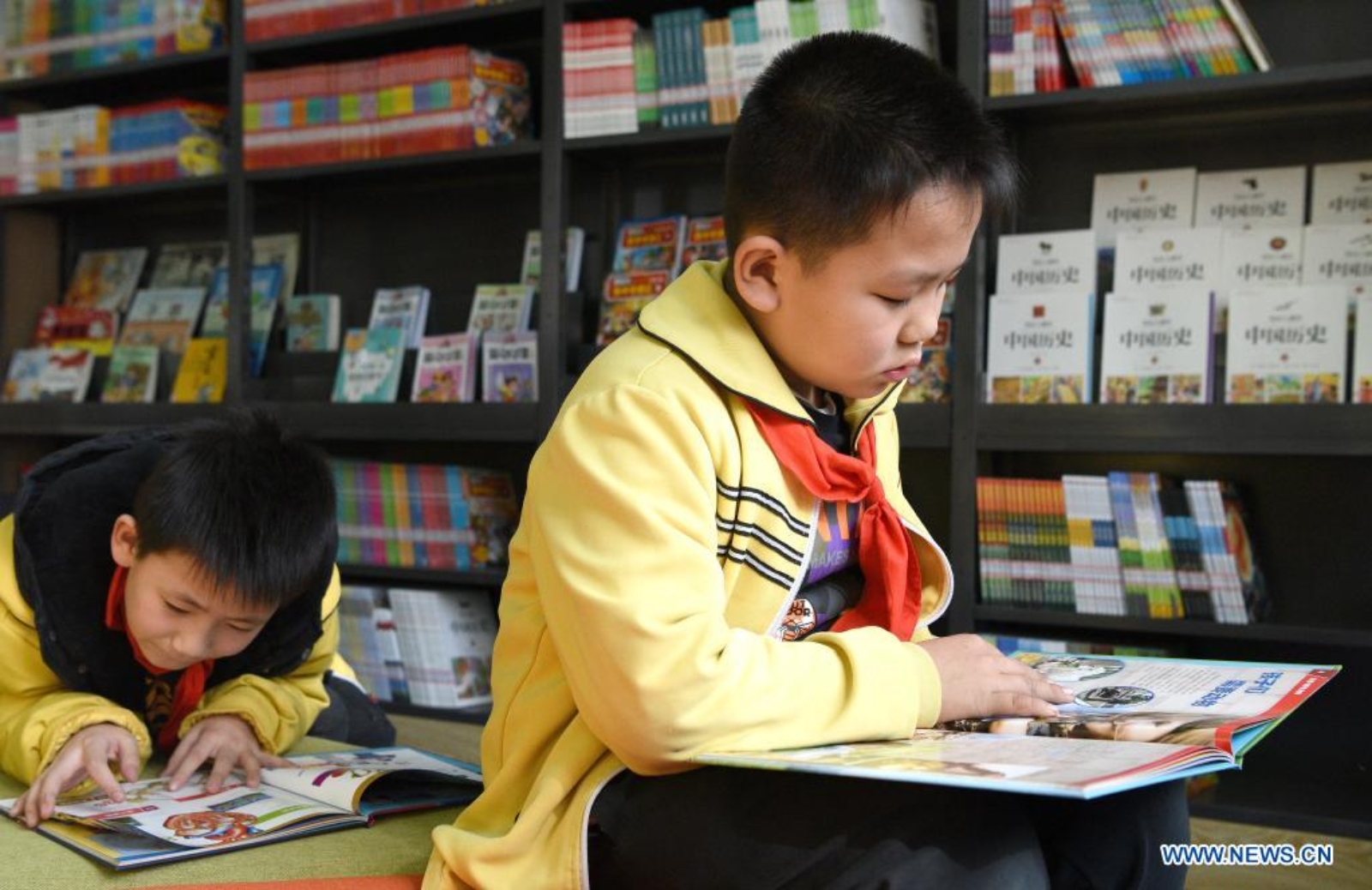 Pupils read books after school at a primary school in Baoji, Northwest China's Shaanxi province, March 22, 2021. [Photo/Xinhua]
Zhong Binglin, a professor at Beijing Normal University, said by reducing the excessive homework and tutoring burden of students, the government aims to reverse the exam-oriented education system and education evaluation standards that place too much emphasis on grades and enrollment in good schools.
Students should have the spare time to develop their interests and hobbies and have personalized development with a comprehensive moral, intellectual, physical and aesthetic grounding, in addition to a hardworking spirit, he said.
More efforts should be made in cultivating students' innovative spirit and capabilities so they can serve national strategies and contribute to the country's socialist modernization, he said.
Gu Mingyuan, a senior education professor at Beijing Normal University, said too much academic pressure has resulted in a lack of sleep, poor physical health and increasing myopia among students.
Moreover, it also puts too much mental stress on students, forcing them to compete fiercely with their peers, and as a result, some have lost interest in learning and lack the ability to deal with defeat, he said.
The government should further promote balanced development between different schools and improve learning institutions with fewer education resources, he added.
Above are excerpts from:
https://global.chinadaily.com.cn/a/202108/21/WS612032d7a310efa1bd66a33a.html