BNU held commencement ceremony 2021
Article source: Department of Student Affairs | Editor: QI Yu | Release date: 2021-07-13 | Clicks:
On the morning of June 27, Beijing Normal University held commencement ceremony 2021. More than 6,000 graduates of Class of 2021 attended the ceremony together. It was held in the east playground of the university and were broadcast live on People's Daily, Guangming Daily and other 12 online platforms.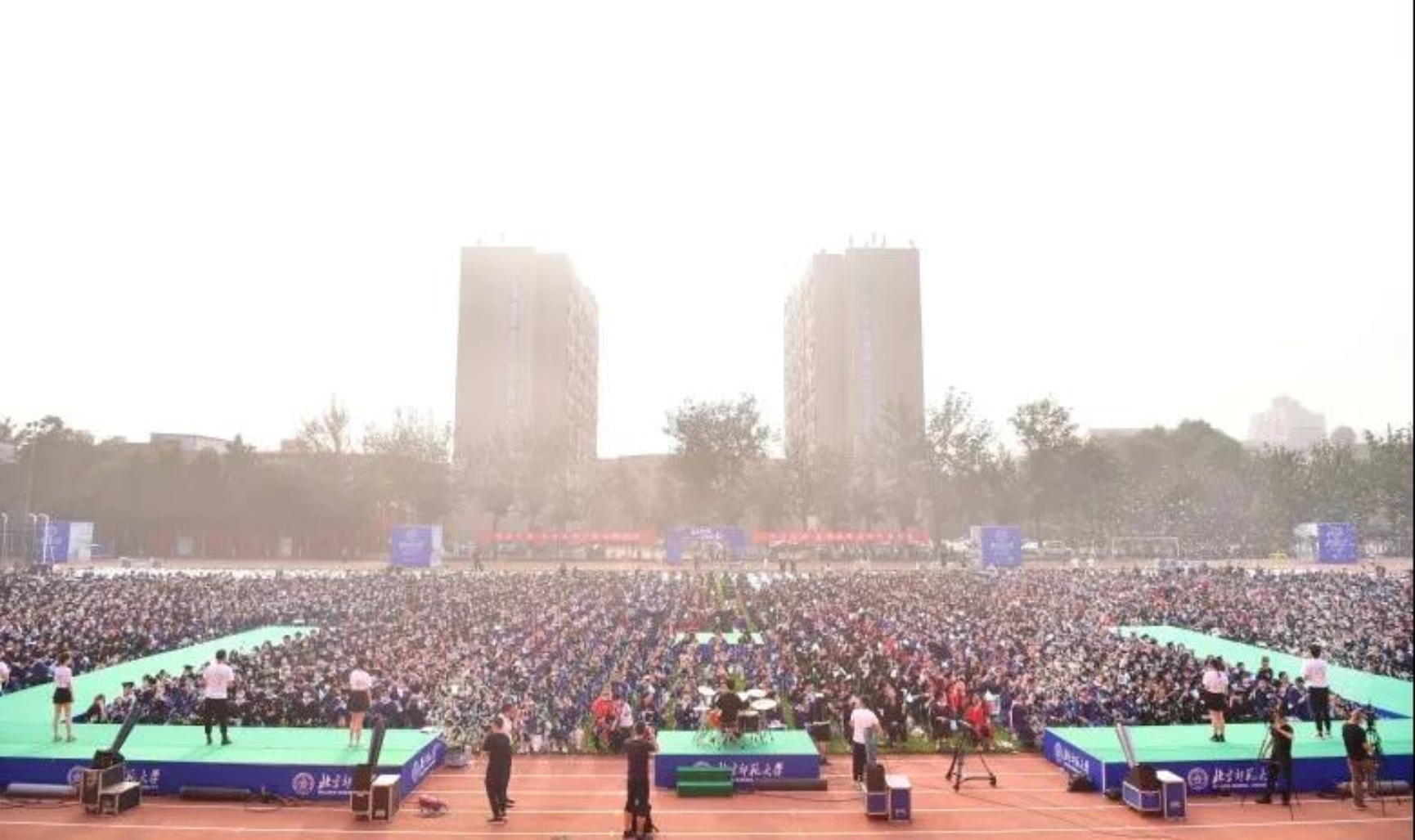 The graduation ceremony started in a joyful Flash Mob. Graduates who were selected as "Four Good Teachers", employed in the west and community, as well as those who won the honor of excellent graduates at Beijing and university level were honored at the graduation ceremony.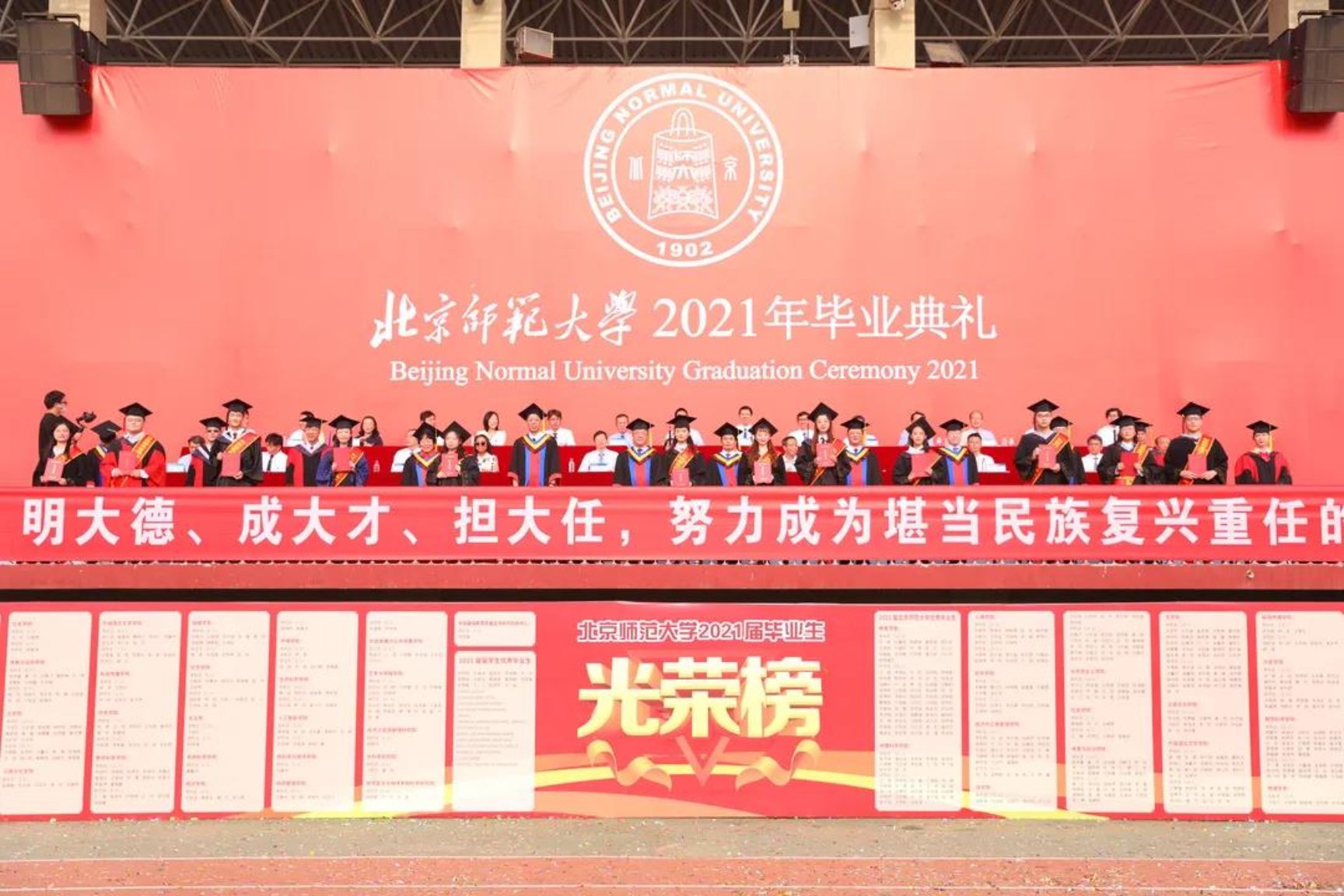 Dong Qi congratulated the graduation of the Class of 2021 and expressed his gratitude to all the faculty members and parents of the graduates. He encouraged the graduates of the Class of 2021 to always keep the initiative of life choices in their own hands; to be down-to-earth and realistic, and always keep the initiative of opportunities in their own hands; to grow and succeed in overcoming difficulties and setbacks; to be brave in exploration and innovation to the society and future.

Duan Anqing, a representative of undergraduate graduates of 2017 of College of Life Sciences, shared his thoughts and practice on how to become an excellent teacher, expressing his firm belief in devoting himself to the basic education in his hometown and to be a good teacher in the place where needs him most.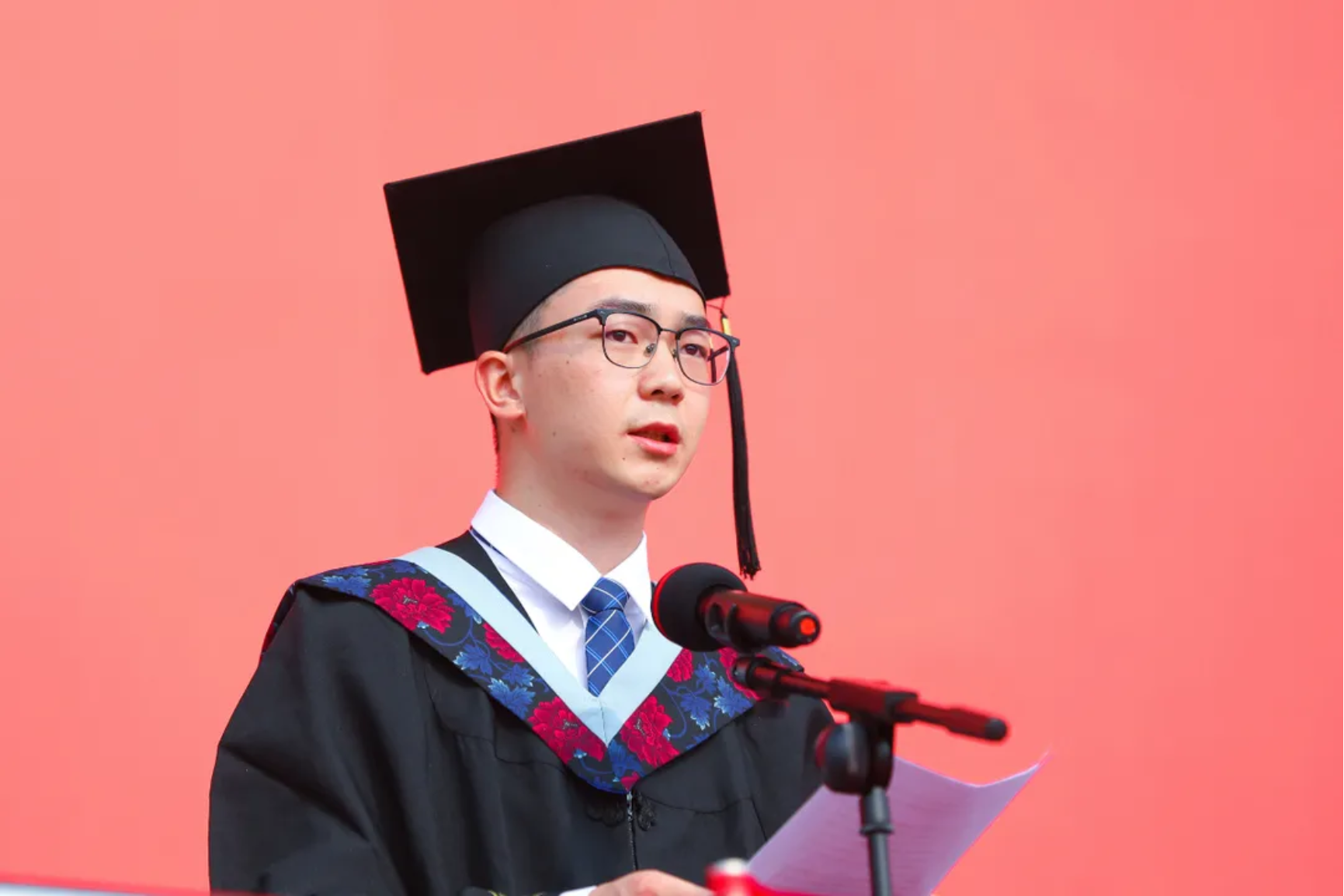 Yin Jinxiu, a representative of graduate students of 2018 of Faculty of Psychology, shared her experience of serving society with her knowledge of psychology, especially carrying out psychological assistance during the Covid-19 pandemic, which demonstrated the responsibility of BNU students.

Zhang Qi, a representative of the faculty, professor of School of Economics and Resource Management, called on the students of BNU to be youths with strength, sharpness and ambition, to train in taking responsibility, to grow in doing their duty, and to strive to be youths of the new era.

The ceremony was successfully concluded with all the teachers and students singing the university song. After the ceremony, the university leaders and members of the degree evaluation committee attended the degree awarding ceremony. In 2021 BNU awarded 619 students with doctoral degrees, 3825 students with master's degrees and 2503 students with bachelor's degrees.