BNU held Conferral of Degrees for 2020 graduates
Article source: Department of Student Affairs | Editor: XU Zihan | Release date: 2021-07-14 | Clicks:
On the morning of July 11th, the Conferral of Degrees for the 2020 Graduates was held at Qiu Jiduan Sports Centre. University leaders jointly awarded degrees to more than 1,700 graduates of the class 2020.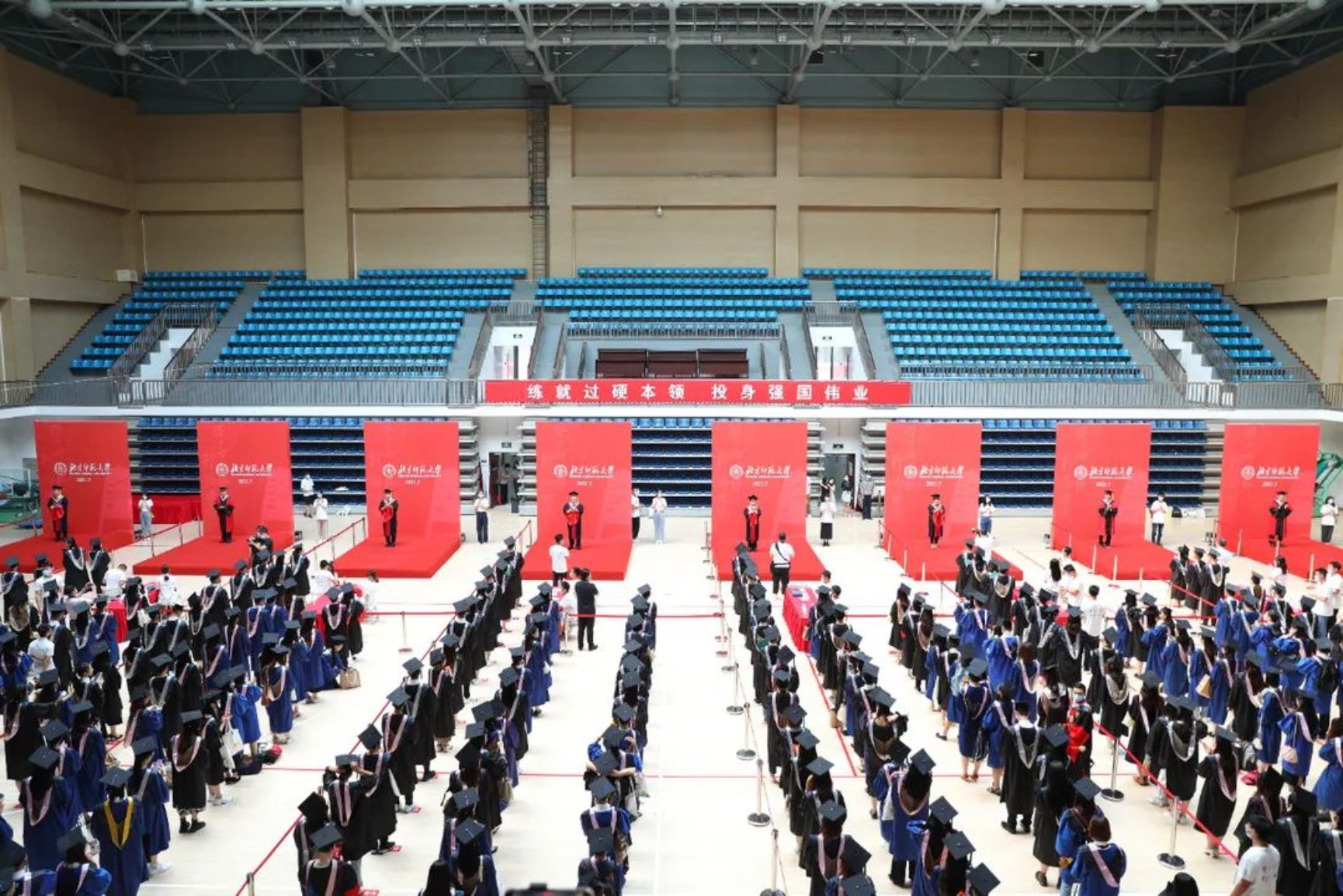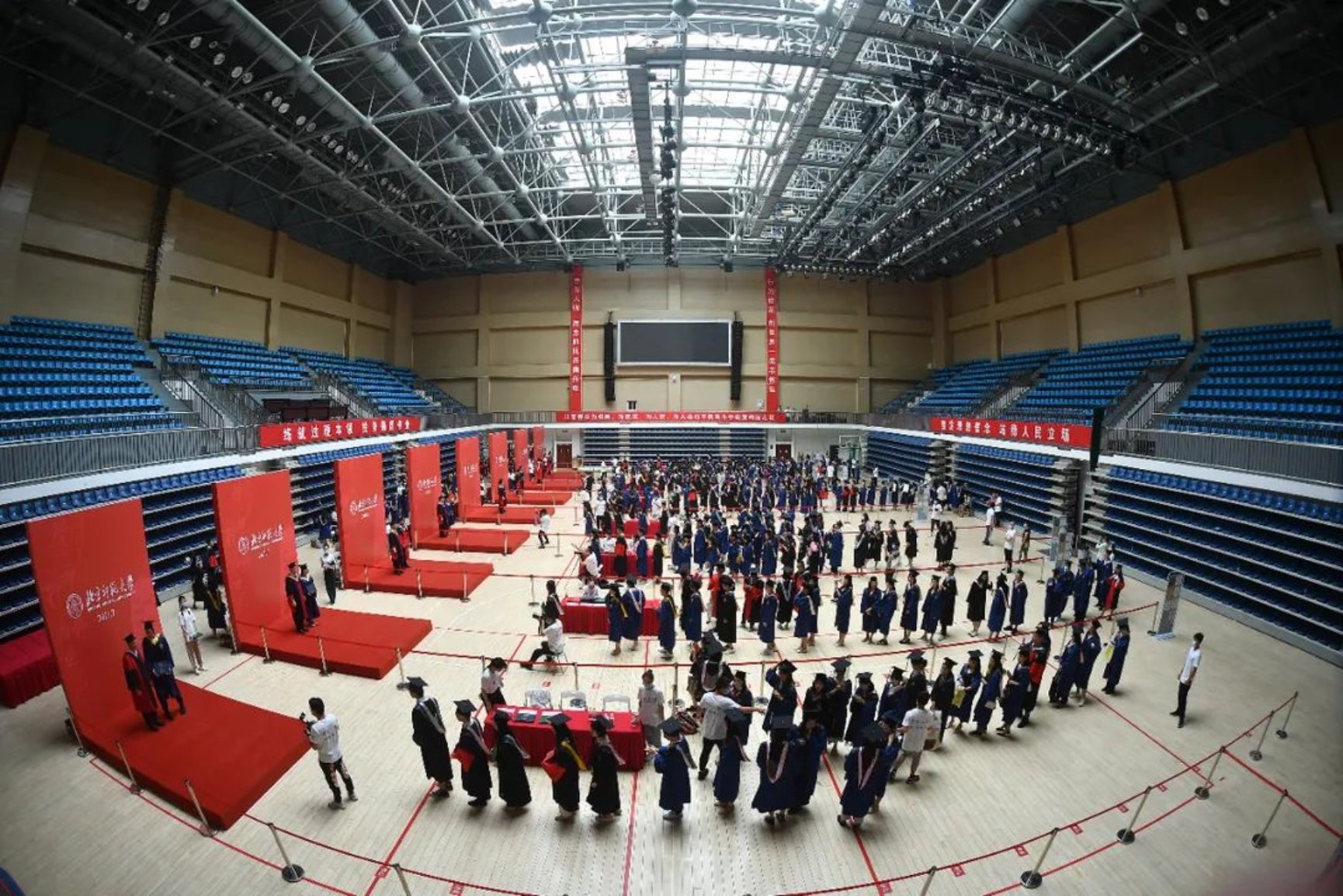 Last year, most graduates were unable to return to BNU and participate in the conferral ceremony due to the pandemic. In the online commencement last year, students from different places expressed their deep affection for their Alma Mater. Chairman of the University Council Cheng Jianping and President Dong Qi sent sincere wishes to the graduates through videos, urging the students to "move forward, live up to the youth, and strive to grow into a new generation for the national rejuvenation." They invited everyone to return to BNU in the future, and once again wear a degree suit, take graduation photo and participate in the conferral of degrees.
This year, BNU decided to make up the conferral for the 2020 graduates this year. Those who are unable to participate can return to BNU to attend any conferral ceremony afterwards.
In the summer of July,2021, the 2020 graduates finally reunited on the cordial and beautiful BNU campus. In the Conferral of Degrees, 2020 graduates went on stage in a neat line. Leaders turned the tassel and awarded degrees to the students. Many graduates expressed their gratitude to and the joy of reunion with their Alma Mater.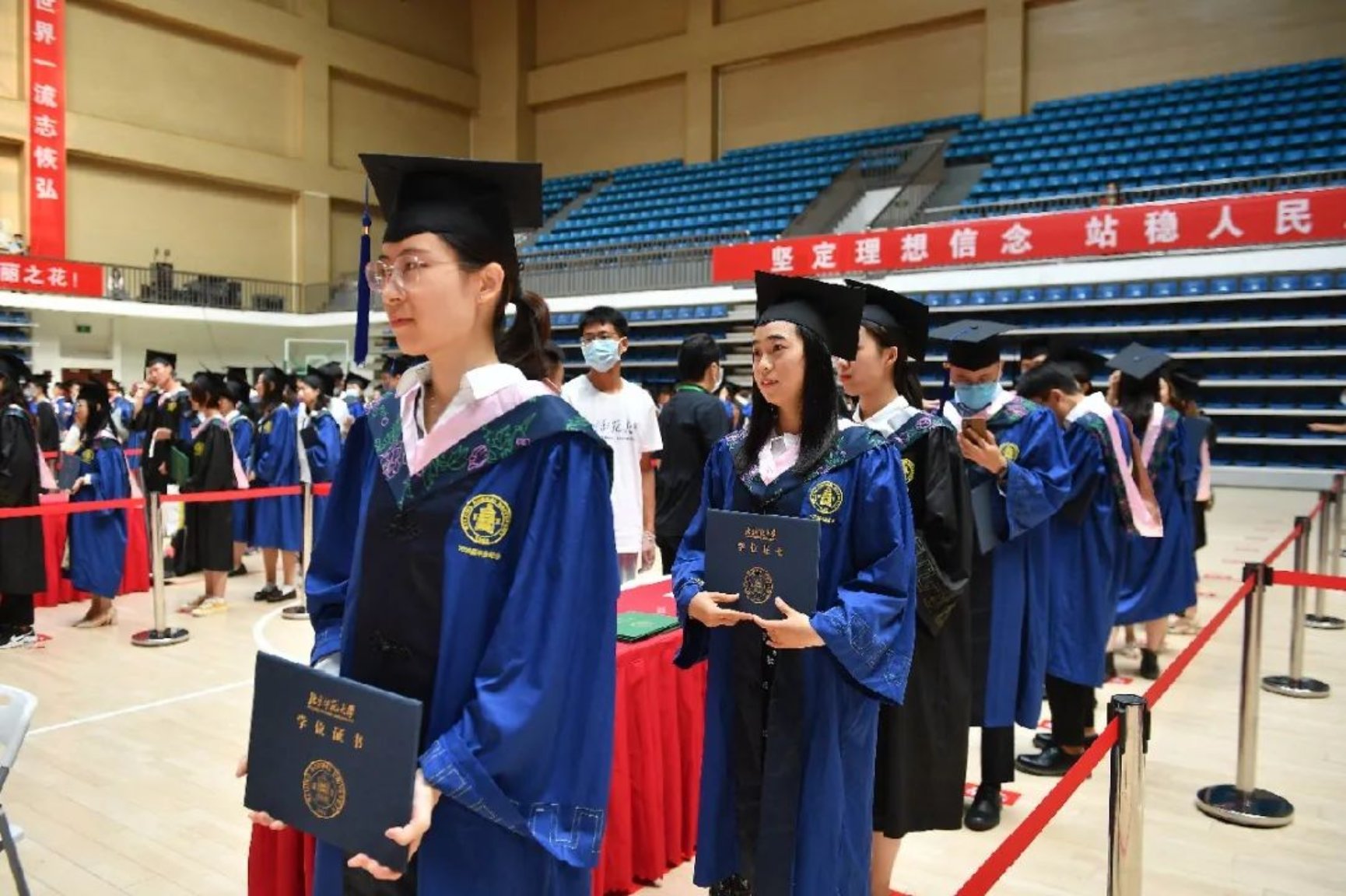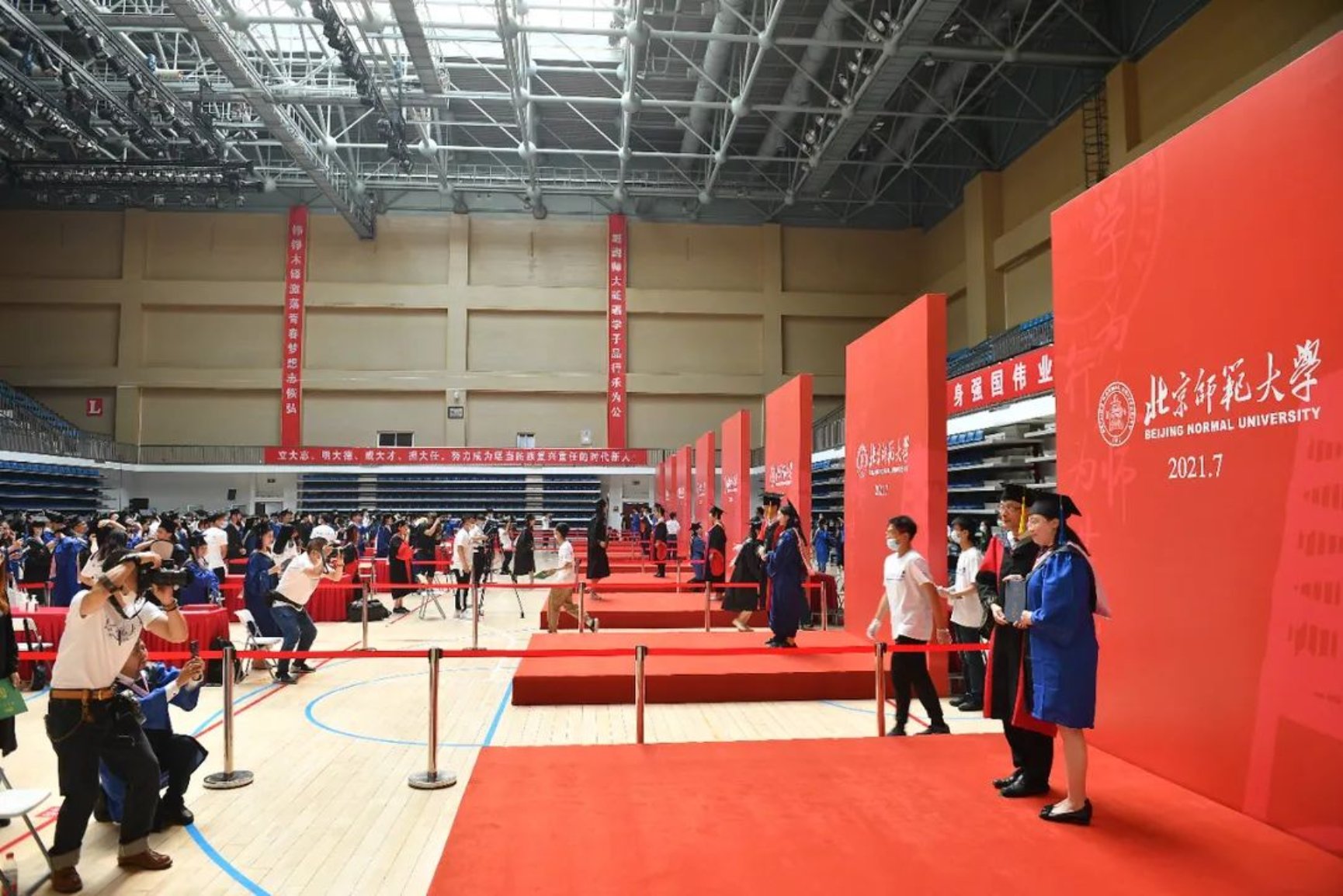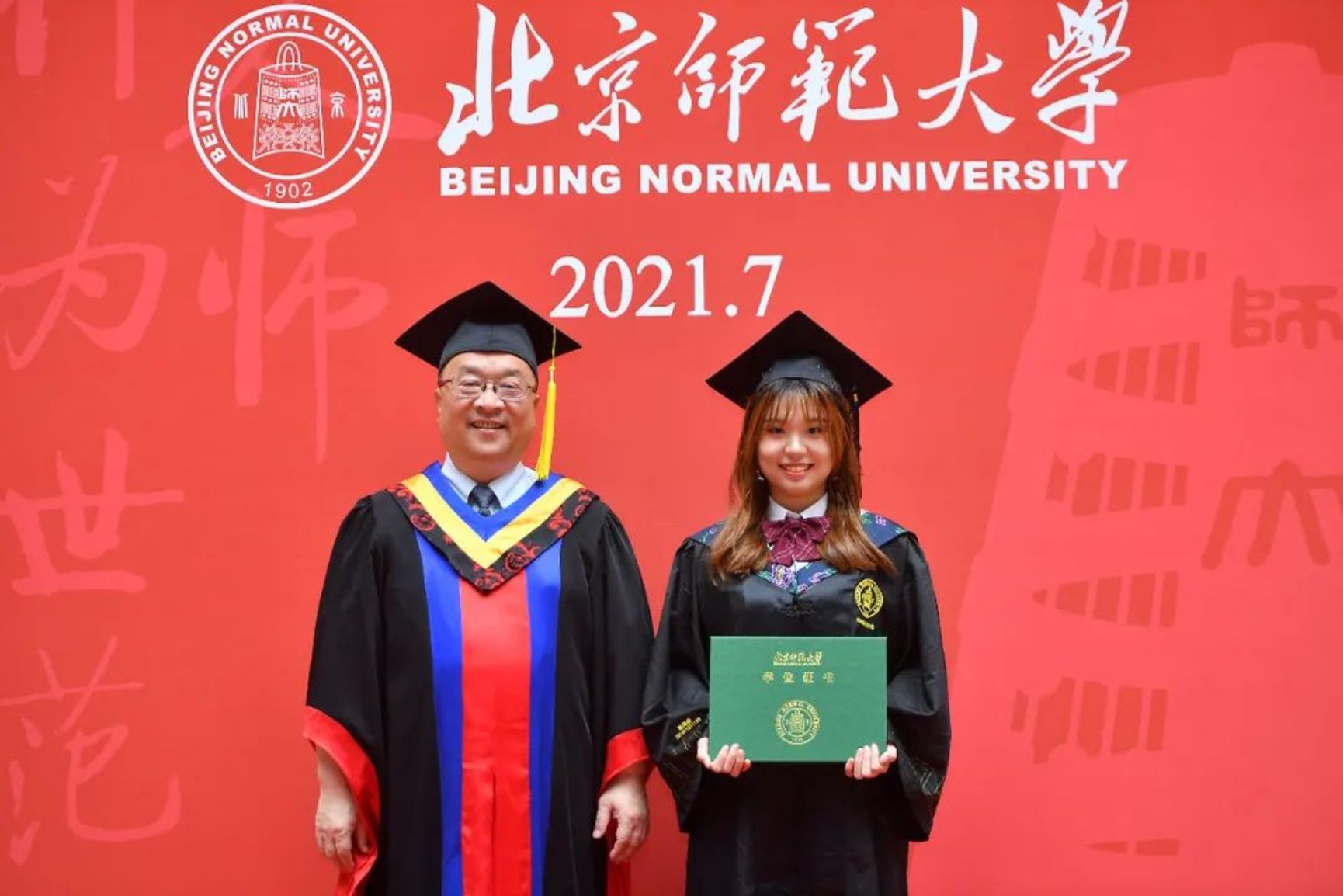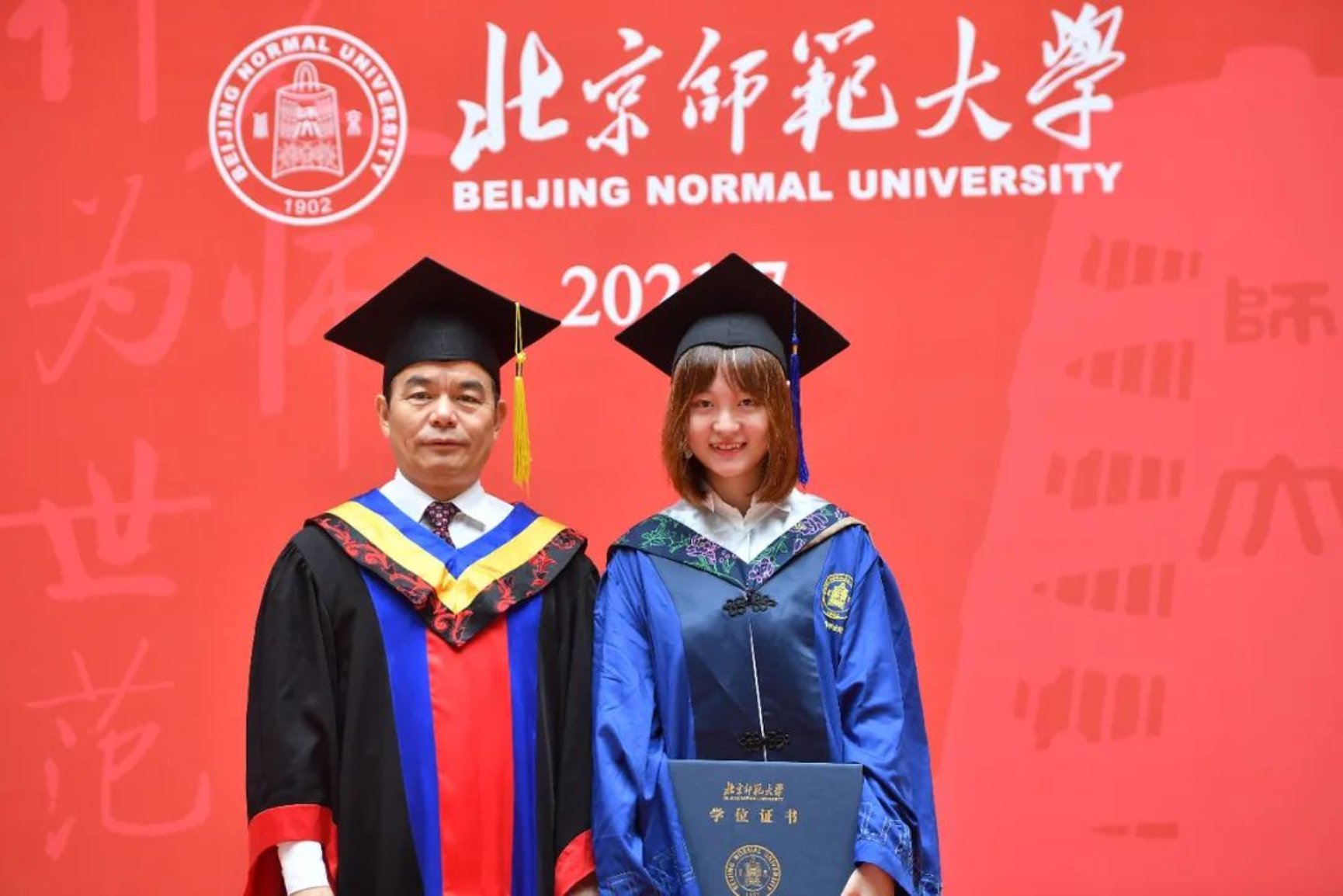 The ceremony was carefully prepared and deployed.BNU designed graduation displays, hung graduation banners, issued blessing cards and lunch vouchers, and held picture livestreaming, which created a warm and harmonious atmosphere for the 2020 graduates.