'Look at China • Foreign Youth Image Program (Gansu Travel)' activity kicks off
Article source: China Daily | Release date: 2021-06-11 | Clicks: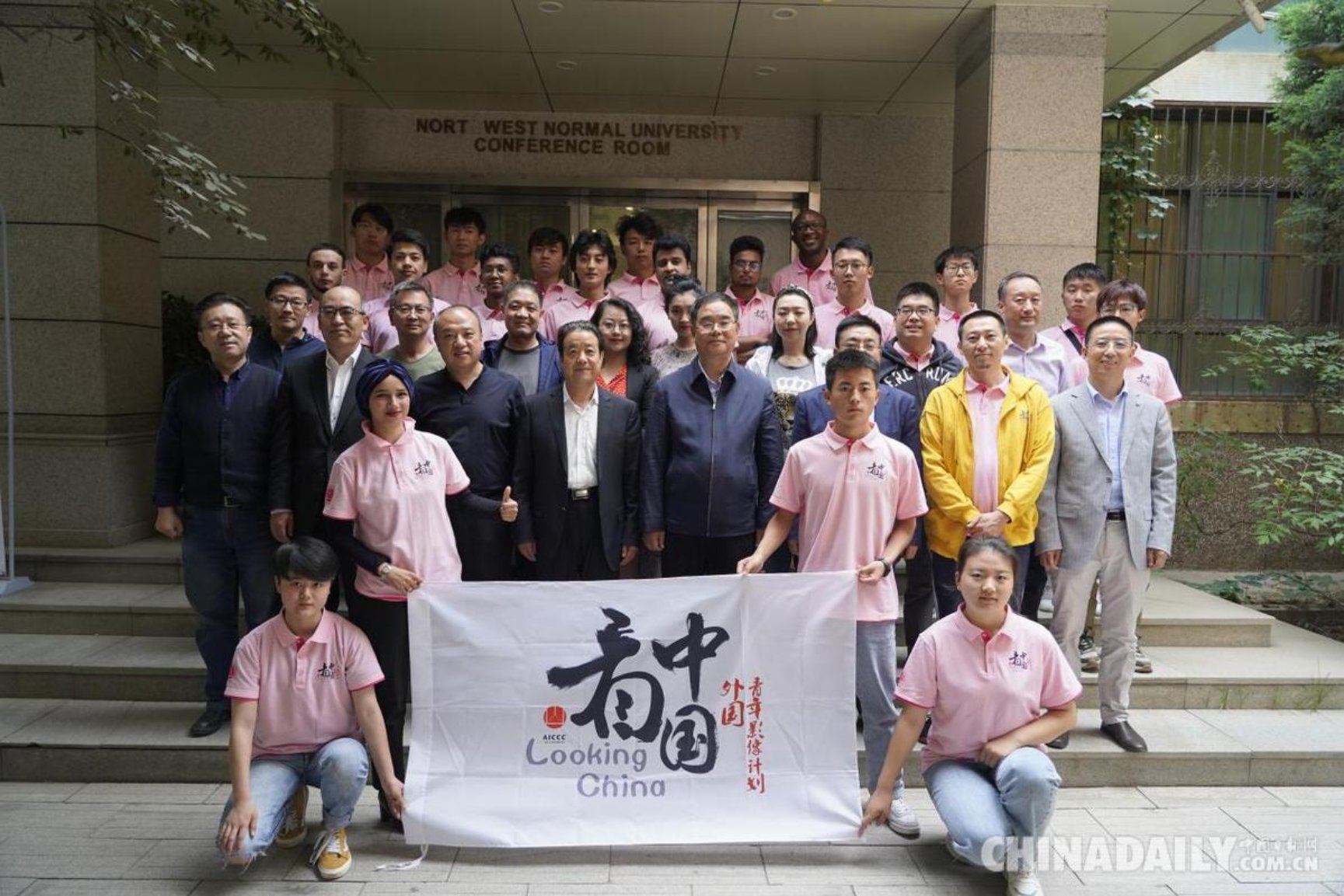 College students from abroad and overseas students in China take part in this activity. [Photo/chinadaily.com.cn]
On June 2, the 2021 "Looking at China • Foreign Youth Image Program" was officially launched at Northwest Normal University.
The event is a foreign cultural exchange project sponsored by the Institute of International Communication of Chinese Culture of Beijing Normal University.
It aims to allow foreigners to see China with their own eyes and independently shoot cultural experience activities that tell Chinese stories to the world. Ten successful sessions have been held since its launch in 2011.
The theme of this activity is "family", "homeland" and "home country". College students totaling eight from abroad and overseas students in China are invited from Tajikistan, Madagascar and other countries. The filming activity involves cultural elements such as the Village Memory Museum, rural teachers, and sand control heroes.
It is of great significance for young college students to strengthen the international cultural communication and exchange of the Belt and Road Initiative, work together to create a new situation of cooperation, tap outstanding cultural resources from China and Gansu to participate in international exchange and cultural communication, and promote the international development of China's higher education.
Zhang Yong contributed to this story.
https://www.chinadaily.com.cn/a/202106/02/WS60b71c96a31024ad0bac3192.html