[Opinion] Elephants on journey to the north
Article source: China Daily | Author: Zhang Li | Release date: 2021-06-10 | Clicks: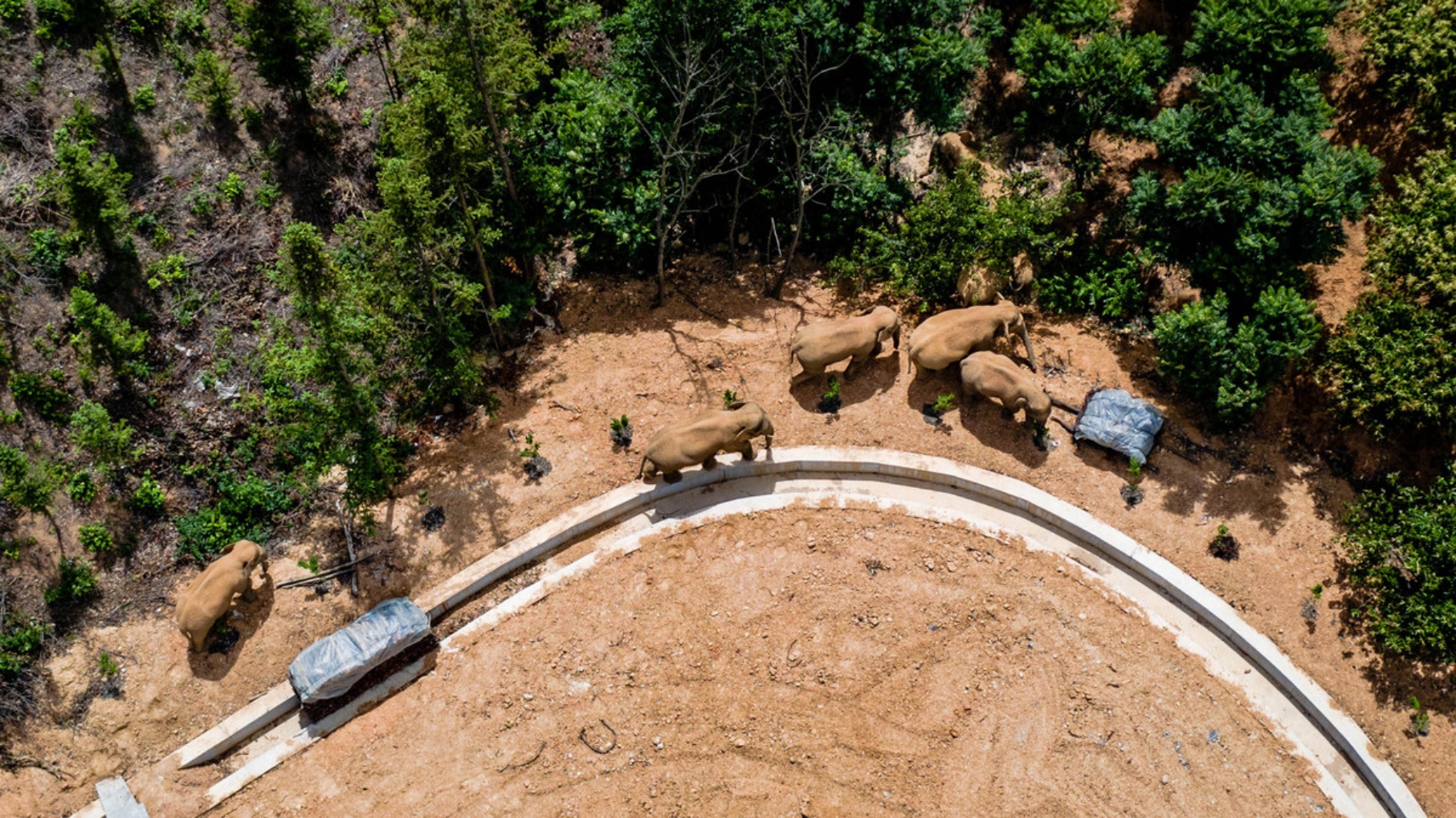 The herd of 15 elephants arrives in Eshan county. [Photo/Xinhua]
The herd of 15 wild Asian elephants that left their habitat in Xishuangbanna National Nature Reserve in the south of Yunnan province in December are continuing to march north. As of Sunday morning, they are less than 100 kilometers from the downtown area of the provincial capital. In urban areas, the roaming elephants attracted considerable attention from the media and locals. Photographs and video footage of the animals quickly went viral.
Why is this herd on the move? It's unlikely due to a lack of experience on the part of the herd's leader. Rather, there are two main reasons behind the roaming behavior of these elephants.
First, China has been promoting a series of protection measures for wild animals. Yunnan has more than 160 natural reserves, including 11 with wild Asian elephants. The reserves protect the Asian elephants, with their population in China rising from 170 in the 1970s to about 300 nowadays.
Therefore, the growing number of elephants need more space and food to live.

More than 90 percent of China's wild elephant population is living in the Xishuangbanna National Nature Reserve. The reserve has taken a series of protection measures to promote sustainable development, through reducing the interference within the reach of human activities in the main ecological landscape areas.
Second, besides the nature reserves, the elephants' other habitats in Xishuangbanna have fragmented into patches of forest trapped between fields with cash crops such as bananas.
The areas where wild animals live often face huge pressure to develop the local economy, so wild animals there are usually threatened by the shrinkage and fragmentation of habitats, forcing them to move to other areas.
Hopefully the provincial forestry and grassland administration will take multiple measures to prevent the herd from migrating further northward, including baiting the animals, and lead them to gradually return to their habitat. The elephants' journey northward has already caused nearly 6.8 million yuan ($1.07 million) in local financial losses.
Fortunately, the authorities in Yunnan have taken out insurance to cover residents in the province since 2014. The government pays the premiums and insurance companies compensate residents if they are attacked by wild animals. But more needs to be done to make sure people's lives and property are better protected.
Essentially, the authorities need to use a range of techniques to help increase the connectivity in fragmented habitats, such as creating ecological corridors and providing local people with alternative livelihoods, such as turning locals into "elephant guards" in the reserve parks. The wild animal reserves can tap the potential of their ecological resources and boost local tourism to promote sustainable development.
Zhang Li is a professor at the College of Life Sciences at Beijing Normal University. This is an excerpt of his interview with China Daily's Zhang Xi.
https://www.chinadaily.com.cn/a/202106/01/WS60b57ccea31024ad0bac2acb.html