BNU team explains the relationship between policy response and socioeconomic factors during Covid-19 pandemic
Article source: College of Global Change and Earth System Science | Editor: Chen Xinyang | Release date: 2021-06-08 | Clicks:
Tian Huaiyu team from the Research Center of Global Changes and Public Health, BNU has cooperated with 8 institutions from home and broad, including Harvard University and Pennsylvania State University, to assess the influence of social and economic conditions and cultural background on the change of population mobility in China's urban scale (358 cities) and the global national scale (121 countries) during COVID-19.
It is found that the better the socioeconomic conditions are, the greater the reduction proportion of travel intensity is. The change of population movement between cities (including the intensity of immigration and emigration) has nothing to do with the level of social and economic development, but only with the government control measures. At the global national scale, the research showed that the higher the social demographic index and national health coverage index, the lower the mobility of population. Countries with a higher social demographic index have lower mobility in workplaces, public transport and retail entertainment areas. This indicates that the areas with poor social economy may face the double burden of aggravating epidemic situation and economic backwardness in the future, and the future policy should give priority to reducing the risk of areas with low social and economic level.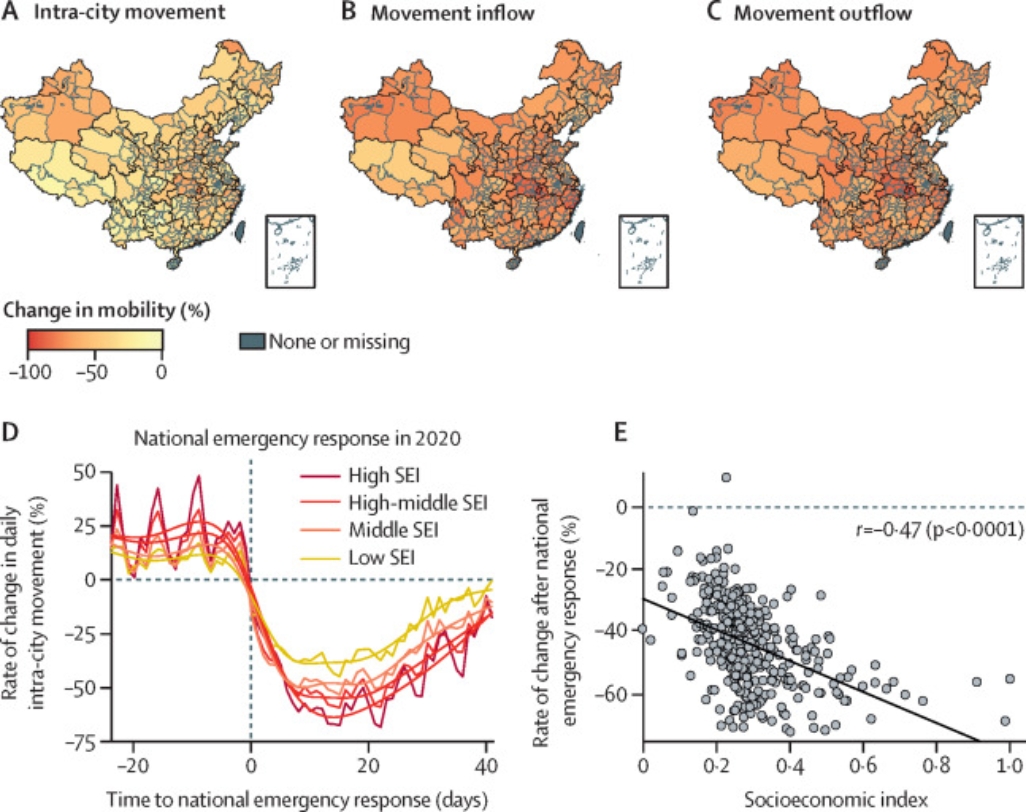 The research results on the subject of "Associations between changes in population mobility in response to the cowid-19 pandemic and socioeconomic factors at the city level in China and country level worldwide: a retrospective, observational study", published online in The Lancet Digital Health.
Wang Zengmiao from the Research Center of Global Changes and Public Health, BNU cooperated with Wuhan Center for Disease Control and Prevention. After measuring and comparing the basic characteristics of re-positive patients and non re-positive patients, the research team proposed that the re-positive patients may not be infectious under the conditions of no virus exposure history, short interval from hospital discharge to re-positive, and no live virus produced. The article was published in BMC Medicine on March 15th, 2021, entitled "A Follow Up Study Shows that Recovered Patients with Re-positive PCR Test in Wuhan may not be infectious".
As Chinese mainland delegates, the research team participated in the WHO standard "Genomic sequencing of SARS-CoV-2:a guide to implementation for maximum impact on public health".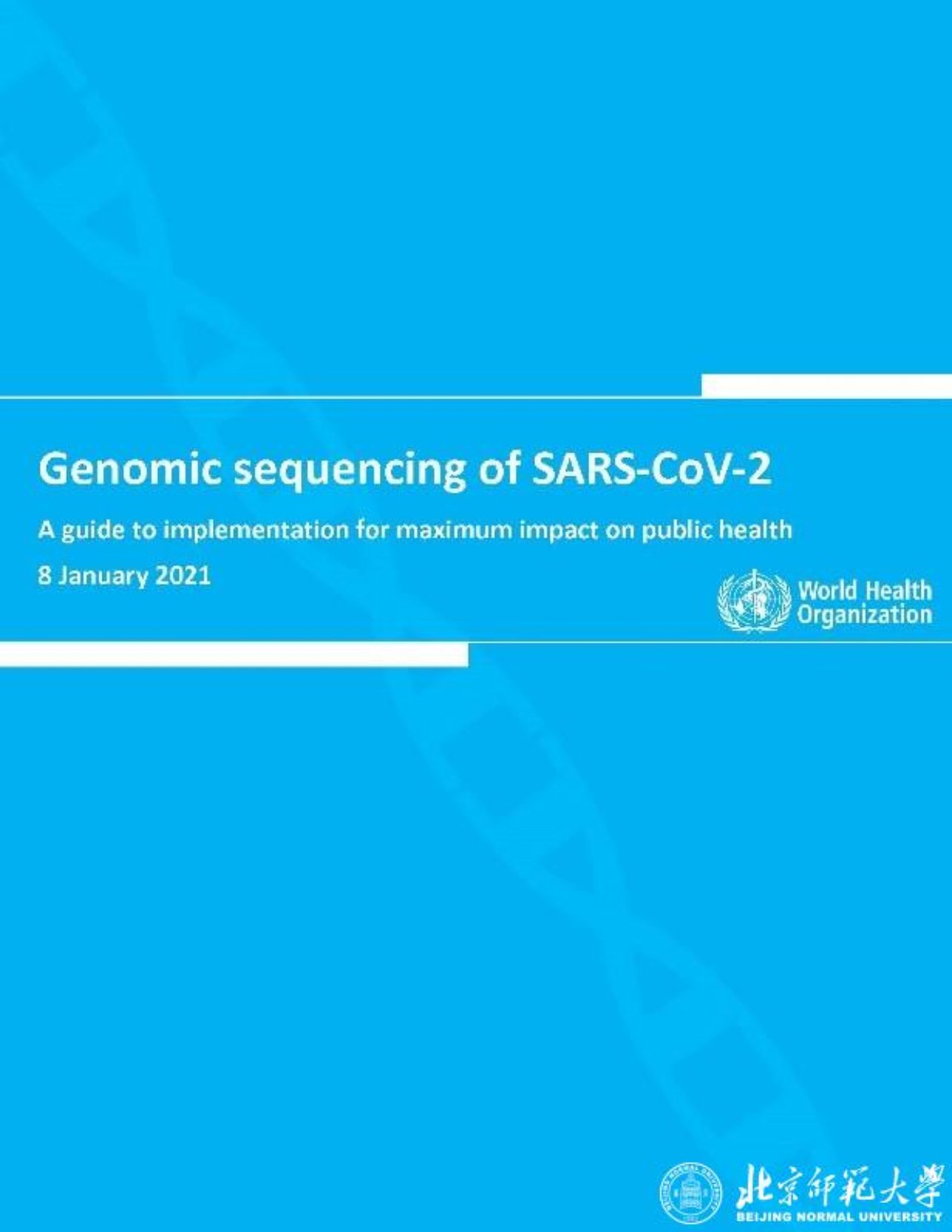 The epidemiological investigation and analysis system developed by the team can provide special support for outbreaks such as COVID-19. The system has been tested and run in Wuhan Center for Disease Control and Prevention and Beijing Center for Disease Control and Prevention.
The related research achievements are selected as a part of the "Top 10 Scientific Progress of China in 2020".