Art and Technology Innovation Center of BNU was established in Zhuhai Campus
Article source: Art and Technology Innovation Center | Editor: Chen Xinyang | Release date: 2021-04-28 | Clicks:
On April 17th, Art and Technology Innovation Center (ATIC) of BNU was unveiled in Zhuhai Campus.

Professor Xiao Xiangrong, the dean of the center said, "Both art and technology need to be imaginative. The idea behind this platform is to bring together artists and scientists with all kinds of imaginations, to see what new chemical reaction can be created, and hopefully to open another window for the country and society."
ATIC will actively explore the art and science of new combinations, using a new perspective to understand the fusion and future spatial extension of art and science. In addition, ATIC will integrate the academic expertise and resource advantages of Beijing Normal University and its partner institutions, innovate the organizational form, provide cutting-edge support and development practice platform for artists and scientists, to serve the Guangdong-Hong Kong-Macao Greater Bay Area to build and improve the new-era art creation system, cultural industry system and foreign cultural exchange system.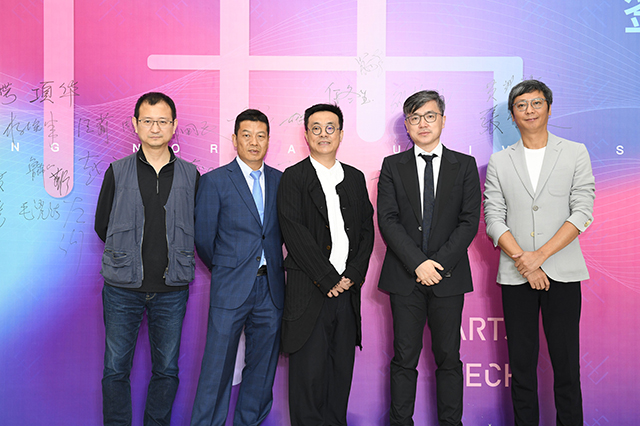 In order to encourage academic thinking collision, promote university-local cooperation, and promote collaborative innovation and development in the field of art and technology, ATIC holds a forum on integration of art and technology and establishes an exchange platform. The first two-day forum gathered experts and scholars to broaden new thinking, explore new methods and focus on scientific topics in the digital era of culture and art through the forms of expert forum, theme sharing and round-table dialogue.