BNU take portraits for students on campus as Spring Festival nears
Article source: Department of Student Affairs | Editor: Xu Zihan | Release date: 2021-02-11 | Clicks:
On the morning of February 6, Department of Student Affairs of Beijing Normal University invited professional photographers to take Spring Festival portrait for students who stayed on campus in Jingshi Square. The event, as a special celebration for the Lunar New Year, attracted more than 90 students.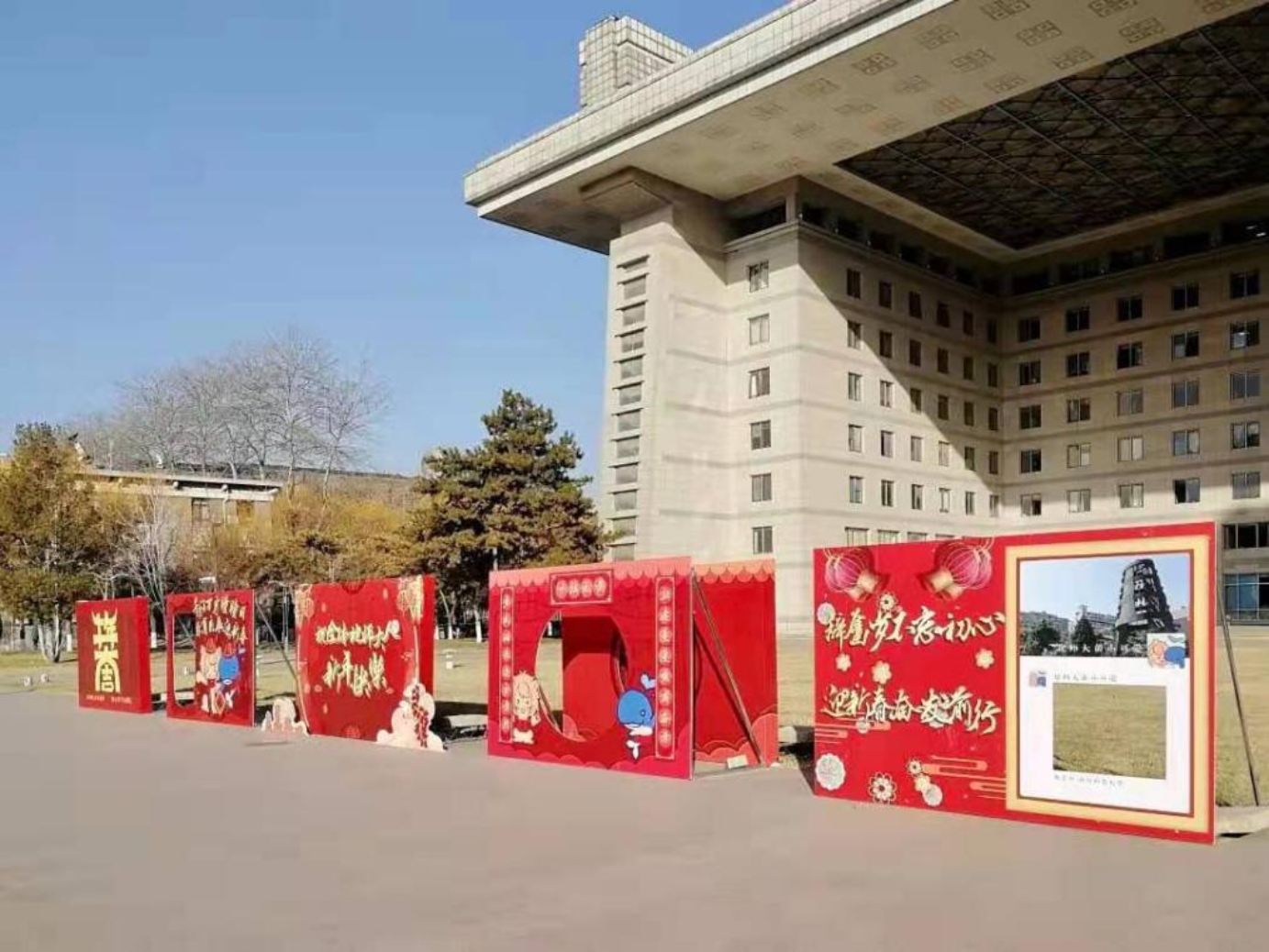 Days before shooting, Department of Student Affairs designed and spray-painted a series of Chinese New Year exhibition panels. Students took photos In front of the panel in the happy and peaceful festive atmosphere.