Professor Wang Youjun's research group from BNU College of Life Science published research results in Nature Communications
Article source: College of Life Science | Editor: Qi Yu | Release date: 2021-01-28 | Clicks:
On January 12th, Professor Wang Youjun 's research group from College of Life Science in Beijing Normal University with collaborated lab of Professor Huang Yun and Zhou Yubin from Texas A&M University published research results in Nature Communications with the help of Professor Dou Fei and Associate Professor Sun Lin. The paper is titled with Engineering of a bona fide light-operated calcium channel. Wang Liuqing, a second-year Ph.D student from Professor Wang Youjun's research group and He Lian, post doctorate from Texas A&M University are the co-first author.
The current optogenetic toolkit lacks a robust single-component Ca2+-selective ion channel tailored for remote control of Ca2+ signaling in mammals. Existing tools are either derived from engineered channelrhodopsin variants without strict Ca2+ selectivity or based on the stromal interaction molecule 1 (STIM1) that might crosstalk with other targets. So that the research group describes the design of a light-operated Ca2+ channel (designated LOCa) by inserting a plant-derived photosensory module into the intracellular loop of an engineered ORAI1 channel. LOCa displays biophysical features reminiscent of the ORAI1 channel, which enables precise optical control over Ca2+ signals and hallmark Ca2+-dependent physiological responses. Furthermore, the research group demonstrates the use of LOCa to modulate aberrant hematopoietic stem cell self-renewal, transcriptional programming, cell suicide, as well as neurodegeneration in a Drosophila model of amyloidosis.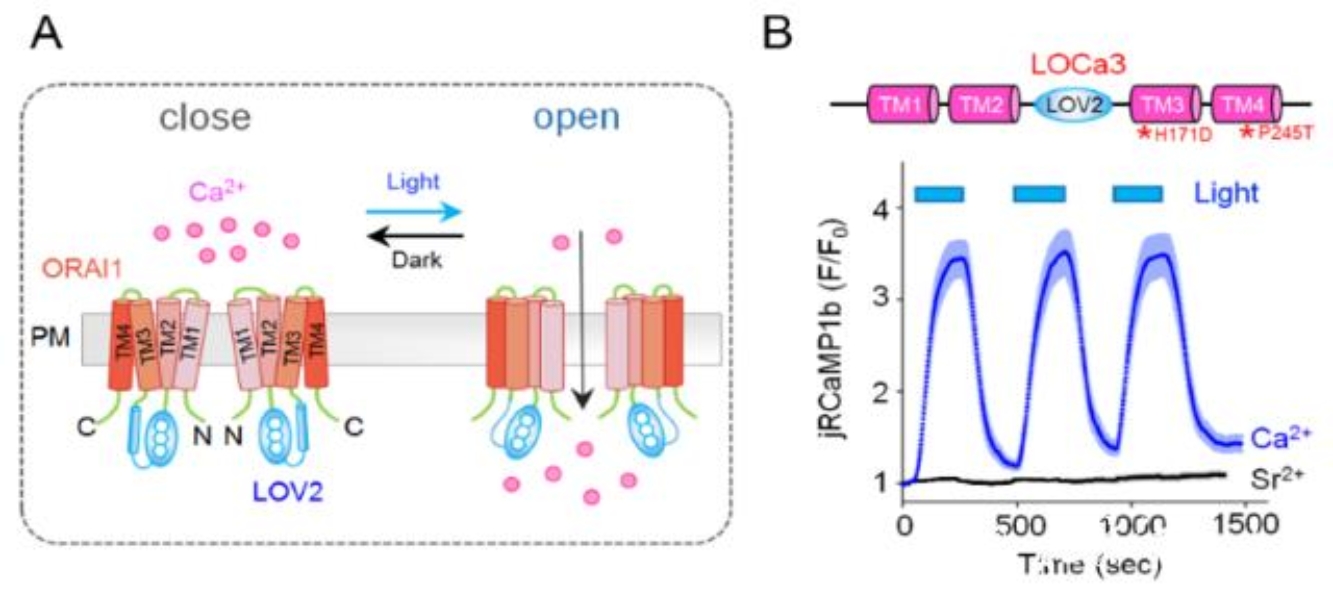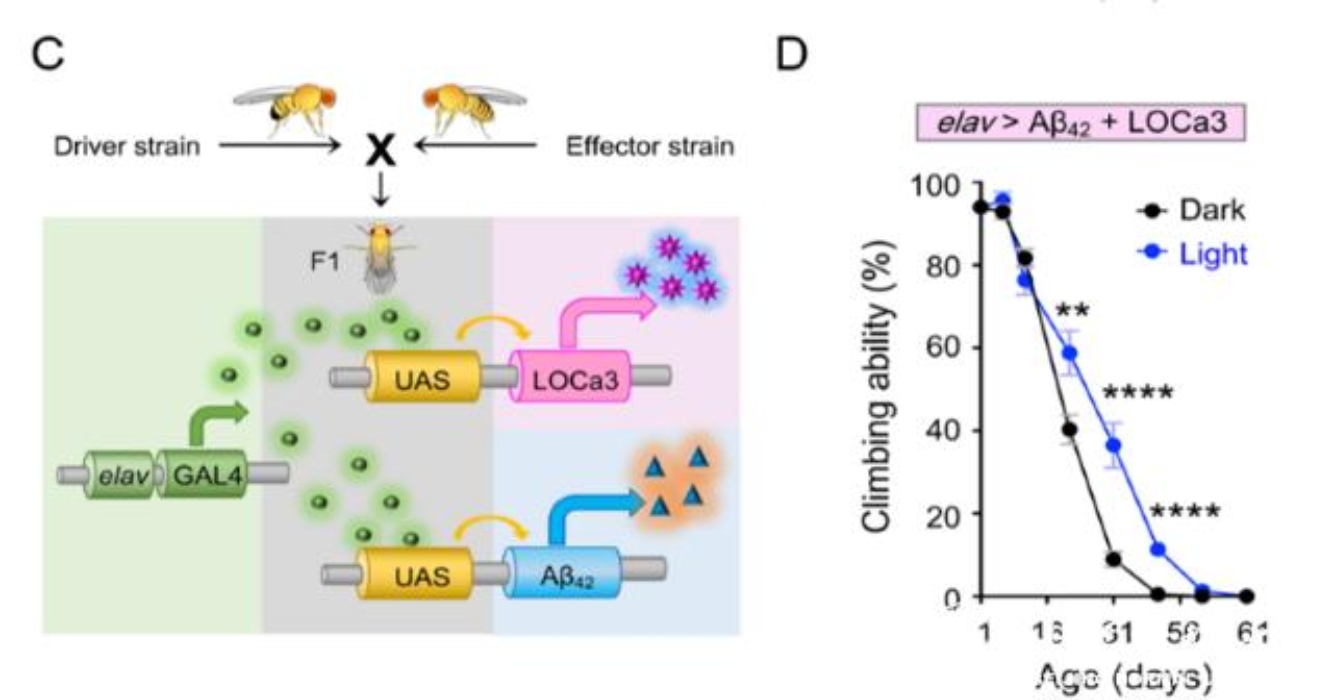 This study was supported by National Natural Science Foundation of China and Ministry of Science and Technology.