BNU Newsletter Issue 5 Officially Published
Article source: Office of International Exchange and Cooperation | Release date: 2021-01-08 | Clicks: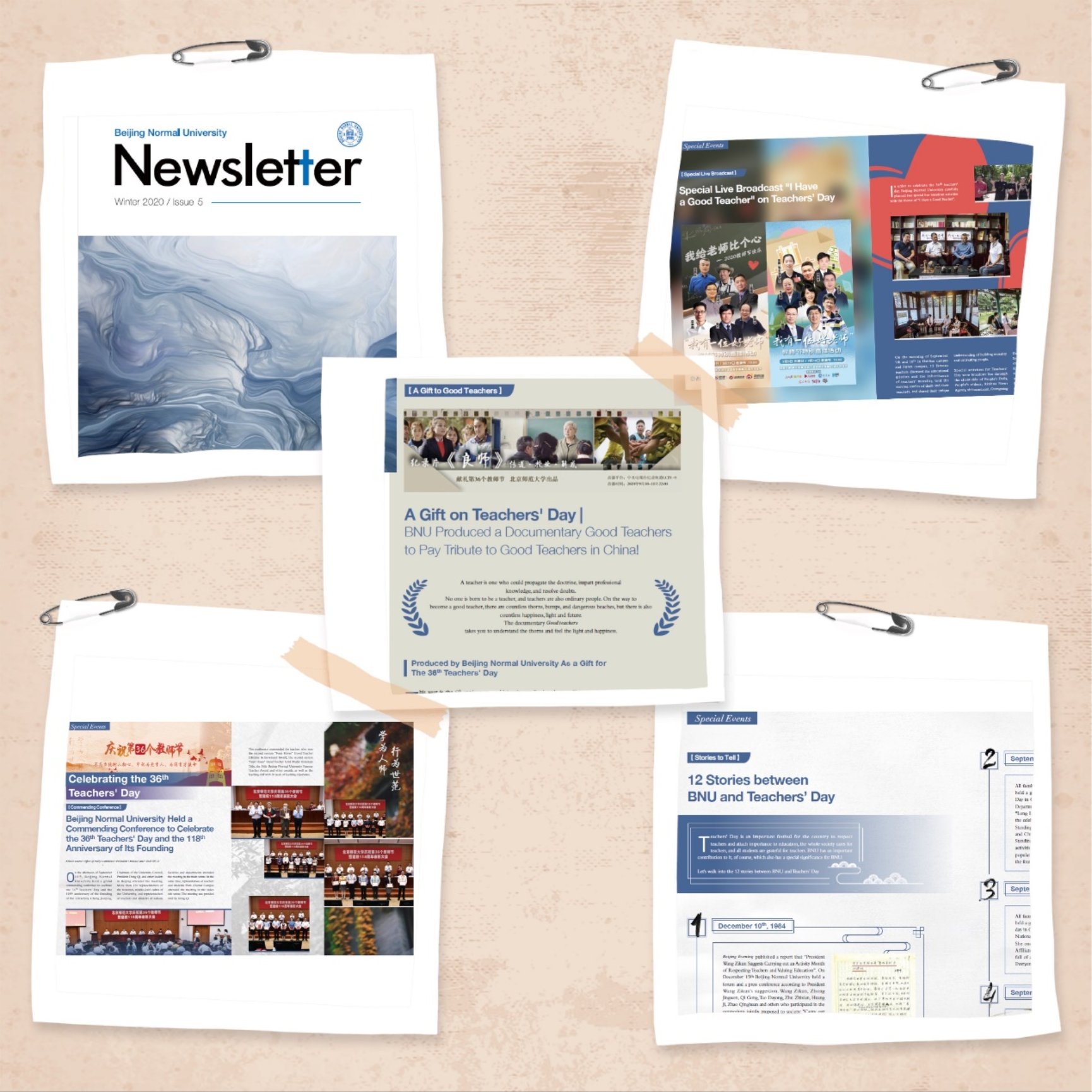 BNU Newsletter Issue 5 is now online! This issue specially sets up a special topic to celebrate the 36th Teacher's Day, including the commendation meeting of Teacher's Day, special live broadcast activities, the documentary of paying homage to good teachers in China, and the stories between BNU and Teacher's Day. It shows BNU's original intention of "Running education for national rejuvenation and cultivating talents for national prosperity" to run the school and its outstanding achievements in the field of teacher education.
The Newsletter Issue 5 is released through the official website, official Weibo, the website of Office of International Exchange and Cooperation of Beijing Normal University. Welcome to read and make valuable suggestions. It can be viewed and downloaded on the official website of Beijing Normal University:
https://english.bnu.edu.cn/newsevents/newsletters/index.htm
Scan the QR code to view and download
BNU Newsletter is an English language journal sponsored by the Office of International Exchange and Cooperation of Beijing Normal University. It displays the latest developments, major events, academic research results, international cooperation and exchanges, and the vigor of BNU teachers and students. It focuses on international exchanges and cooperation, the display and promotion of the major achievements of BNU schools and faculties and their global influence, and promotion of the global development of our school. Please write to us for contribution and suggestions: bnunewsletter@bnu.edu.cn.