BNU Held the 15th Activities of News Today Global Forum
Editor: Qi Yu | Release date: 2020-12-31 | Clicks:
On December 20, 15th News Today Global Forum, organized by the Department of Student Affairs and the School of History of the University, held by Situation and Policy group came to a successful conclusion at Beijing Normal University.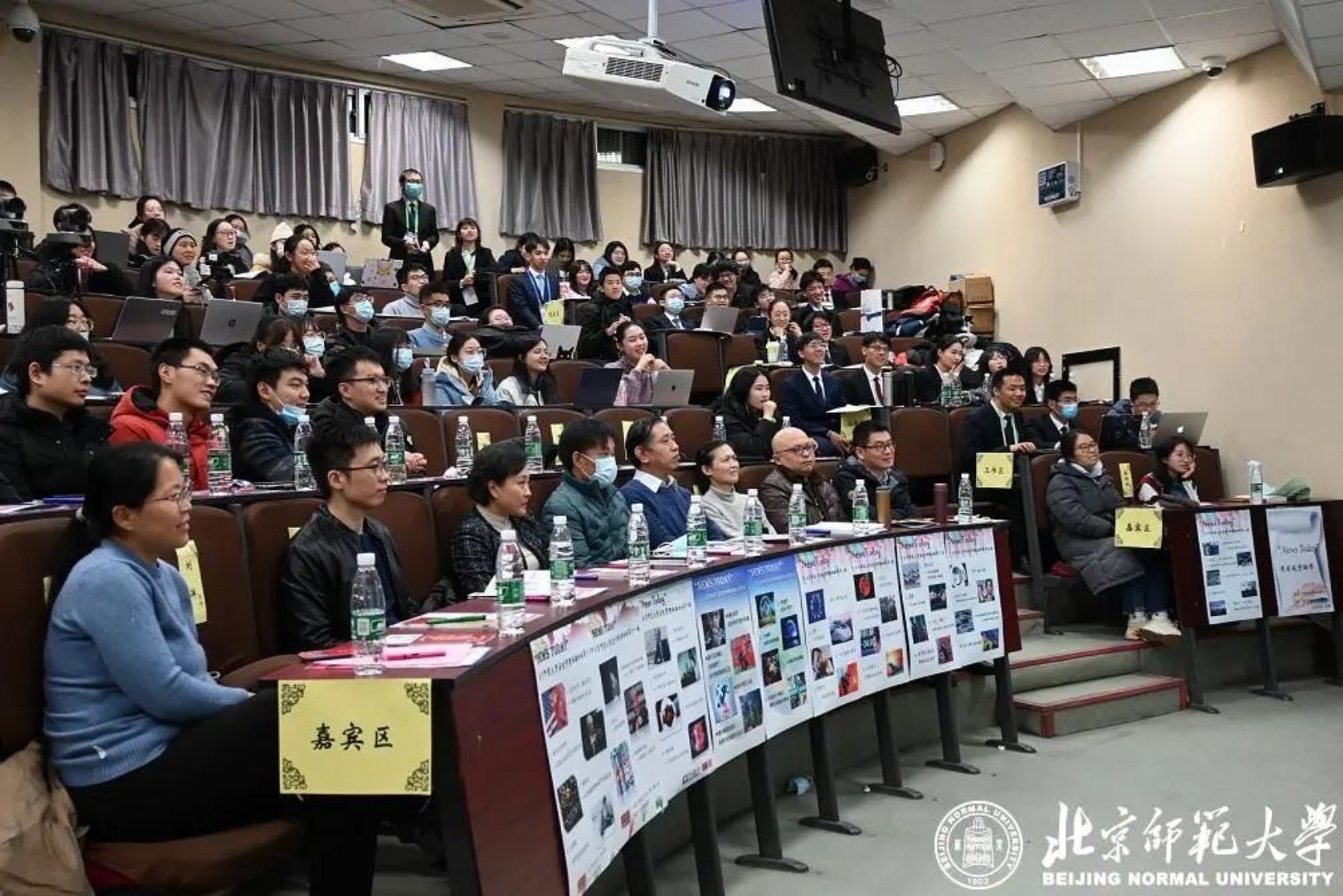 It is the 15th year of News Today Global Forum, and the host led the audience to relive the wonderful and unforgettable moments of the Global Forum in the past 15 years through photos. During the event, the members of Situation and Policy group and the students from Zhuhai campus were divided into four groups to discuss international hot topics such as Maradona and Argentina, the COVID-19 pandemic, Japan and the signing of RCEP agreement, and the conflict in the Naka region from the perspective of history and reality.
During the exhibition unveiled the "Top 10 Global Figures of 2020" selected by BNU students, and conducted interactive sessions of current affairs knowledge, which could help to guide students to pay attention to domestic and international current affairs and broaden their international visions through the game.
The News Today Global Forum has been a special activity launched by the School of History based on the "Situation and Policy" group since 2006. In the event, students independently choose the topic of domestic and international current affairs, and invite experts and scholars from the School of History to make professional comments. Over the past fifteen years, 99 speakers have presented on the Global Forum, and students from 14 grades have presented over 48 times during the Student in the Classroom sessions. The Global Forum has broadened students' horizons and cultivated teamwork skills, which has had a wide impact on BNU and other universities in Beijing.