Calligraphy, tea and Hanfu: Chinese traditional culture experience course was held
Article source: Office of International Exchange and Cooperation | Editor: Chen Xinyang | Release date: 2020-12-10 | Clicks:
From November 21st to December 5th, a series of experience courses on Chinese traditional culture was held, including Chinese calligraphy course, Chinese tea course and Chinese Hanfu course.
With teachers' guidance, students who signed up for the courses approached the Chinese calligraphy culture and experienced the interaction between Chinese characters and calligraphy; they experienced the spiritual realm reflected in the Chinese tea ceremony; and they also experienced the humanistic spirit inherited by Hanfu.
On November 21st, the first class, Chinese calligraphy course began at Beijing Normal University. Chinese calligraphy has a long history and a unique cultural code is hidden in the long years of the evolution of Chinese civilization. Calligraphy is not only an art of writing, it is also closely related to Chinese language, painting, history, etc., and it highlights the spirit of the writer. The students tried to leave their first calligraphy works on Xuan paper and left with precious memories.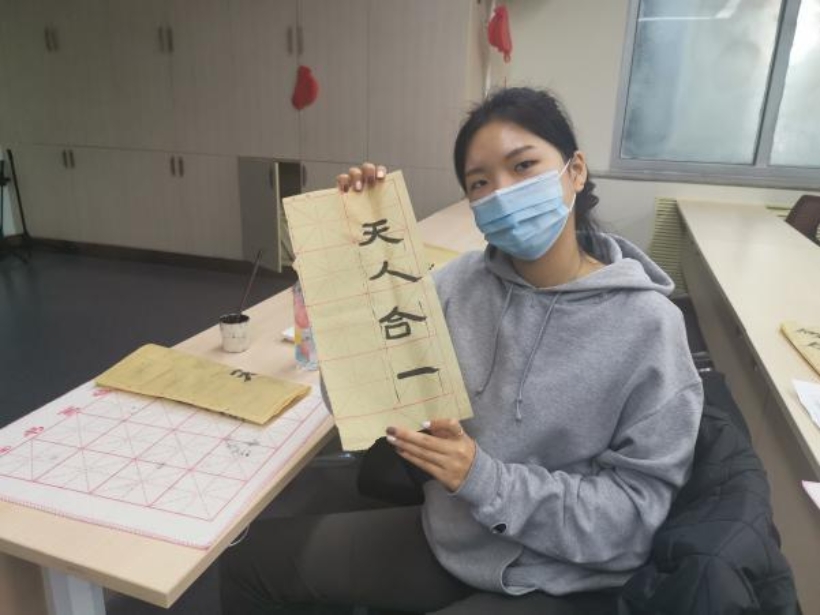 On the morning of November28, the Tea Art Experience class was held. Teacher Ji Xiaoan led the students to appreciate the charm of the Chinese tea culture. Teacher Ji first introduced the historical origin and development of the Chinese tea art and explained its spiritual connotation. Afterwards, under the guidance of the teacher, the students learned about tea art equipment, tea art etiquette, and various methods of drinking and making tea. The Chinese Tea Art Experience class ended in a warm and peaceful atmosphere. The students learned a lot about tea and made friends while drinking tea. After the class, some students said that the activity was "interesting and full of knowledge".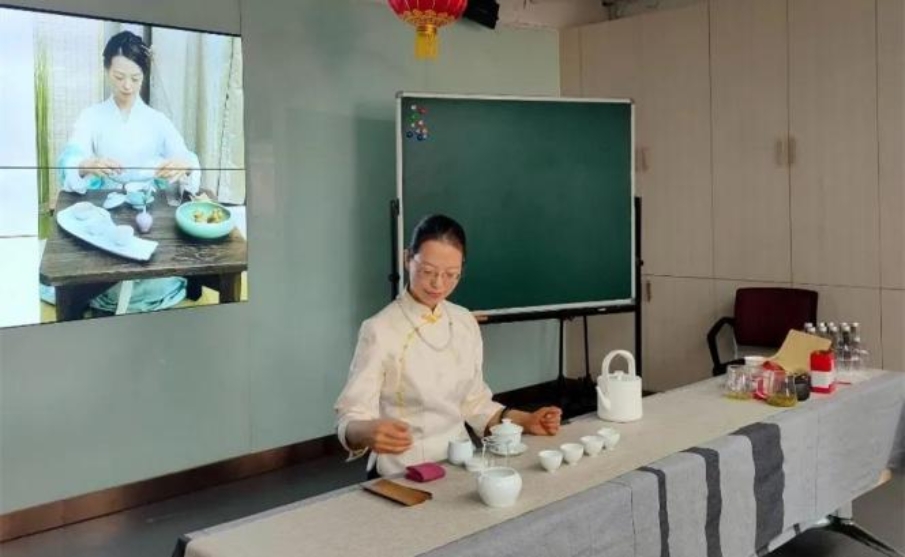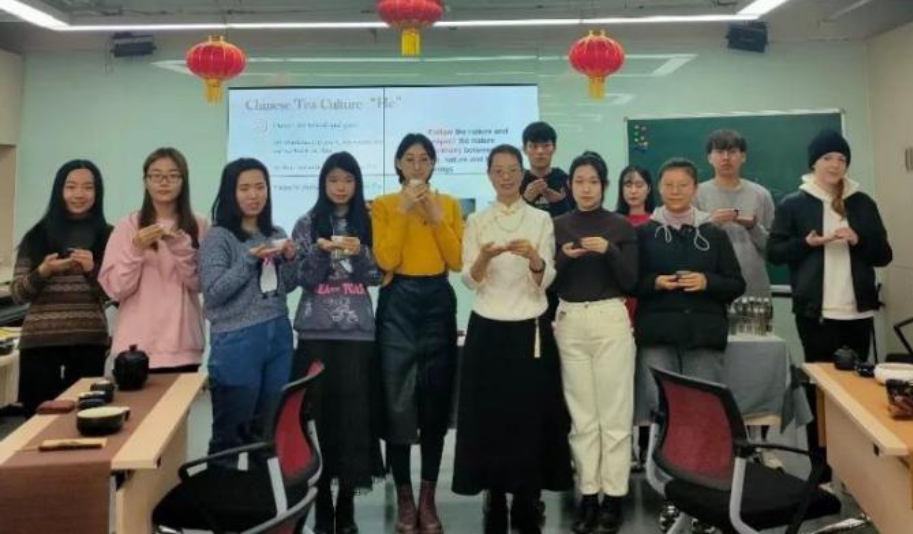 On the morning of December 5, Traditional etiquette and garment (Hanfu) experience class was successfully held. Teacher Ji Xiaoan led the students to appreciate the cultural connotation of Hanfu. Teacher Ji introduced the characteristics of Hanfu in different historical periods, and invited them to wear their favorite costumes. Ji also introduced proper posture and motions when wearing Hanfu.