Team BNU won 1st prize in 2020 China Undergraduate Physics Tournament
Article source: Department of Physics | Editor: Xu Zihan | Release date: 2020-11-06 | Clicks:
As the 12th in the overall ranking, Team BNU won the first prize in the 11th China Undergraduate Physics Tournament (CUPT), one of the first-notch competitions for undergraduates in China. Han Runze, Zhang Wenting, Zhang Mengyue, Feng Yichen and Li Jiahong – the five undergraduates from the Department of Physics composed the team.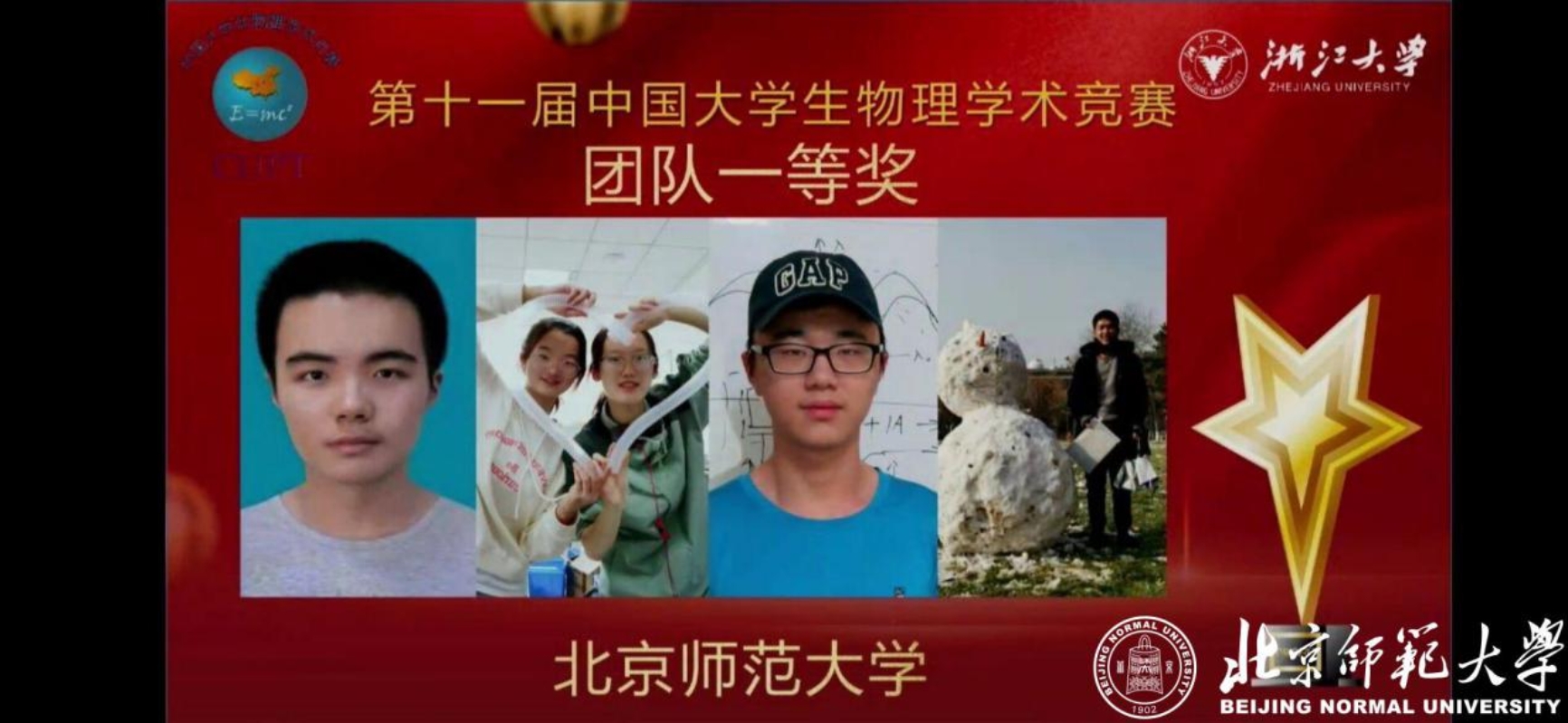 Due to the pandemic, the tournament was held online from October 16th to 18th, undertaken by Zhejiang University. During the summer vacation, members of Team BNU endeavored to overcome difficulties, solved a majority of the problems and achieved phased results. Having returned to school, the members perfected some of the experiments with the laboratory facilities. They simulated experiments both online and offline for several times, and polished up their presentation.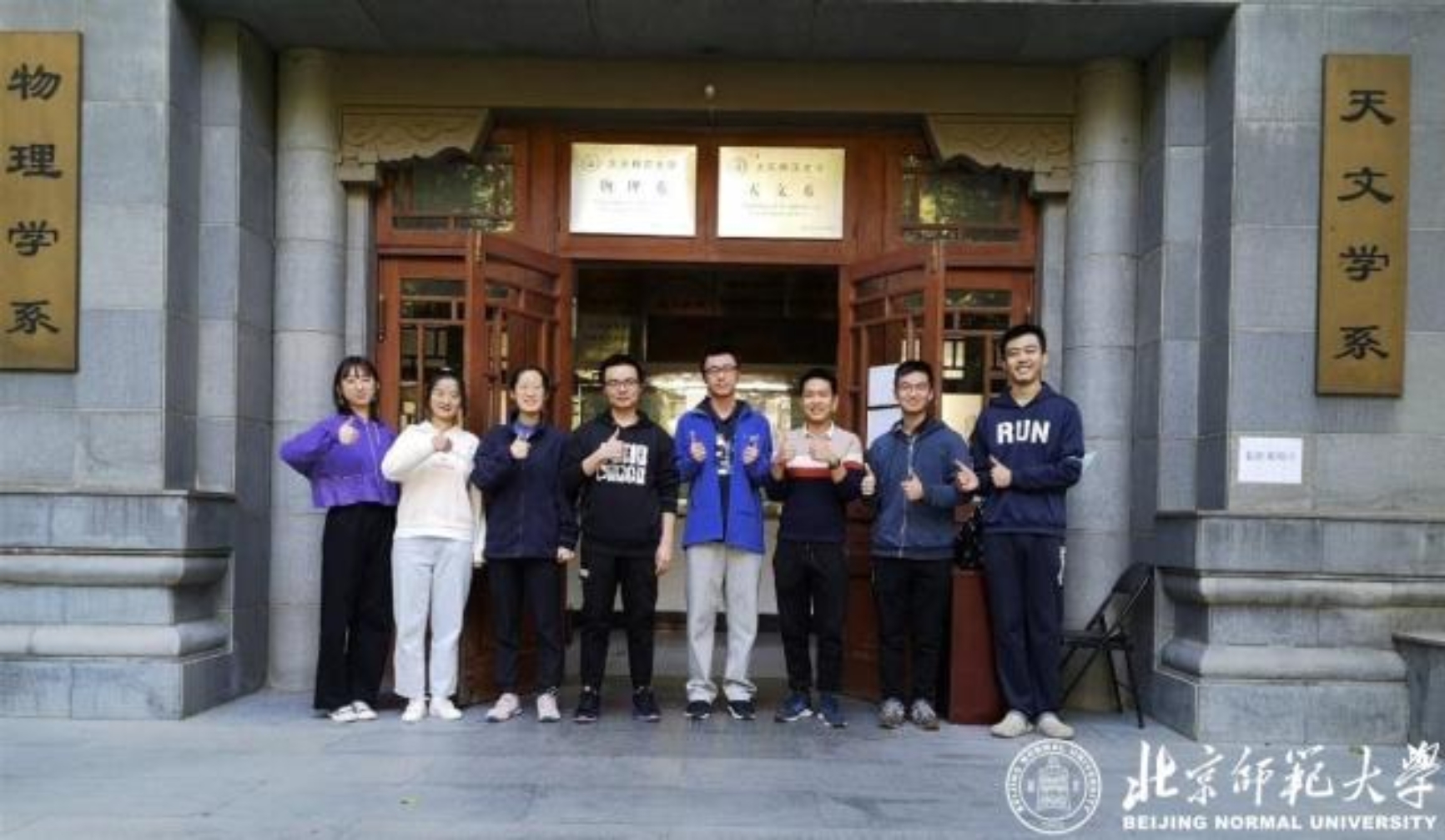 On the evening of October 16th starts the tournament. After a shaky start, the team learned a lesson. On the 17th, Team BNU won three games in a row, morale greatly boosted. On the morning of the 18th, the team continued with their inexorable streak and obtained another victory. In the five competitions, Team BNU won a total score of 196.5, ranking the 12th out of 63 universities, and finally won the first prize.