THE Asia University Rankings 2020: BNU ranked 45th
Article source: timeshighereducation.com;Office of Development and Planning | Release date: 2020-06-04 | Clicks:
On June 3, the Times Higher Education released Asia University Rankings 2020.
Beijing Normal University participated the ranking for the first time, and ranked 45th in Asia and 12th in Chinese Mainland.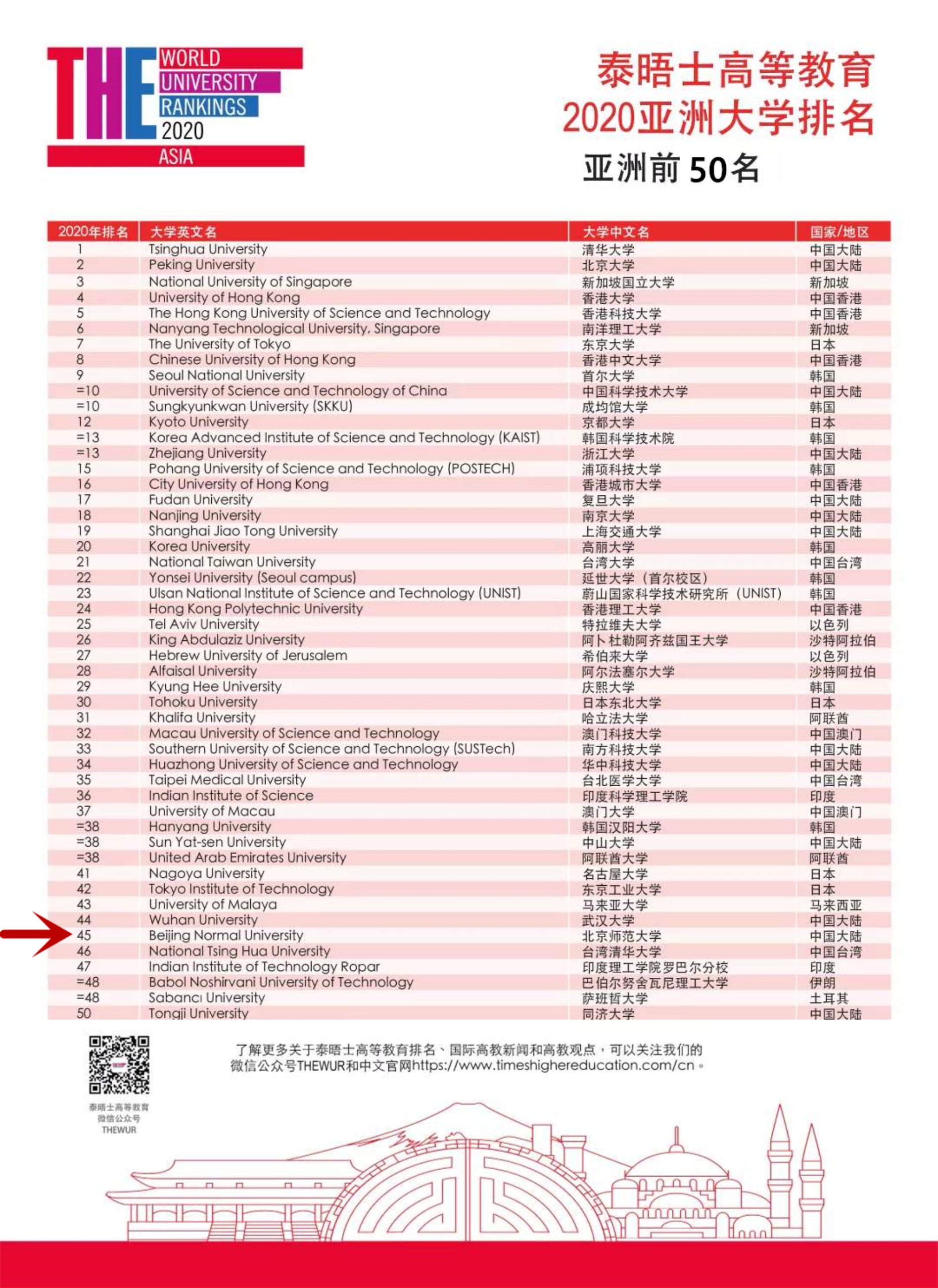 The 2020 ranking includes just under 500 universities from 30 territories.
The Times Higher Education Asia University Rankings 2020 use the same 13 performance indicators as the THE World University Rankings, but they are recalibrated to reflect the attributes of Asia's institutions.