Spanish Vlogger Defends China Against Malicious Netizens
Article source: Chinaculture.org | Author: Gu Xin | Release date: 2020-02-08 | Clicks:

O
fficial Facebook account of China Culture shared Sirerol's video on its page, attracting more than 12,000 views. [Photo/Facebook account of China Culture]
A Spanish vlogger refuted false views on the coronavirus outbreak, denouncing malicious actions taken by internet users abroad and those who are profiting from stirring unnecessary fear among the public.
In a video released by Noel Sirerol on Feb 1, who goes by the web username Noel.Sunuoyi on Chinese social media, Sirerol slashed ill-willed comments, adding they were misguided by false information.
"Many of these comments are based on fake information that has spread over social media. False news on the breakout is everywhere to stir up fear," Sirerol said in his video, How Do Foreign Netizens View the Wuhan Epidemic? Foreign Youth Resent Keyboard Men with Fury, which has been viewed nearly 60,000 times on YouTube and more than 205,000 times on bilibili.com, a mainstream video viewing platform in China. It was also referenced in coverage on the outbreak by lavanguardia.com, a major news agency in Spain.
"I made this video because there was a lot of untrue coverage on the epidemic, causing panic and even racism against Chinese. I wanted to tell the world what is truly happening in China," Sirerol said as he reflected on his original intension during an interview with China Daily website.
A screen capture of Spanish vlogger Noel Sirerol's YouTube account. [Photo/Noel Sirerol's YouTube account]
In the video, Sirerol decried some of the ill-intended comments out of unfamiliarity with the truth, saying he could not disagree more. To him, false information and threads are "making people scared, and they delivered the result."
One comment read, "Only Chinese people would eat these animals. We discriminate against them for this, and they are unhappy about it."
"In Spain, we eat rabbits, but rabbits are pets in the US. Why don't you ask what the Indians think about you consuming beef? Or the Arabs about you eating pork? Many countries don't eat what is consumed in Latin America. What's more, these things that you see on the internet, the videos and photos, only tell the story of a very small group of people. They cannot represent China as a whole. You can't smear a country with just one video. It's equivalent to saying that if your cousin is a criminal, your entire family are all criminals. It's the same thing here. China has 1.4 billion people. You can't say that these 1.4 billion people all eat these things!" Sirerol responded in his video.
Another comment read: "Wow! Don't buy a Huawei cell phone, hahahahahaha, they've got viruses!"
"First, the virus can live for only three hours after it leaves the human body. Then, it will die. Second, you are targeting against 'Made in China'. Everything around you is made in China. 80% of the world's technological products are made in China. You can say that there is 'Made in China' everywhere in the world. If you don't like it, go to Mars," Sirerol retorted.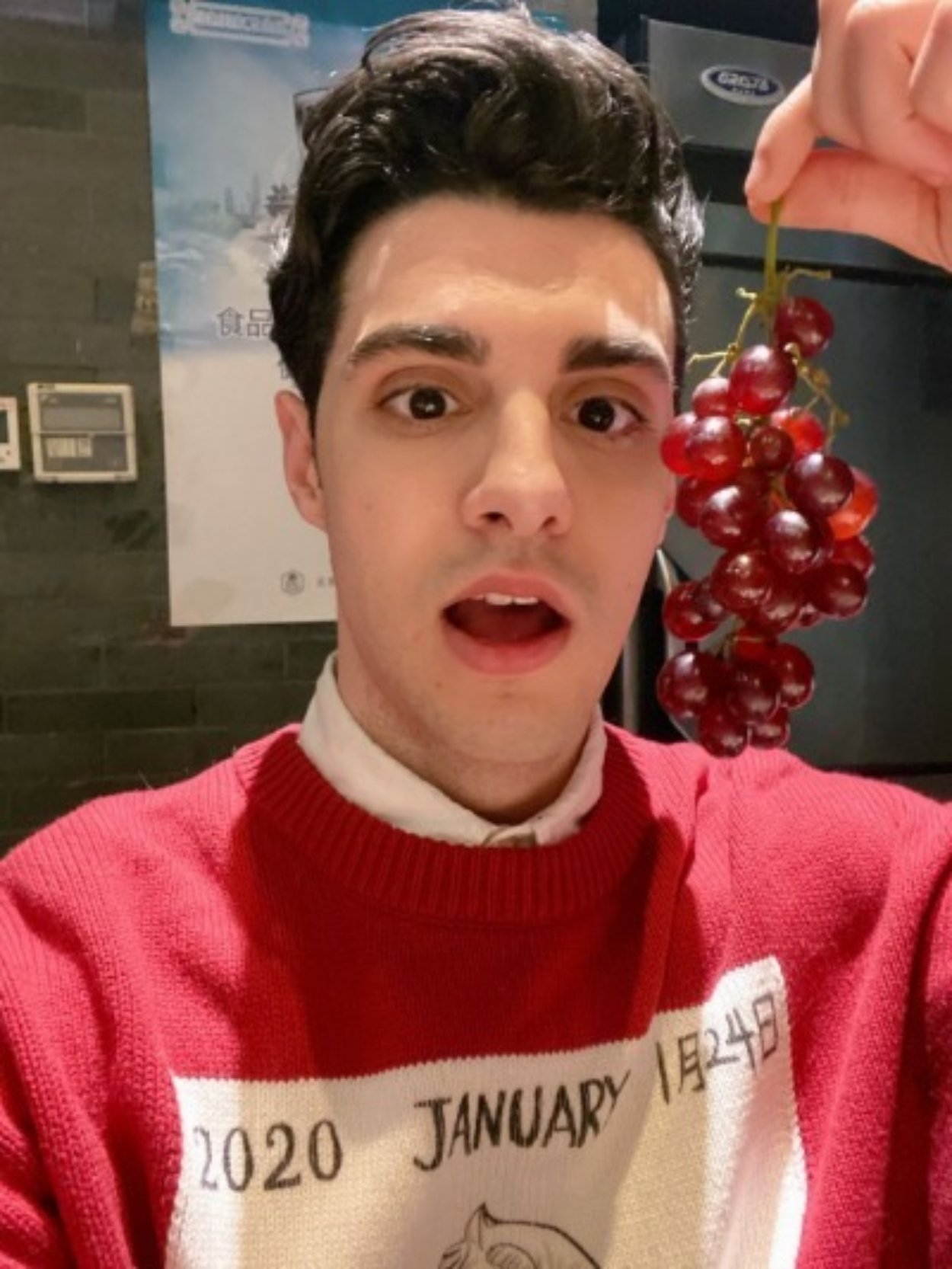 Spanish vlogger Noel Sirerol. [Photo provided to China Daily]
Sirerol's retorts were widely heard.
"I totally agree with him! We should share (this video) more. Let us look at how fast the Chinese government is responding to this epidemic. Big hugs, I'm with the Chinese people! Kisses from Mexico!" commented user Sab Leal Gamas under the repost of Sirerol's video by China Culture Center in Mexico.
"What's scary is not the virus, but how we choose to face it. This is a plague, but no one intended for it to occur, the result is people slandering and defaming each other. These people should take a good look at the video," wrote user Josafina Escalera Gomez.
"This is really something out of a horror film. Praying for the world and especially China right now," said user xxodanielle.
"I cannot agree more. There are lots of people who are far away from the truth who are pointing fingers at the innocent. Before blaming others, look at yourself first," criticized user Angeles Gaona.
Chinese netizens also agreed with Sirerol's views.
"When faced with viruses, you and I are on the same side. China is fighting the virus under huge economic losses. We are taking responsible actions for the people of the world, so please give China some time and allow it more confidence. You may dislike or hate China, but don't mistreat an injured person, because we have been working hard," commented Chinese user Luoqi Wanghong.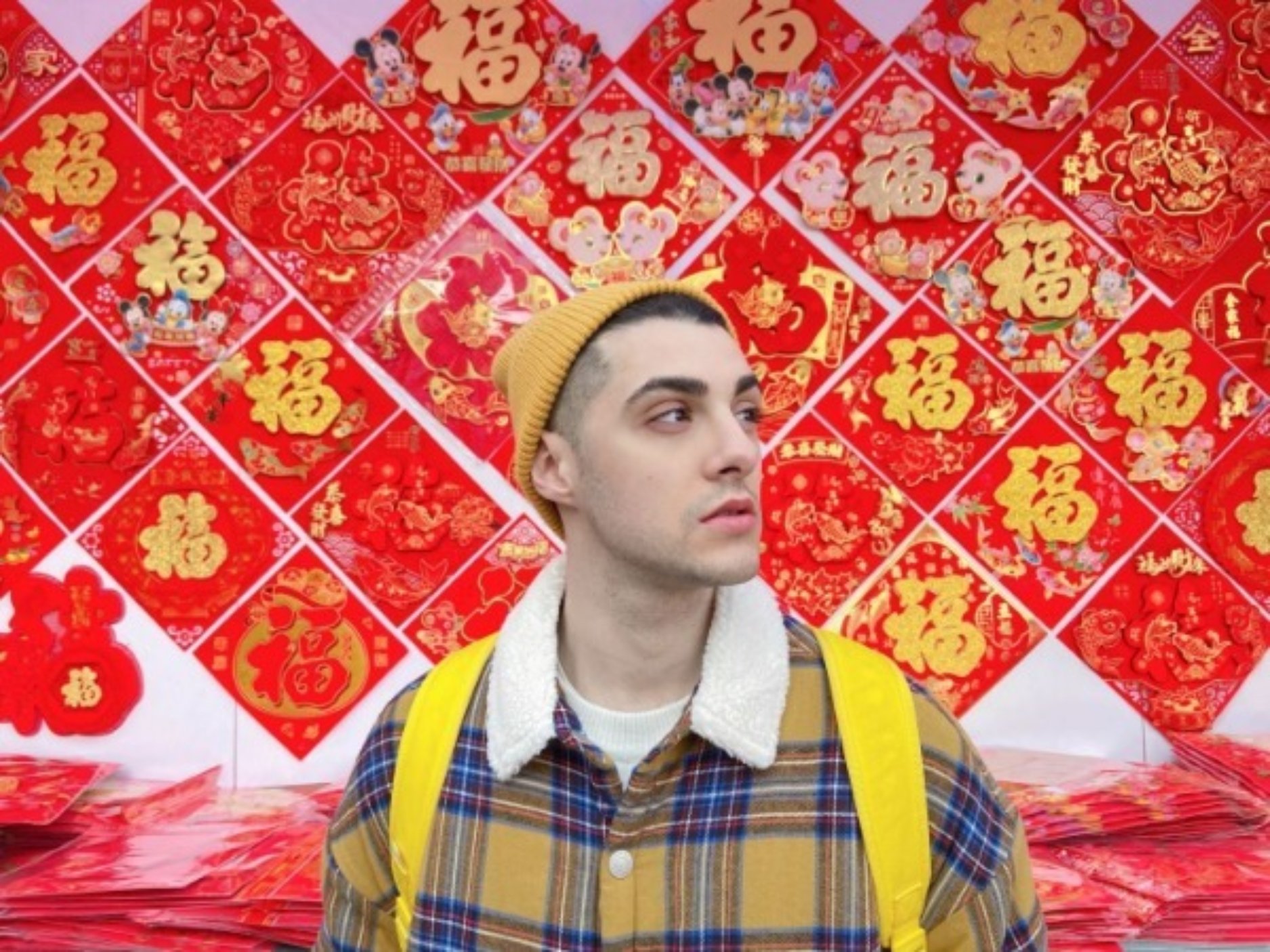 Spanish vlogger Noel Sirerol. [Photo provided to China Daily]
Sirerol himself received many direct messages thanking him for his action to spread the truth about China.
"Many users in Spain and Latin America have messaged me, saying they have more confidence that China can beat the disease, and some expressed the will to donate."
But responses have not been all positive.
"I also got many replies from Chinese living abroad. They have been subjected to racism because of the pneumonia and are deeply saddened. I wrote back, hoping they could be brave and not lower their heads at racist discrimination," Sirerol said.
In the video, Sirerol also praised the effort of Chinese media in spreading the message, and the public for responding in a timely manner.
"Newspapers, television, social media are covering the importance of the incident, raising public awareness, calling for the public to take preventative actions. This has been effective; everybody is protecting themselves.
"Now in China, everybody is working together to combat the pneumonia. In Beijing, everybody is wearing masks, everybody is fully equipped," Sirerol added.
Sirerol strongly advised the public to not trust all of the comments on the internet. "Many rumors have been refuted by official sources, with enough data to back them. If you want the latest news, which is a good thing to stay informed, go to reliable and official sources," Sirerol said.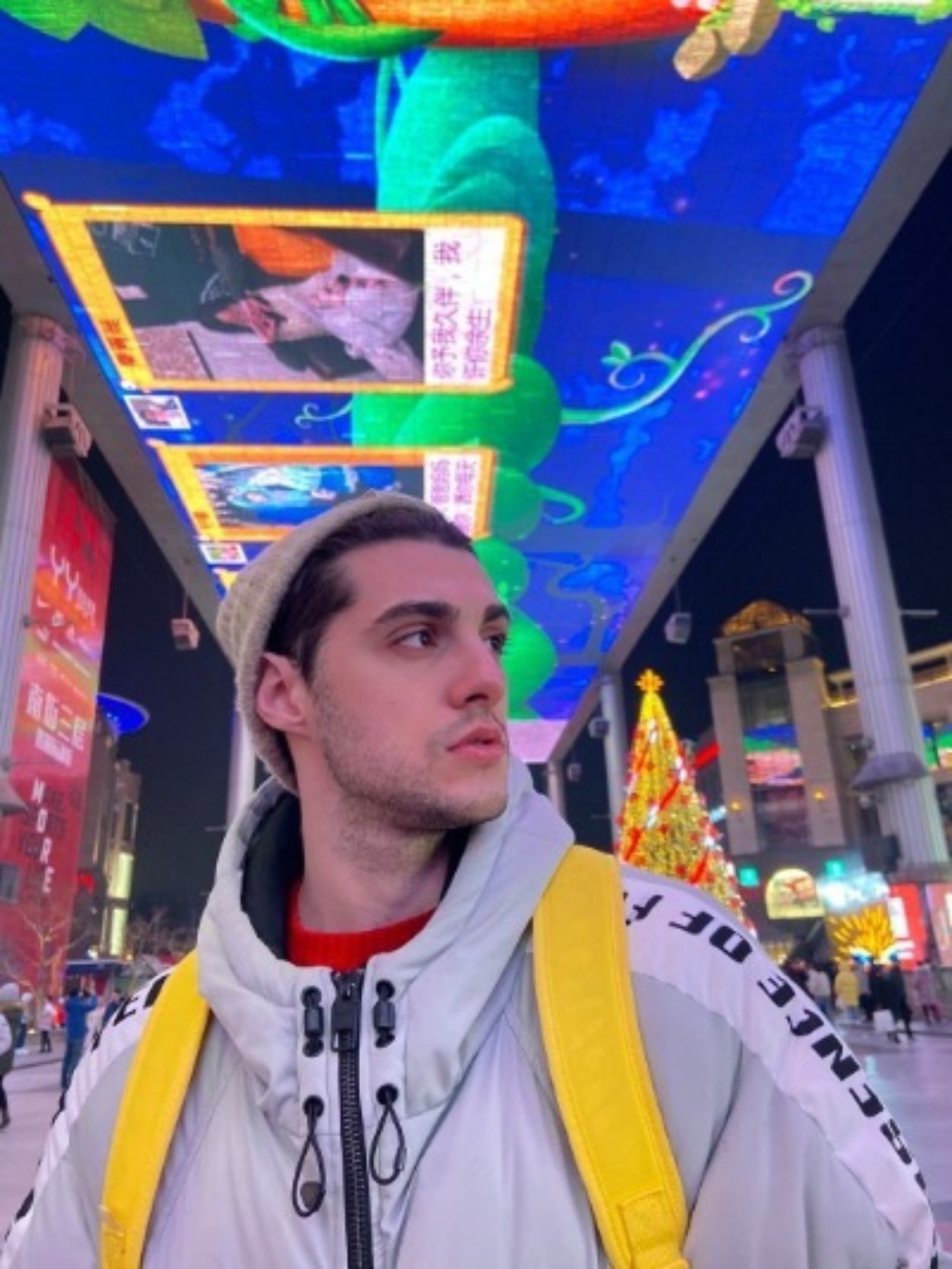 Spanish vlogger Noel Sirerol. [Photo provided to China Daily]
Sirerol, who was born in 1995, is studying Chinese at Beijing Normal University for one year under Spain's national scholarship. Prior to this, he was studying at Spain's Universitat Autònoma de Barcelona.
"I came to China because I wanted to see China with my own eyes, and to understand China," the East Asian studies major added.
He started posting videos on his experiences on learning Chinese in July 2018, and later on living and studying in China.
"Some foreign netizens are biased, and Chinese netizens tell me it is hard to change. But to me, we still need to face the challenge. Day after day, there will be changes! I hope my videos can show how beautiful China is, and how kind the Chinese are," Sirerol commented.
"I actually am very lucky and proud, lucky that I have learned this language, and proud that I am studying in this country."
https://www.chinadaily.com.cn/a/202002/05/WS5e3a125ca310128217274ef4_1.html