BNU International Students Honored in Essay Contest
Article source: Chinese Language and Culture College; Chinadaily | Release date 2020-01-03

On December 20, the awards ceremony of the 3rd "My Beautiful Encounter with China" Essay Competition for international students in China and alumni of Chinese universities was held by Chinese Service Center for Scholarly Exchange (CSCSE), authorized by the Ministry of Education.
5 students from Chinese Language and Culture College of Beijing Normal University were honored in the contest.

The competition was launched aiming to explore the perceptions and insights about today's China from the perspective of international students and to celebrate the 70th anniversary of the founding of the People's Republic of China.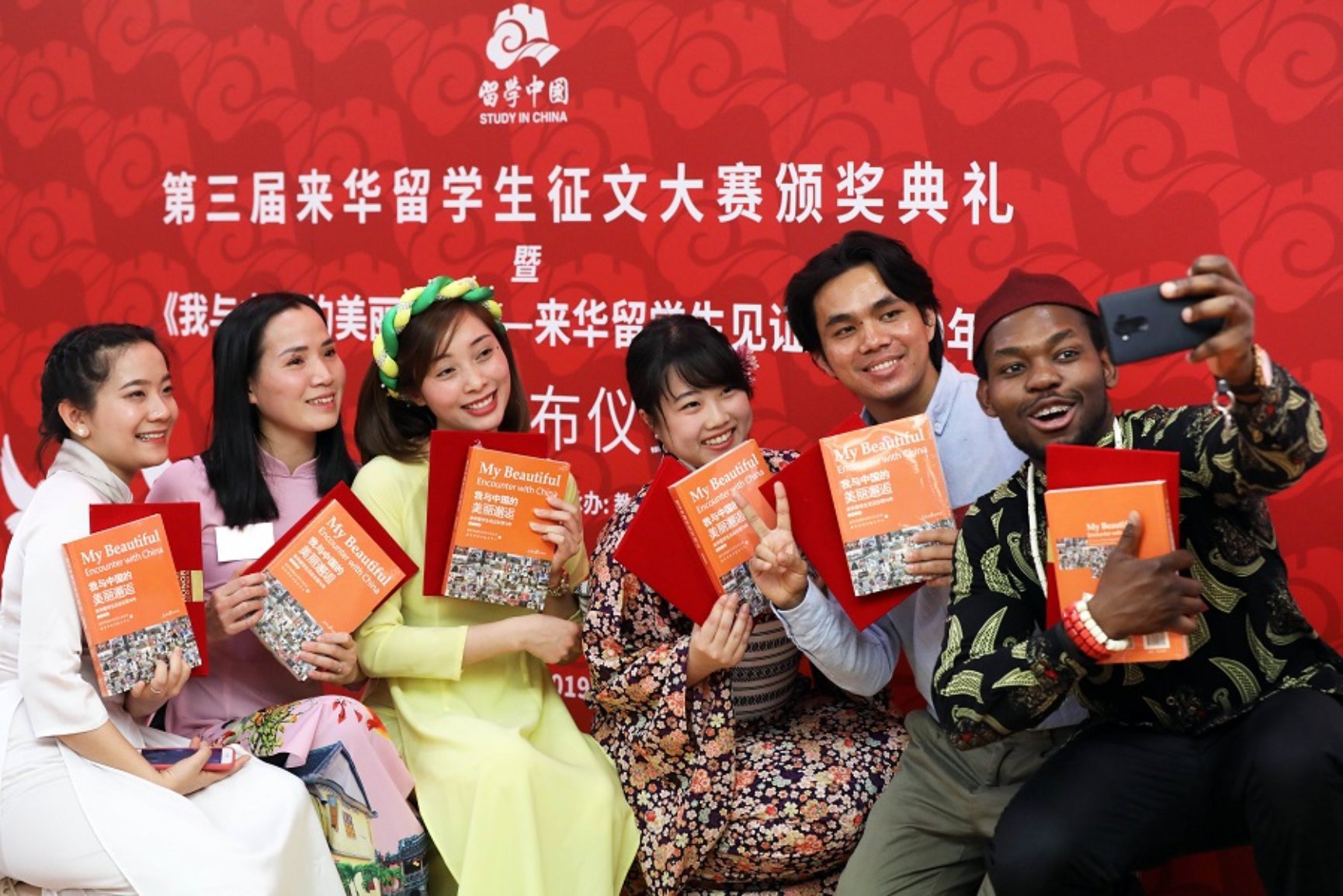 [Photo by Zhu Xingxin/chinadaily.com.cn]
Participants from more than 100 countries have sent over 670 essays to compete since May. The selected essays are compiled into a book commemorating the contest, My Beautiful Encounter with China.