10th Beijing International Students' Night was Held
Article source: Office of International Exchange and Cooperation | Release date: 2019-12-17 | Clicks: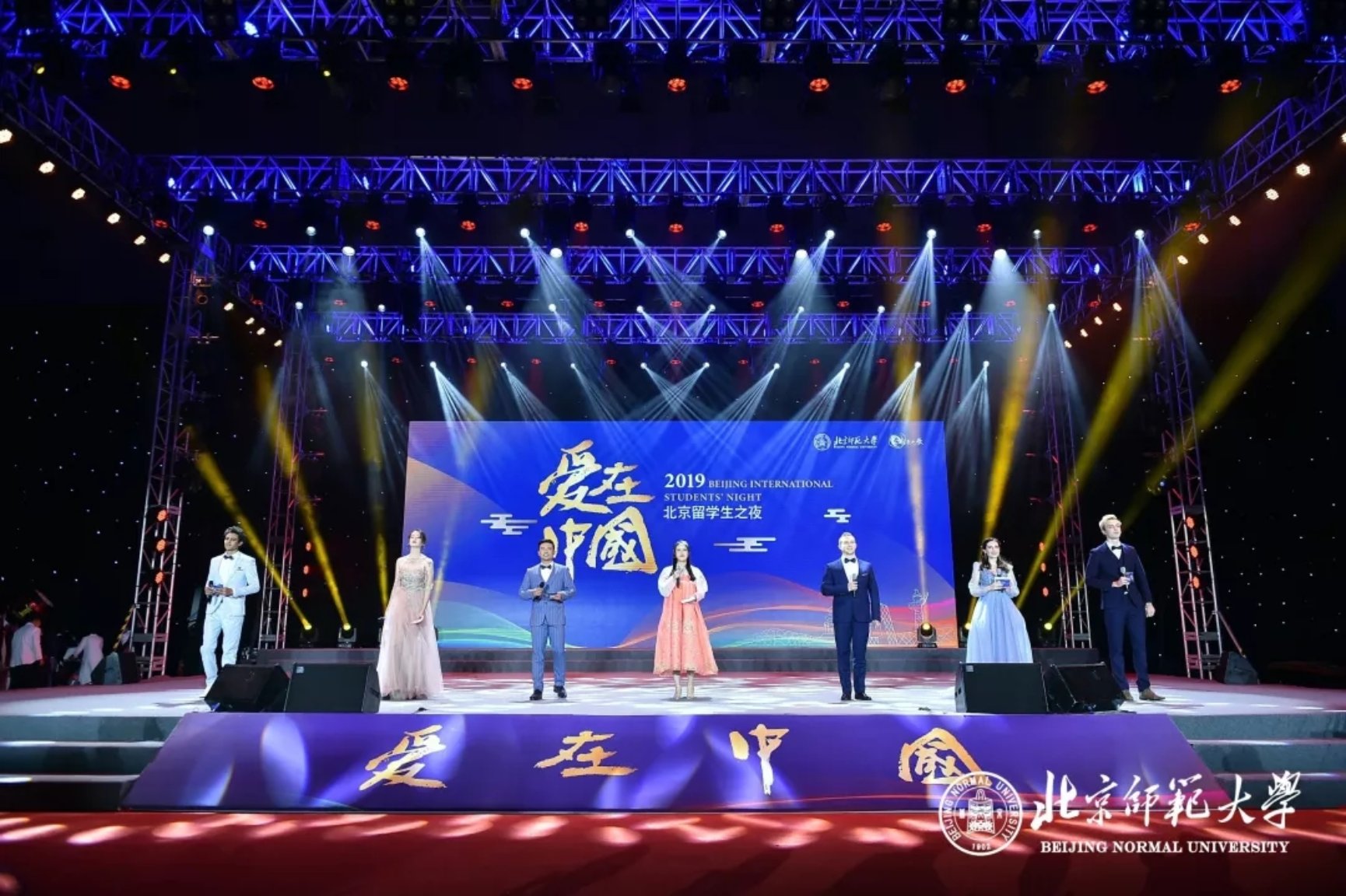 December 15 evening, Beijing Normal University held the 10th literary and artistic "Song of Togetherness"—Beijing International Students' Night, tagged "LOVIN' China", at Qiu Jiduan Gym.

Distinguished guests who joined this event include Mr. Du Kewei, Director of the China Centre for International People-to-People Exchange, Ministry of Education; Mr. Li Hai, Deputy Director of the Department of International Cooperation and Exchanges; Mr. Huang Kan, Deputy Director of Beijing Municipal Education Commission; Mr. Hu Ziyuan, Director of Tests and Scholarships Office, Confucius Institute; Ms. Chen Lin, Director of China Affairs Office, China Scholarship Council; Mr. Zong Huawei, Director of UNESCO Commission; and Professor Zhou Zuoyu, Vice President of Beijing Normal University.
This year's Beijing International Students' Night was divided in three parts: One World, Profound Affections and LOVIN' China.
The gala was opened by the drum show Edifier, performed by the BNU 24 Solar Term Drums Team with an overwhelming cultural charm.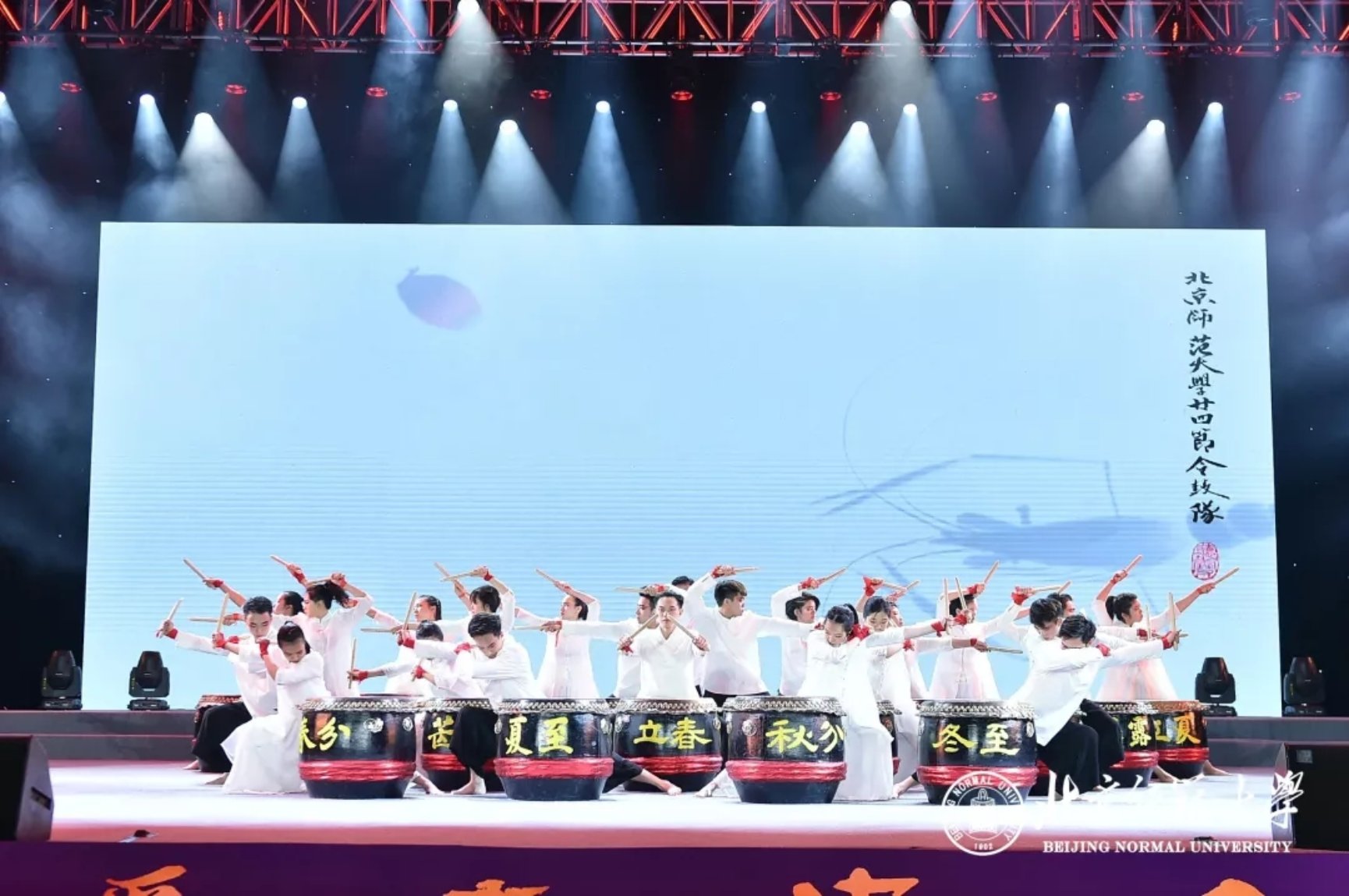 Nepalese dance Relly Mai, Russian dance Magical Winter Tune, Japanese dance Yosakoi Shin, Pakistani dance The Colours of Pakistan, Mongolian dance Descendant of Chinggis Khan and African dance The Spirit of Africa, all showed authentic traditional dances from countries and regions all over the world.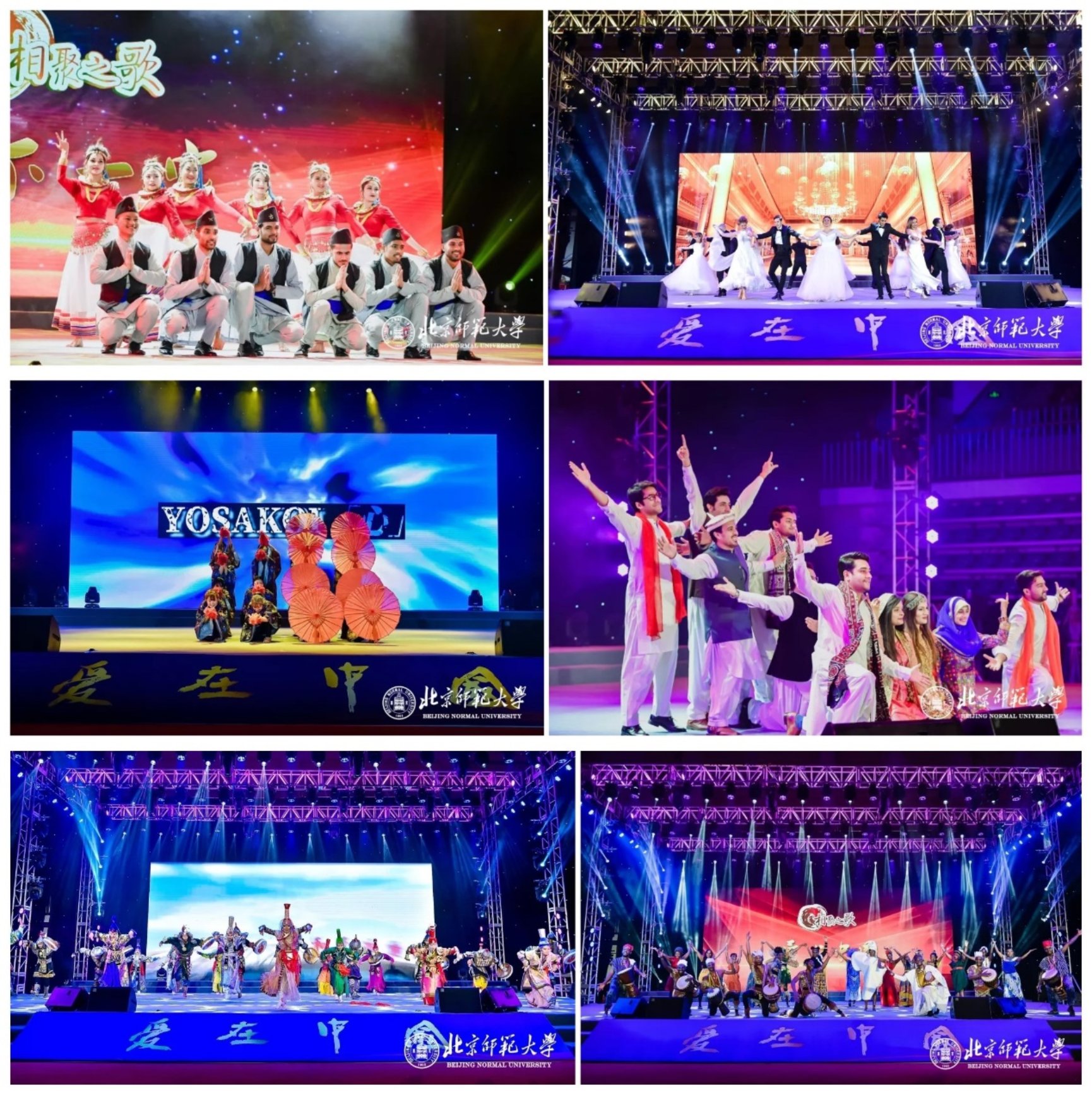 Songs combo combining four Chinese, English and French hit songs lit up the audience's passions. Korean dance The Moment of Climax combined with traditional fan dance, taekwondo and modern hip-hop dance, the song Silk Road Young Love China sung by seven singers from the Silk Road countries along with roller skaters waving fluorescent belt in their hands, showed us the youthful style of international students at BNU.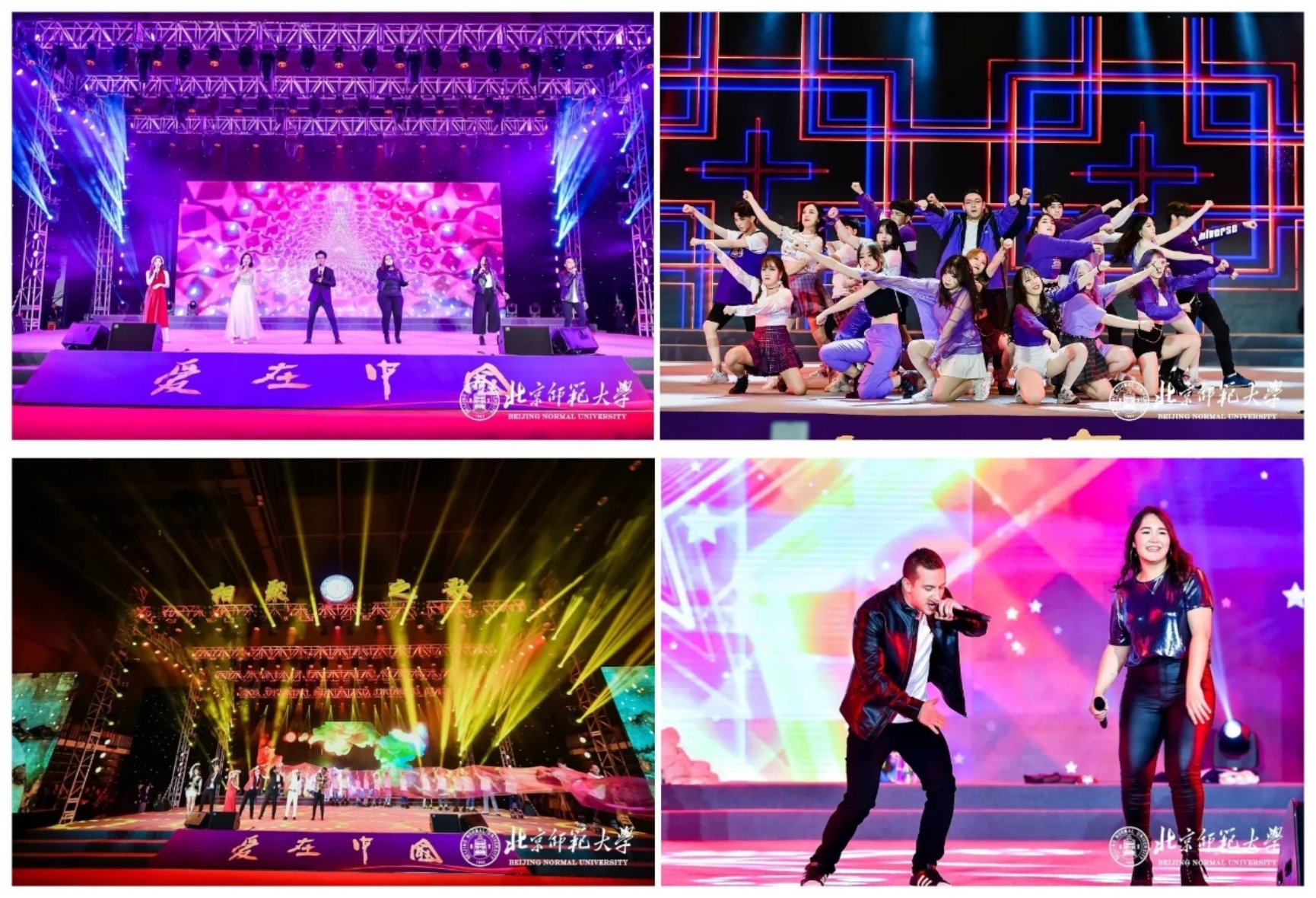 Another shining point of the gala was the combination of Chinese and western cultures. Peking Opera Yang Silang Visits His Mother: At the Palace Cast, Zheng Ensemble Jasmine Flower, Chinese Martial Arts Performance The Soul of Chinese Lion Dancing and Martial Arts, and Crosstalk Five Senses performed by Chinese and international students all together showed us the new era of the Chinese traditional culture.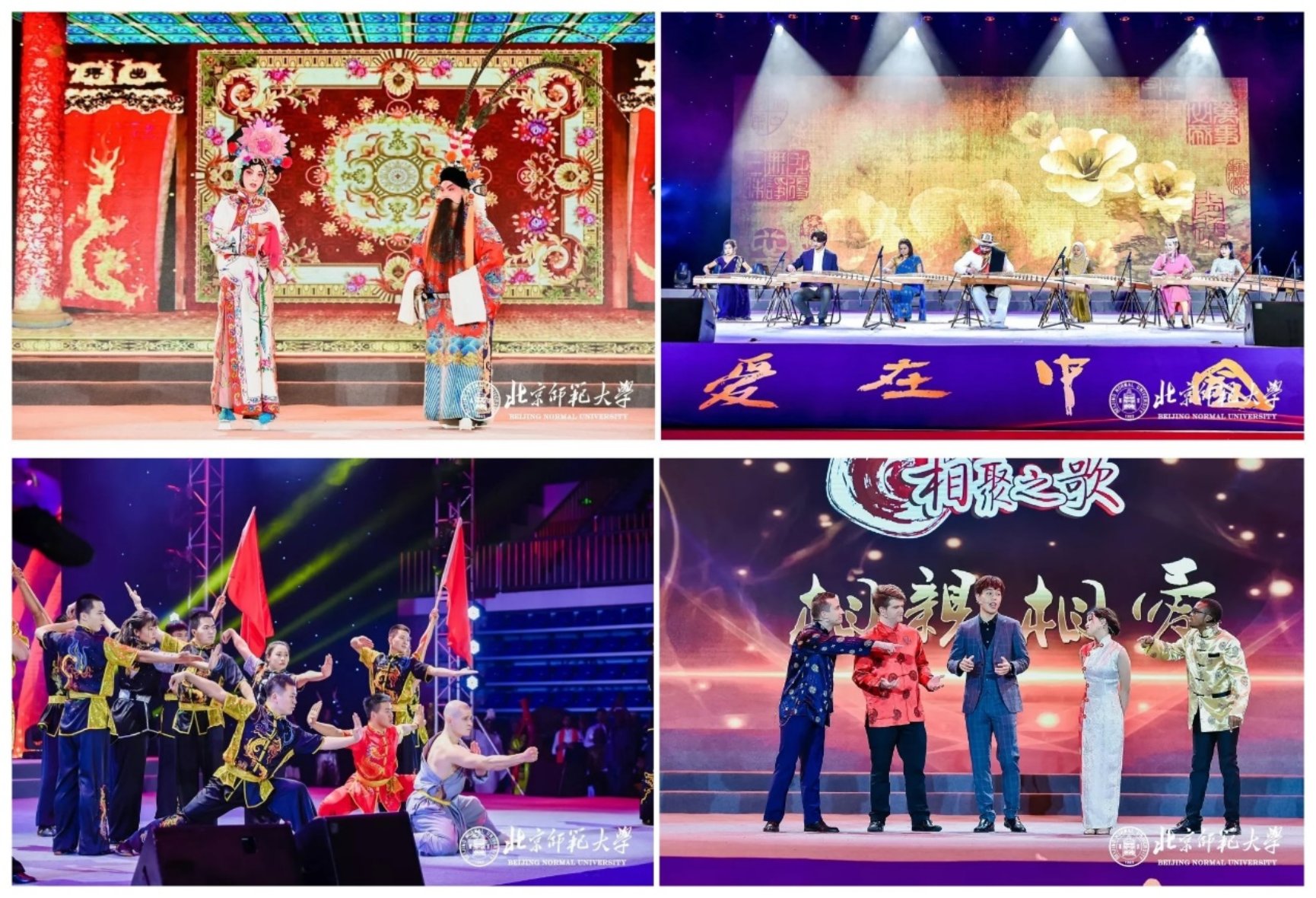 The gala was brought to climax by the hip-hop show Let's Dance, performed by the BNU international students dance club. Their brilliant dance moves gave overwhelming impression to the audience.

This year's Beijing International Students' Night came to the end with the ensemble We Are the World and I Love You, China.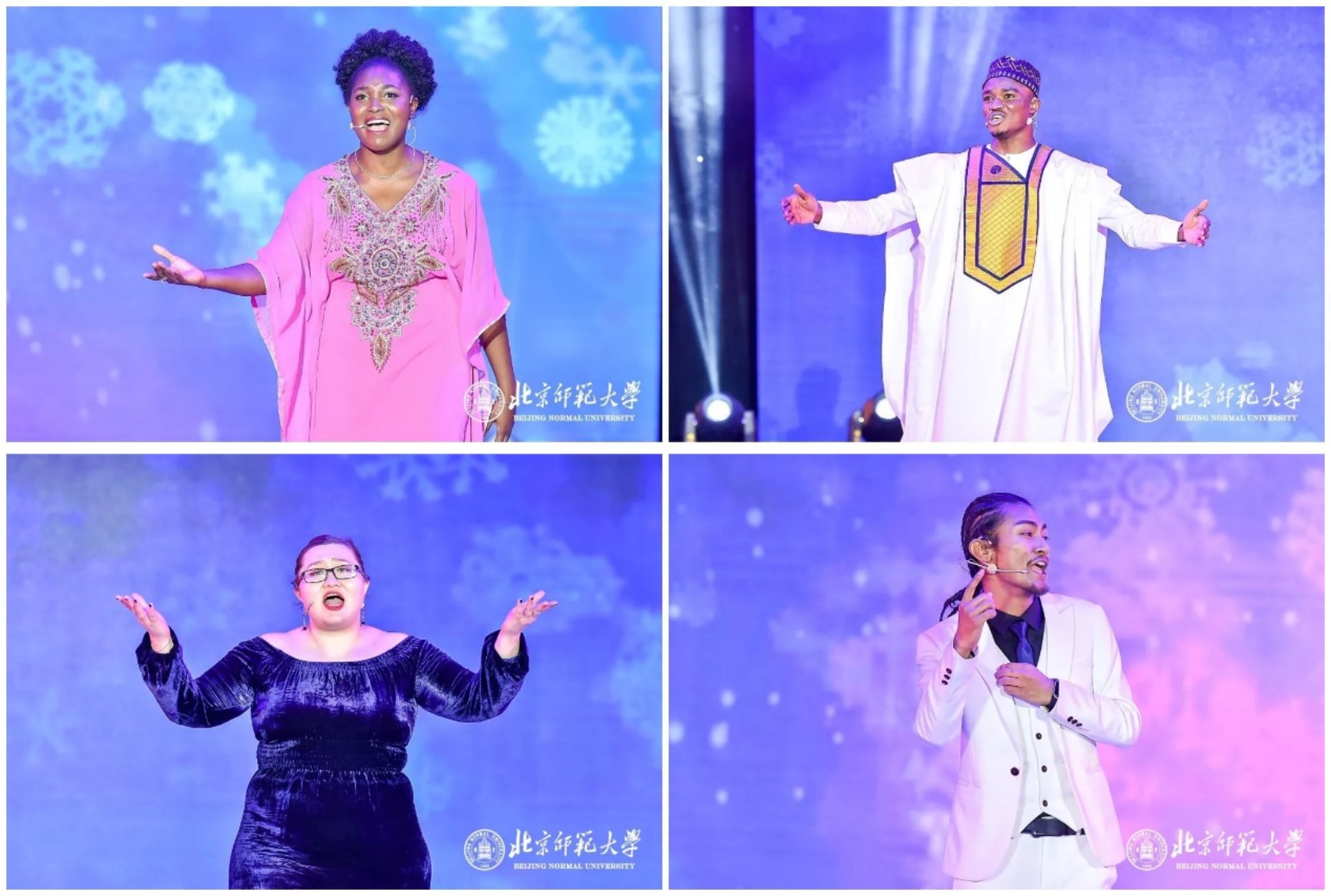 This year, 193 international students from 38 countries and regions gathered at Beijing Normal University to sing and dance for love, and celebrate Beijing International Students' Night's tenth year anniversary together.

In a blink of an eye, "Beijing International Students' Night" has gone through ten years. It has witnessed the development of international education in China in the past ten years, as well as achievements of the school's international development. Now, it is not only an important platform to showcase the style of foreign students in Beijing and enrich BNU's campus culture, but also an unforgettable memory about love and friendship for Chinese and foreign students.