Artificial Intelligence Gets Own Classes at BNU Zhuhai
Article source: China Daily Guangdong | Release date: 2019-07-23 | Clicks:
Beijing Normal University Zhuhai added the School of Artificial Intelligence to 14 schools at its Tangjiawan campus during an unveiling ceremony on July 12.
The college will cultivate innovative, high-quality, and applied talents with practical research projects. High-quality resources of Zhuhai, Hong Kong, and Macao in education and other AI-related fields will be tapped. Furthermore, school-enterprise cooperation and integration of production, education, and research will be encouraged.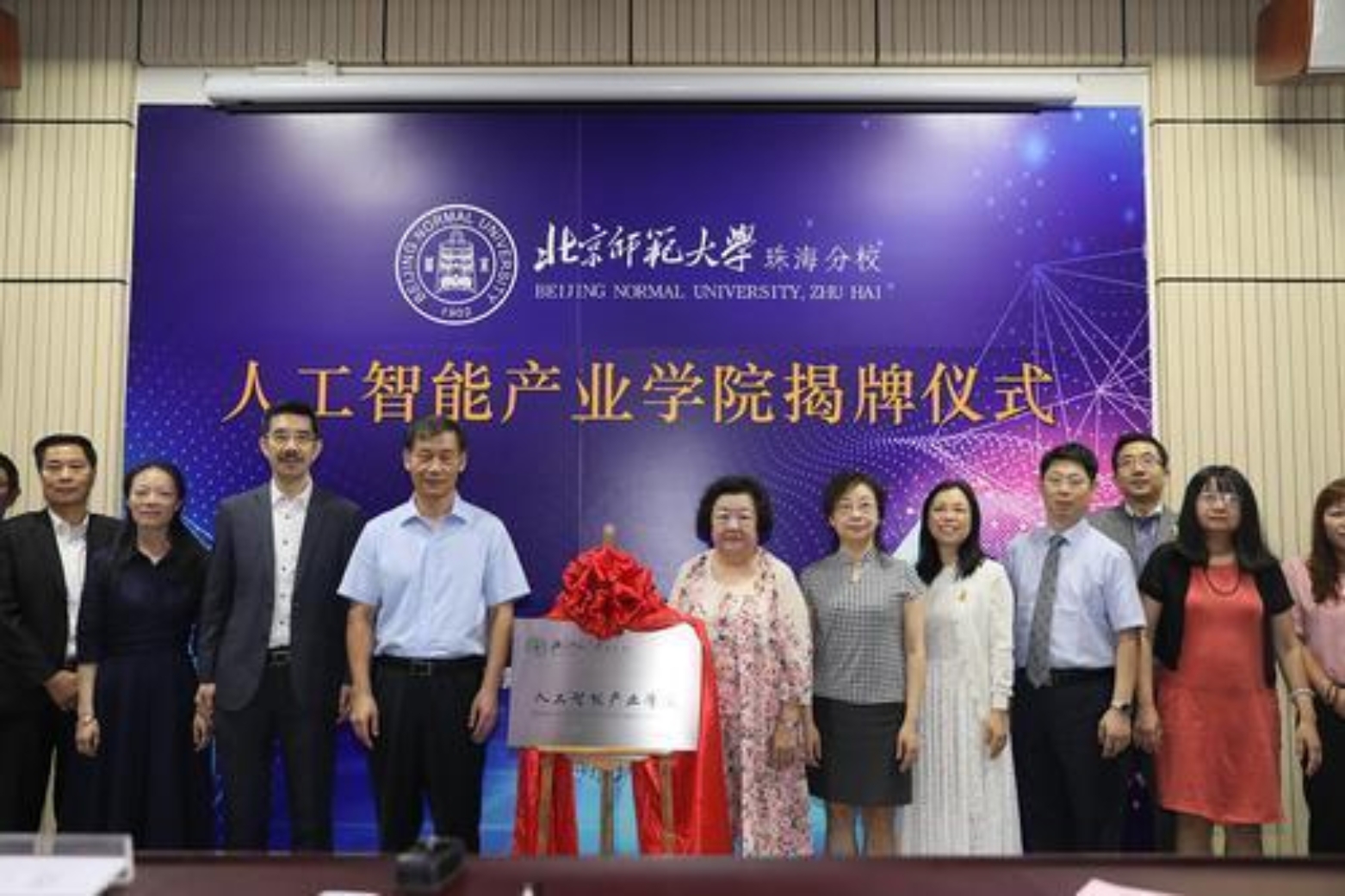 Unveiling ceremony [Photo by Wu Changfu / Zhuhai Daily]
In 2018, Zhuhai's AI business earned nearly 1 billion yuan ($145 million) in revenue, an increase of 148.2 percent. The industry covers a wide spectrum ranging from intelligent hardware and software to intelligent robots, smart vehicles, intelligent terminals and the like. Also within the scope are smart factories, "AI +" manufacturing, and other application services.
The Zhuhai Software Industry Association, Zhuhai Computer Federation, and Macau Computer Chamber of Commerce Association are partners in the undertaking, as is a Hong Kong childhood education subsidiary of Top Spring International Holdings, a real estate developer.
Xu Qingyun, president of Beijing Normal University Zhuhai, said he hopes the college can support Zhuhai's AI development and contribute its wisdom and strength to industry advances in the Greater Bay Area.
Zhuhai is the second campus of BNU, one of the oldest and most renowned universities in modern China. Beishida, as BNU is known, opened the Zhuhai campus in December 2001. Here, it has schools of Education, Chinese, Design, Real Estate, Government & Law, Arts & Communication, Sports Leisure, Information Technology, Management, Foreign Languages, Franchise Management, Applied Mathematics, Logistics, and Engineering Technology.