BNU STORY | Zheng Xuan: limited hearing, unlimited life
Editor: Xu Zihan | Release date: 2021-01-05 | Clicks: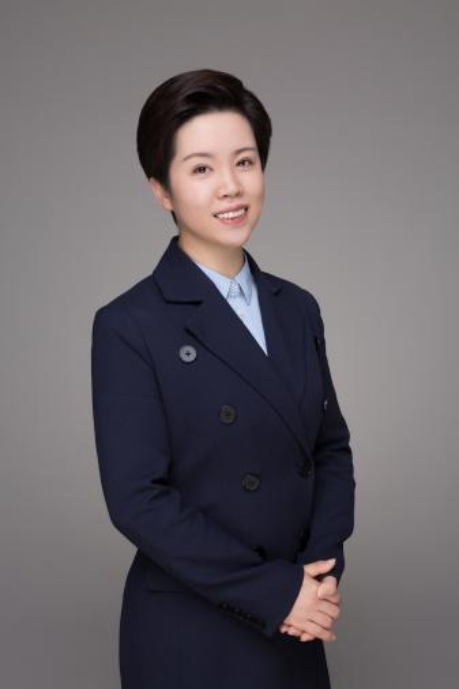 ZHENG Xuan
Professor of Faculty of Education, Beijing Normal University
Deaf when she was two years and a half, she started wearing hearing aids when she was three. Zheng Xuan, a professor at the Faculty of Education, BNU, has won prizes for the national most beautiful teacher, the national model of self-improvement, the national female pacesetter, the national civilized family, the national science and technology woman worker social service and many other honors.
Scene from the 2018 National Most Beautiful Teacher Awards
With perseverance, the deaf can also be brilliant
Four-year-old Zheng Xuan and her mom
When Zheng was two and a half years old, she was deprived of hearing after a cold, leaving only the left ear very weak hearing. Even if she put on a hearing aid, her listening was still far less than normal. To Zheng, a pronunciation might mean months of practice. Nevertheless, Zheng's parents didn't give up on her. After a long and arduous language rehabilitation training, Zheng learned to speak, read, count and draw, just like any other kid.
When she reached school age, her parents insisted on sending her to a regular school. In class, she not only "listened to the class", but also "looked at the class" by fixing her eyes on teachers' lips. She wasn't able to take notes in class, but to transcribe others' notes during the break.
Solid learning resulted in top scores. Zheng entered the key Wuhan Second Middle School of Hubei Province. Her parents wanted her to study science, so that in one day she could quietly do experiments in the laboratory without much communication with others. But Zheng knew that she liked literature, liked expression, liked writing, and insisted on learning arts.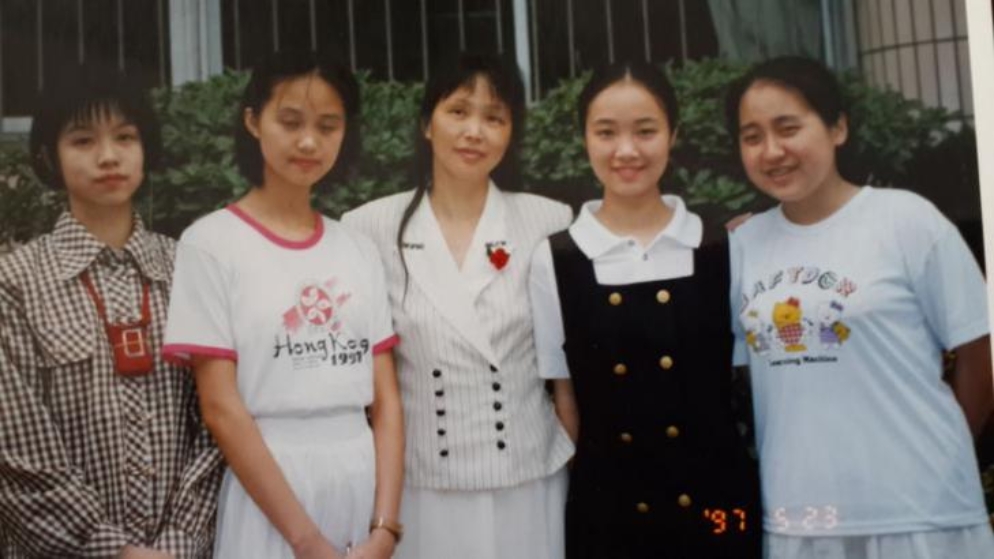 Zheng Xuan (first from left, with hearing aids on his chest) in high school, with her teacher (middle) and classmates
In the last simulated exam, she took the first place in Jiang'an District of Wuhan City. Later in the college entrance examination, she suddenly had a high fever but performed as usual, and finally got admitted to the humanities pilot class of Wuhan University. After graduation, she was successfully guaranteed to the Chinese department of Wuhan University. When at Wuhan University, Zheng, who had been studying among the listening crowd, gradually contacted and integrated into the deaf community and learned sign language. The shared experience gave her a deep affection for the deaf people, and she realized that communication was the biggest obstacle to the group. How to remove this obstacle? Zheng wanted to find it out. Therefore, she entered Fudan University for Ph.D., majoring in linguistics and applied linguistics. She became the first deaf doctor of linguistics in China, under the guidance of Professor Gong Qunhu, the first sign language linguist in China.
Practicing oral English at university
Devoting her life to deaf education
In 2009, at the age of 28, Zheng obtained her doctor's degree. She abandoned a high-paying job at a special-education school in a major coastal city and taught for 11 years in Chongqing Normal University, the only higher education school for the deaf in western China. She was fully responsible for the teaching and management of college students with hearing impairments. Deaf students more or less suffered from discrimination and long-term difficulties in communication, so she helped deaf students learn to communicate and restore confidence, having become their most trusted mentor and friend.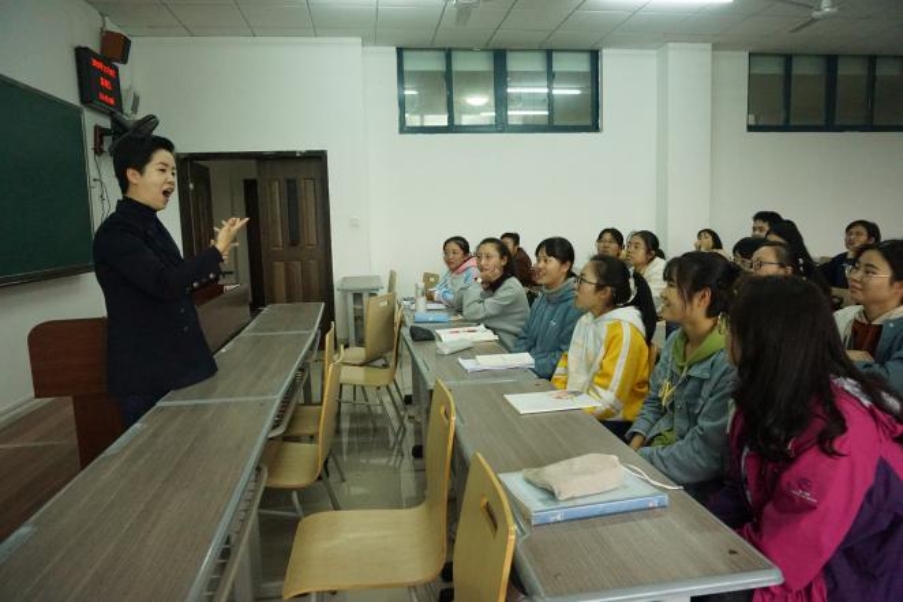 Zheng Xuan in a class for hearing-impaired college students
In addition to teaching hearing-impaired college students, Zheng have also taught normal college students in special education department. She not only wanted to teach the deaf students, but also to cultivate a batch of teachers for special-education. They could teach more deaf students, so that more deaf people's life could change.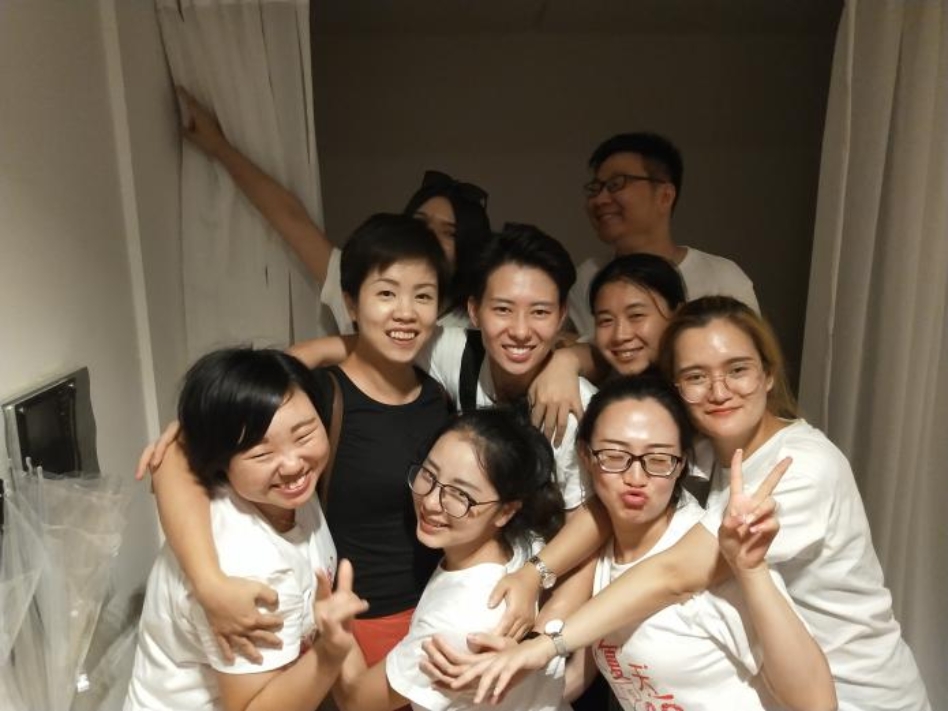 Graduates return to school to visit Zheng Xuan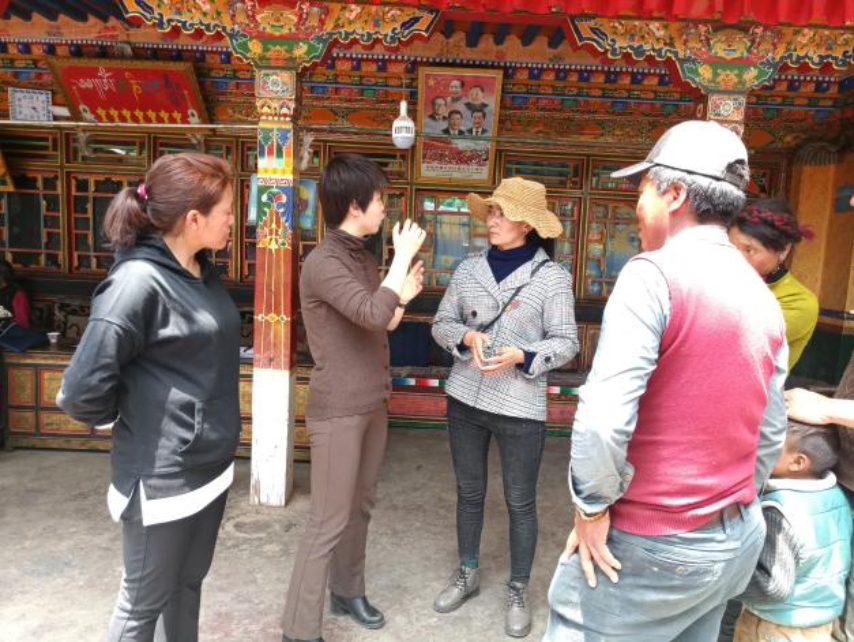 Zheng Xuan to Tibet for special children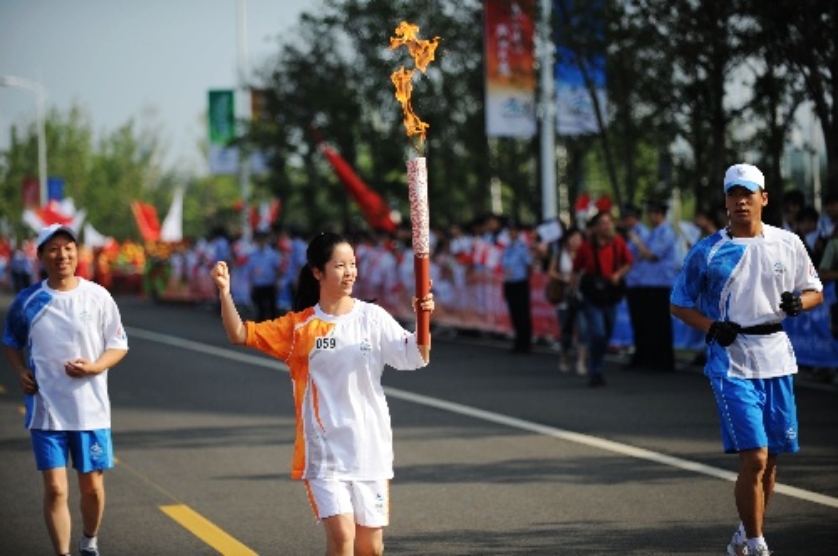 Zheng Xuan in Wuhan torch relay for the 2008 Paralympic Games
In 2016, Zheng, as the first deaf teacher sent by China's Hanban, went to teach at a Confucius Institute in Minnesota, USA. The biggest obstacle for deaf people is communication, and Zheng Xuan, who is proficient in Chinese, English, Chinese sign language and American sign language, took the lead in breaking the language barrier.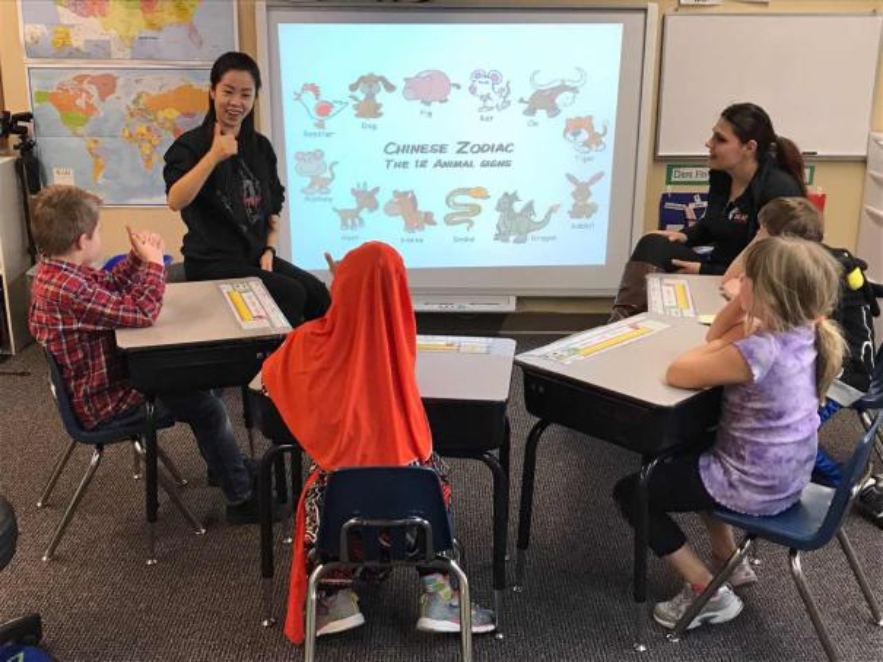 Zheng Xuan in Confucius Classrooms at a US deaf school
Zheng Xuan hopes to build a bridge of communication between the deaf and the hearing people through her own efforts. "I will devote my whole life to sign language and deafness education." In 2020, Zheng Xuan became a member of Institute of Special Education, Faculty of Education, Beijing Normal University. There is a plaque "National Research Center of Sign Language and Braille" in her office. She bears the responsibility of passing on the deafness education of Beijing Normal University.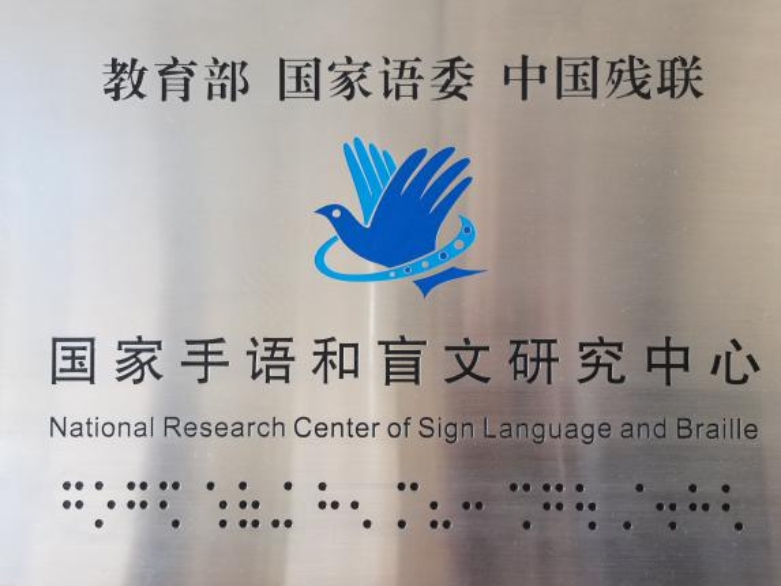 The logo of National Research Center of Sign Language and Braille is a flying pigeon symbolizing sign language, and the ribbon with braille on it resembles the letter C, meaning China, Communication, Cooperation, Creation, etc.
Sign language, silent but beautiful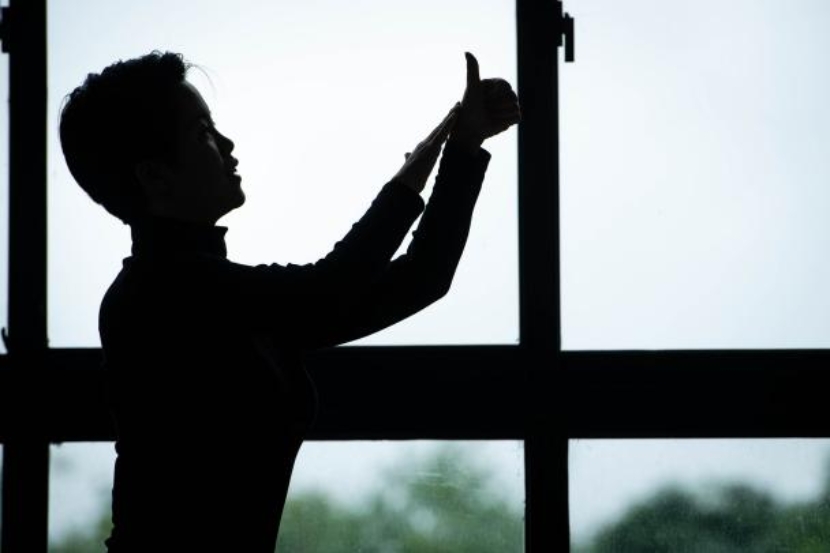 Zheng had no access to sign language at all while she was learning in non-disabled schools. She has been relying on hearing aids and lip-reading to sense sound, trying to communicate with others. So she took the initiative to contact and integrate into the deaf community. She worked as the moderator of the "Online Forum for the Deaf", joined the Hubei Disabled People's Performing Art Troupe, and studied sign language from the beginning. She obtained her self-identity, accepted her own language and made friends with the deaf.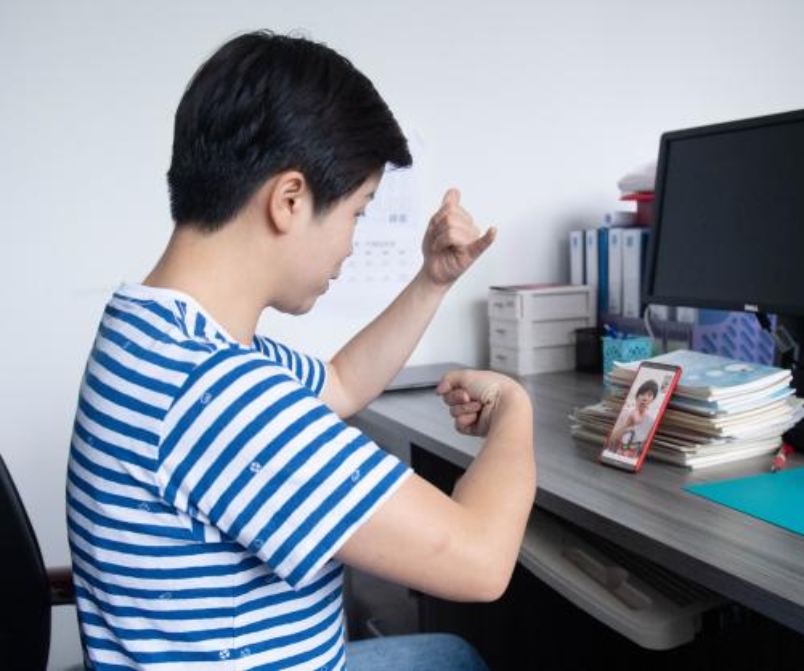 Zheng Xuan webcamming with a deaf friend in sign language
According to China Disabled Person's Federation, there were 20.54 million people with hearing disabilities in China in 2010, even larger a community when you take their family, relatives and colleagues into consideration. Many of them are actual users of sign language. It can be seen that the promotion of sign language to the whole society is of great significance.
She opened a sign language course in Beijing Normal University this semester for students of special education, but to her delight, the couse was attended by students from other majors and the sign language association of BNU. Zheng expects sign language to become a recognized skill and a fashion, and that the public can learn sign language as common as learning foreign language. To learn one more language is to learn one more world.
Life unlimited to labels
"I don't want deaf people to envy me just because I'm a Ph.D., or doctors to admire me just because I'm deaf." Zheng said she hopes to take off all her labels and prove herself with achievements.
Deaf people don't hear well, so they get used to knowing the world visually. When Zheng was a little girl, she liked to watch girls dancing in pink dresses through the window of the Children's Palace. Because her parents worried that dance would hinder her study, Zheng didn't have the opportunity to become one of them, but to practice pressing legs and lowering waist herself at home. It was not until she went to college that she began to study with a professional teacher. Hearing-impaired people's eyes are particularly sensitive. Zheng learned quickly and danced better and better. As a graduate student, she joined the Hubei Disabled People's Performing Art Troupe and rehearsed with famous deaf dancers Tai Lihua and disabled Music conductor Zhou Zhou. When she was studinging for her Ph.D., she joined the Shanghai Disabled People's Performing Art Troupe and danced solo in Peacock Fly. Also, she founded Fudan University's graduate dance team as the first captain. The sign language song she rehearsed for deaf students in Chongqing won the first prize of the school as well. If dance is also a language, then this language can certainly express her appreciation for love and the world.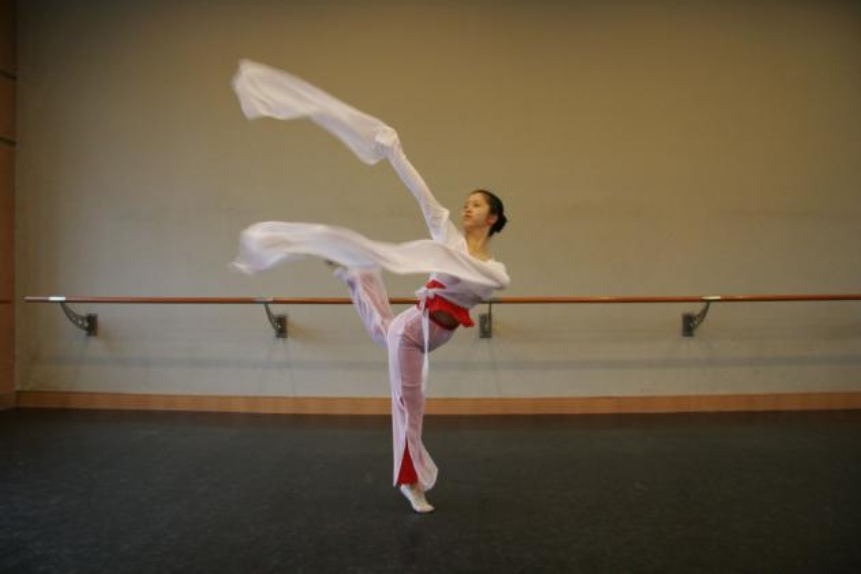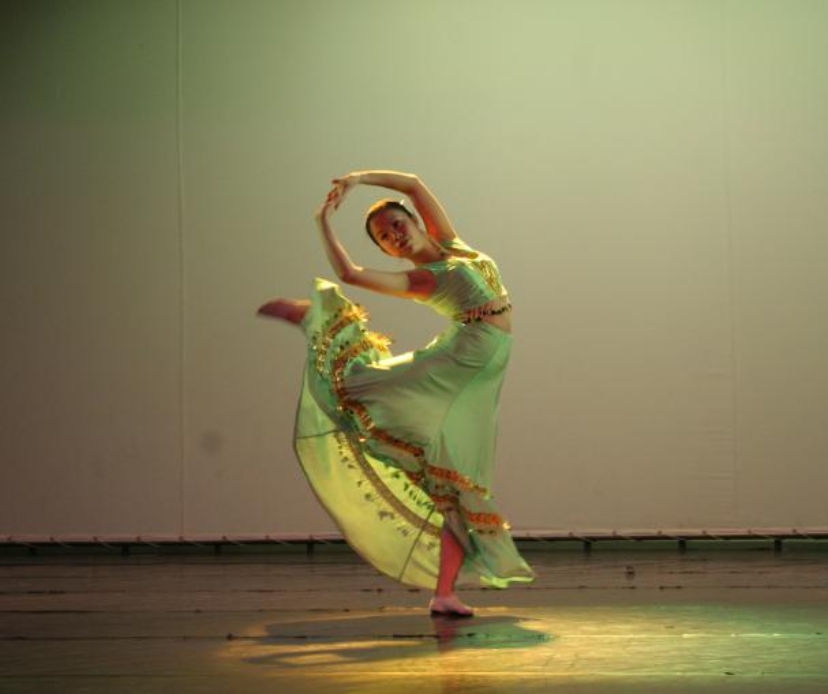 The support from her family is indispensable in her career. "You wear hearing aids, just like people with bad eyesight have to wear glasses," Zheng's lover Xu Xianjin said to her. In 2002, Zheng and Xu met on a part-time job. At that time Zheng was furthering her study at Wuhan University, while Xu was a graduate student at BNU. They fit each other very well and finally fell in love.
Group wedding for the Disabled in 2006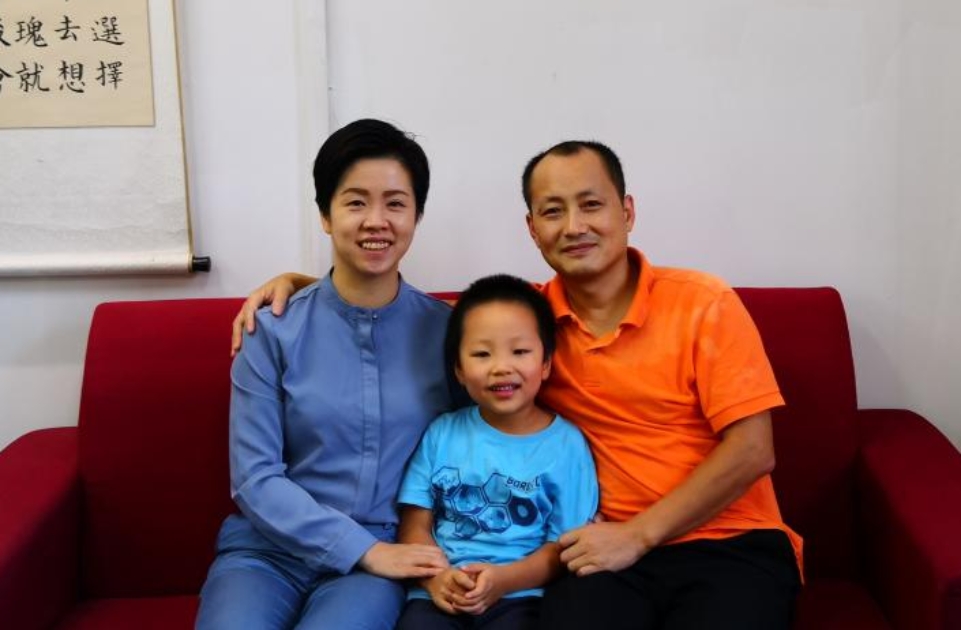 In 2013, this happy family has their crystallization of love, while the cute little boy is already able to greet the deaf in sign language.
We hope that the integration of deaf and hearing families will bring the further integration of the deaf community and hearing society. It is believed that in this era, every deaf person and even every disabled person can realize their own values and dreams.